« No-Name, No-Publish. What About Clients? is now a proud Wuss-Free Zone. | Main | London: The Good Ship Rioja. »
July 12, 2009
London: GeekLawyer does Glastonbury.
Woodstock for Brits. Organized WAC? is up to his summer red bow ties in work--and is even behind on some non-client duties. Saturdays usually help to catch up. [If you're Gen-Y, don't try to fathom that last six-word sentence--you'll get a rash, or pull a hamstring. Pretend it's not there. Keep reading.] However, brief homage to some international incidents--even in a work crunch--is still critical. We could perhaps ignore the annual, world-famous, always-Woodstock-trumping Glastonbury Music Festival in southwest England.
However, we could never pass on reporting the attendance of it by certain of Albion's luminaries. See GeekLawyer's "Glastonbury All Done For This Year" from earlier this week. In this July 7 post, GeekLawyer, a London barrister, and author of several pamphlets on Etiquette: Summering in Aldeburgh, did seem to threaten a fuller report later--with "graphics". Last summer's video interview he did with a famous, shapely and sultry Brit solicitor, is here.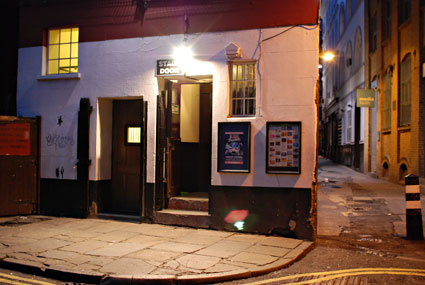 GeekLawyer Chambers: West London branch, Servants' Entrance.

Posted by JD Hull at July 12, 2009 02:10 PM
Comments
Post a comment
Thanks for signing in, . Now you can comment. (sign out)
(If you haven't left a comment here before, you may need to be approved by the site owner before your comment will appear. Until then, it won't appear on the entry. Thanks for waiting.)