« London: GeekLawyer does Glastonbury. | Main | The Divine Mr. Greenfield: Policing Your Kool-Aid for You. »
July 12, 2009
London: The Good Ship Rioja.
South Coast of England. Speaking of people who can still drink safely, more or less, mainly, see Charon QC's "Postcard from The Good Ship DOOMED". Excerpt:
I sit here on the bridge, a glass of Rioja in my hand. It is 9.45 am, but even though there are no icebergs on the Medway, Horatio Charon is not terribly good at sailing and if we go down I would not wish to do so without a wine glass in my hand. This is my new mantra.

The pathologist will not find anaesthetics, painkillers or enough dope inside me to kill a herd of elephants, but I would like him to write on my death certificate, should my soul be lost this day at sea.... "He died with an acceptable level of red wine inside him for a gentlemen of letters".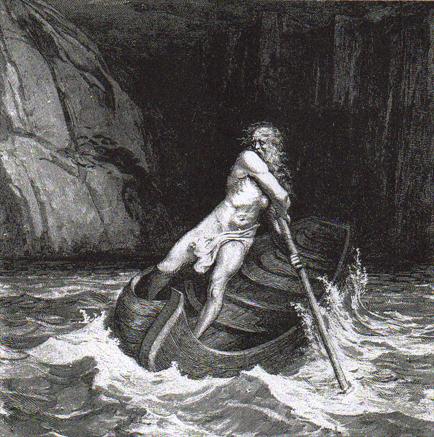 An earlier famous Charon trip on the River Styx.
Posted by JD Hull at July 12, 2009 03:32 PM
Comments
Post a comment
Thanks for signing in, . Now you can comment. (sign out)
(If you haven't left a comment here before, you may need to be approved by the site owner before your comment will appear. Until then, it won't appear on the entry. Thanks for waiting.)