« Real Heros: John Hope Franklin | Main | The Economist: Working U.S. Women Officially Rule. »
December 30, 2009
Charon QC's Christmas Art
CQC aims to add paintings through New Year's Eve.
We don't understand the Art or the Context, but it did put us in a holly jolly mood. But the "F**kART" series? We'll noodle that awhile.
Never law cattle, always original, CQC makes us like the state of being alive, curious and thinking, and to want more of it.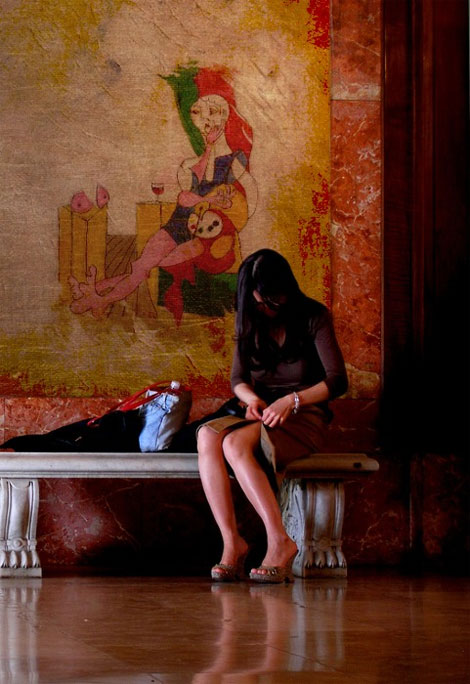 Christmas '09 (2009)
Oil on canvas
Charonasso
Posted by JD Hull at December 30, 2009 11:59 PM
Comments
Post a comment