« Two Former Hull McGuire Associates Turn to Crime. | Main | GOP-led U.S. House repeals year-old health care reform law. »
January 20, 2011
Chris Abraham: Seer, Force, Renaissance Man, Your Future.
He's a Force of Nature and there's nothing anyone can do about it so just follow his career and eventually join him. Berlin and DC-based, on fire, a Renaissance Man and a mainstay Hull McGuire mentor and friend, he's the human reason--together with Washington, D.C.'s Mark Del Bianco and Chicago's Patrick Lamb--What About Clients/Paris? even exists. So we are in his debt.
He moves (i.e., vibrates), he talks, he laughs, he persuades--and he brims with ideas and joy. And, like the undersigned, he is infuriatingly right about too many things. Chris Abraham over at The Marketing Conversation is someone you should get to know. Chris is probably going to find you anyway. I see him in D.C., California, Charleston and--well, I could not avoid him anywhere I go.
Chris found me seven years ago--and explained what a "blog" is. He was just warming up. Since then, he and Abraham Harrison probably have been doing more to change the way people think, live, gesture, market, connect and otherwise collaborate together globally--and, yes, the ways we view ourselves, view each other and talk to one another in the Cosmos--than Buckminster Fuller, Edwards Deming and Marshall McLuhan combined.
You might as well give in to the guy. We did.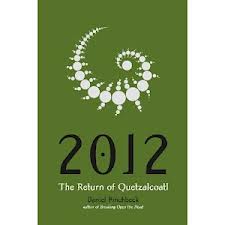 Posted by JD Hull at January 20, 2011 11:59 PM
Comments
You are entirely too generous my friend. You are an F-22 Raptor and I am merely a Cessna 162 Skycatcher. Thank you!
Posted by: Chris Abraham at January 20, 2011 01:56 PM
Post a comment
Thanks for signing in, . Now you can comment. (sign out)
(If you haven't left a comment here before, you may need to be approved by the site owner before your comment will appear. Until then, it won't appear on the entry. Thanks for waiting.)