« Robert Sargent Shriver, Jr. (1915-2011) | Main | Chris Abraham: Seer, Force, Renaissance Man, Your Future. »
January 20, 2011
Two Former Hull McGuire Associates Turn to Crime.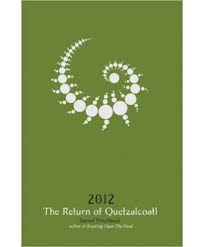 "Hey Beavis, let's check their garage after this." See at MSNBC "Burglars Snort Ashes of Cremated Man and Two Dogs". Excerpts:
Burglars snorted the cremated remains of a man and two dogs in the mistaken belief that they had stolen illegal drugs, Florida sheriff's deputies said.

The ashes were taken from a woman's home in the central Florida town of Silver Springs Shores on Dec. 15. The thieves took an urn containing the ashes of her father and another container with the ashes of her two Great Danes.

"The suspects mistook the ashes for either cocaine or heroin. It was soon discovered that the suspects snorted some of the ashes believing they were snorting cocaine," the sheriff's report said.
Posted by Holden Oliver (Kitzbühel Desk) at January 20, 2011 11:59 PM
Comments
Post a comment
Thanks for signing in, . Now you can comment. (sign out)
(If you haven't left a comment here before, you may need to be approved by the site owner before your comment will appear. Until then, it won't appear on the entry. Thanks for waiting.)