« Work is not about You, Jack: What did your Employees do for you this past week? | Main | ClientTown or LawyerTown? Which do you practice in? »
November 06, 2011
"American Express: We can't help it. We hate customers. And we're complete assholes."
The following Customer Service Tip of American Express (its retail arm) comes to us via a youngish California employee of ours, and valued Amex cardholder (since 2001). She will remain, for good reasons, nameless.
The CS tip? The next time your firm's client--let's say Walmart; however, it could be any valued publicly-traded outfit for which you have worked for at least a decade--is due to an oversight more than three (3) days late paying your firm's invoice, by all means, do the following:
1. Call the Walmart GC, in-house lawyer or other Walmart exec your firm answers to in Bentonville, Arkansas, preferably on a Monday afternoon, around 4:45 EST, preferably the day after Easter Sunday, after Super Bowl Sunday, after a long weekend or as soon as Mardi Gras is over.
2. Don't leave a voice message. Keep calling.
3. The exact moment the in-house or client exec answers the phone, ask your long-time client rep who approves your invoices "Do you mind terribly, _________ [use rep's first name], if my assistant Nadine and I tape-record this conversation? We're collecting a debt." Then talk.
4. Important Note: Be poised to replace Walmart as an institutional client--perhaps with its Visa or Mastercard counterpart--as soon as practicable. Just in case.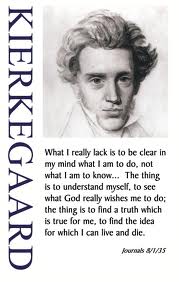 American Express. We Can't Help It. We're Assholes.
Posted by JD Hull at November 6, 2011 12:00 AM
Comments
Post a comment
Thanks for signing in, . Now you can comment. (sign out)
(If you haven't left a comment here before, you may need to be approved by the site owner before your comment will appear. Until then, it won't appear on the entry. Thanks for waiting.)