« Work-Life Balance: Still a Spectacularly Misplaced, Poorly-Framed & Dumb-Ass Idea. | Main | "American Express: We can't help it. We hate customers. And we're complete assholes." »
November 05, 2011
Work is not about You, Jack: What did your Employees do for you this past week?
Clients, Buyers, Customers, Patients, Consumers and The Served are First.
Companies and Organizations are Second.
The Workers (including Management) are Third.
Got that?
It's rarely about The Workers.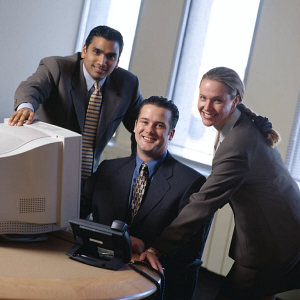 "Hi, we're here. Pay us!" The Generic Dweebs you hired?
Posted by JD Hull at November 5, 2011 11:59 PM
Comments
Post a comment