« Pantheon: Elizabeth McGovern. | Main | Solstice. »
December 20, 2017
Work is Rarely About Workers. It's About Customers, Clients, Buyers, Patients, Consumers.
Let's review, shall we? Where most types of Work are concerned: Clients, Buyers, Customers, Consumers and The Served are First. Companies are Second. Workers (including Management) are Third.
Got that?
It's rarely about The Workers.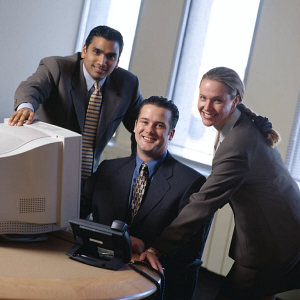 Above: Generic Dweebs getting their Customer Thing On.
Posted by JD Hull at December 20, 2017 12:59 AM
Comments
Post a comment