« Report on Inaugural "One Night, One Person": Thank you, a few good Yuppies--and there is lots more work to do. | Main | Checking in with Ms. Montague »
March 09, 2015
A Southern Town No More: Washington, D.C.
I've been back in Washington, D.C. for three months now, taking only a few short trips out of town since early December.
I live here again.
Even though I traveled here for clients and to see friends several times a year during my"'absence"'--two lengthy back-to-back stints in Pennsylvania and California--there have been quite a few non-physical changes to this town I didn't pick up on until I moved back. Atmospheric ones, if you will. All positive. And all are just fine by me. Three examples are changes (a) to D.C.'s international community (bigger, more sophisticated), (b) to its racial relations (astoundingly better; virtually integrated socially and in any number of local efforts to improve the quality of life on a number of fronts) and (c) to the overall intensity, energy, "rhythms" and pace of life (a quantum leap upwards here, too.)
It's beginning to behave like a 24-hour town, too. D.C. over time has been getting more and more like Manhattan--but apparently only in some of the better ways. Amazing.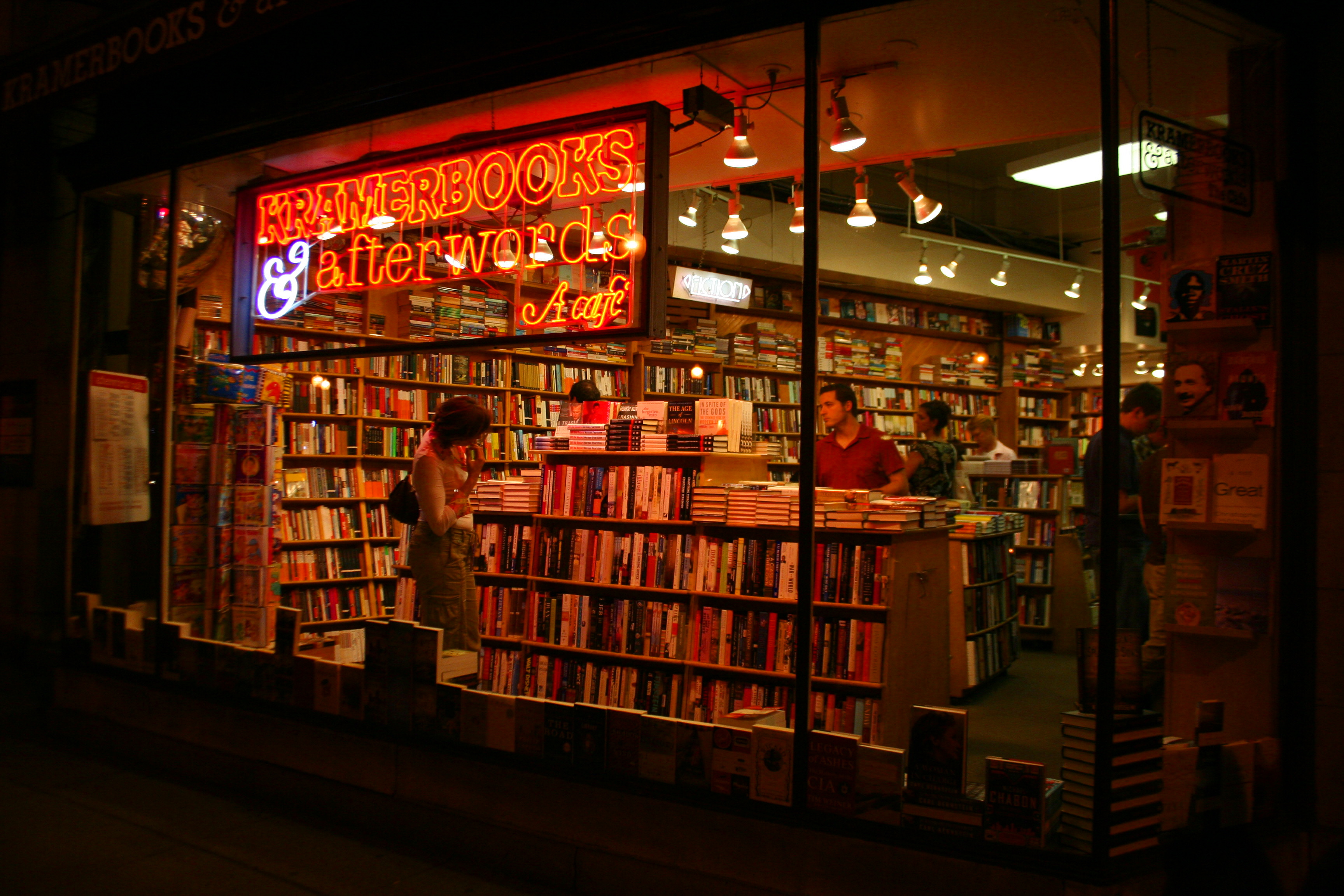 At DuPont Circle's enduring Afterwords, the bookstore, café and restaurant do not close on weekends.
Posted by JD Hull at March 9, 2015 02:38 PM
Comments
Post a comment