« Tell me again why we shut down the entire Western world for Fatties, Sickies and Lames. | Main | Oh NYC you talk a lot. »
December 01, 2020
Another Holy Surprise: Georgetown's Potomac Boat Club.
Below is a photograph of Georgetown near Key Bridge (the bridge barely out of the picture on the right) on the Potomac River and Georgetown University taken from Virginia. Barely hidden and on M Street, which runs parallel to the river, are the terrifying stone stair steps used in the movie The Exorcist. A few hundred feet east down the shore--but also out of the picture--is northern side of the Key Bridge, finished in 1923. The building on the shore is the Washington Canoe Club (WCC), established in 1904, founded by members of the Potomac Boat Club (PBC).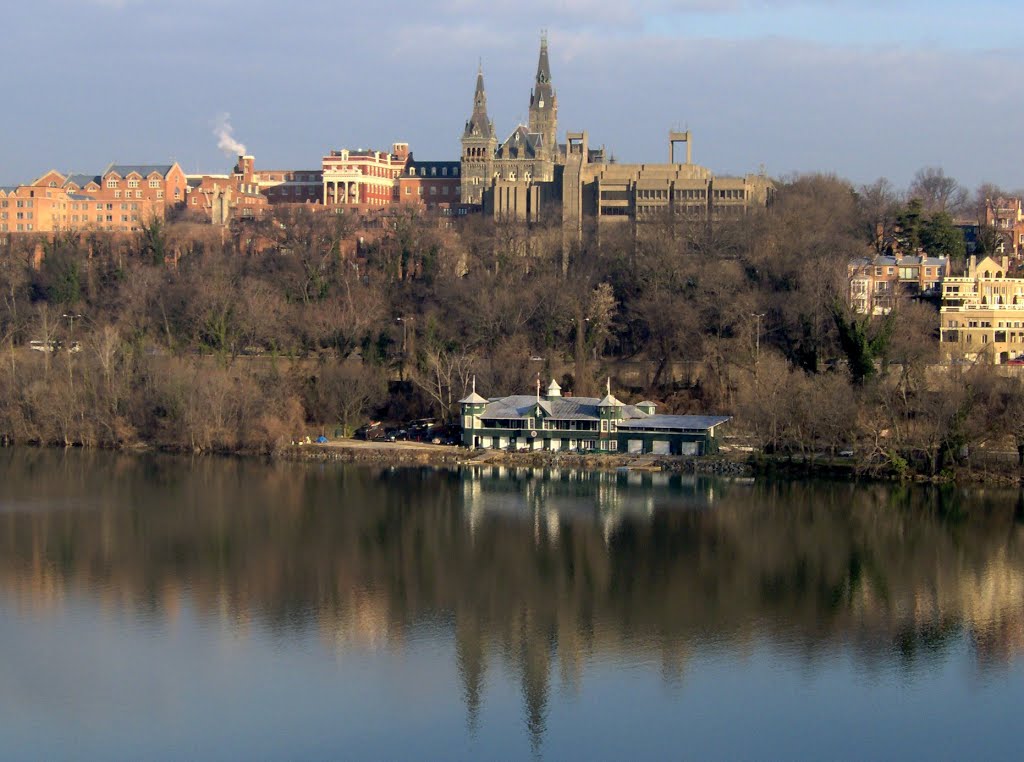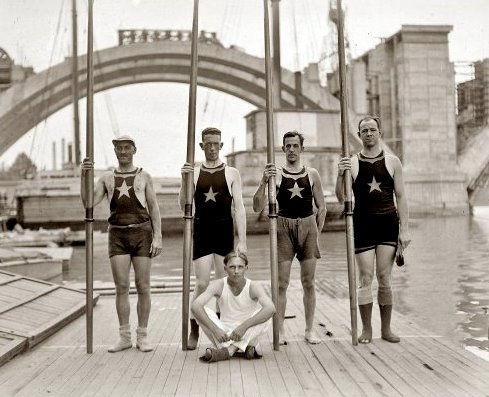 Potomac Boat Club members in 1921. Behind them is Key Bridge under construction.


The Potomac Boat Club, about 100 meters east of the WCC.

Posted by JD Hull at December 1, 2020 11:39 PM
Comments
Post a comment
Thanks for signing in, . Now you can comment. (sign out)
(If you haven't left a comment here before, you may need to be approved by the site owner before your comment will appear. Until then, it won't appear on the entry. Thanks for waiting.)