« UPDATE: My Kind of Pope: The Holy Father's Homelessness Chops. | Main | At Above the Law: Dan Harris on American* hostage-business debtors in China. »
September 29, 2015
Hull in 2016: Motherhood. Good crops. A thin Marie Osmond. Sweetness. Light. Nicer flight attendants.
Hull for President 2016. WTF not? I'm fed up. How about you? Walker out. Carson around the bend. Carly has about 4 weeks left in sun. The Donald? Fun but no bueno. 16 others going nowhere.
Time for Hull Exploratory Committee? Why not? You know, years ago I helped work up and file one of these things for Dick Thornburg, then in his mid-60s. Was a young DC partner then working for the late Republican kingmaker Evans Rose Jr., my senior partner. Wasn't that hard to do. Can one of the looters--uh, associates, rather--get me that form?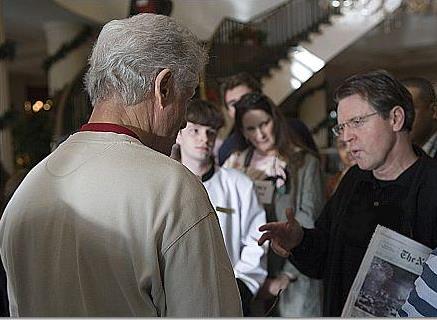 Good crops. Motherhood. Sweetness. Light. Thin women. Nicer stews.

Posted by JD Hull at September 29, 2015 05:42 PM
Comments
We discussed (1) bringing down the price of AIDS medicines in third world regions, (2) natural gas markets and (3) that U.S. has had no articulable energy conservation policy since the late 1970s under Jimmy Carter. Later we retired to my room at the Mills House in Charleston and did bong hits with two girls named Taffy and Ginger I met the night before in the parking lot of a seafood restaurant in the old slave market.
Posted by: Dan Hull at September 30, 2015 06:17 PM
Excuse me. Are you and Mr. Clinton discussing the merits of Marie Osmond vs. Gennifer Flowers?
Posted by: Jack at September 30, 2015 05:08 PM
Post a comment