« Aka Dr. Ruth: Karola Ruth Siegel is a major piece of work. | Main | Don't stroke out but do read the fine Vox piece on why plenty of sane people support Donald Trump. »
November 30, 2015
Not unlike American lawyers, have U.S. physicians become a profound embarrassment and disappointment?
Have American physicians become a gene pool-diluted embarrassment and disappointment?
Not unlike lawyers, medical doctors (MDs) are (1) very important--and probably more so than lawyers--in the overall scheme of things but (2) certainly no longer among the brightest bulbs our higher education system produces. In recent years, doctors not only let themselves be bullied by insurers but worst of all let patient care and patient service wane. Care and service is now a cruel, comical heartless ruse.
Anyone agree that American doctors have lost their way?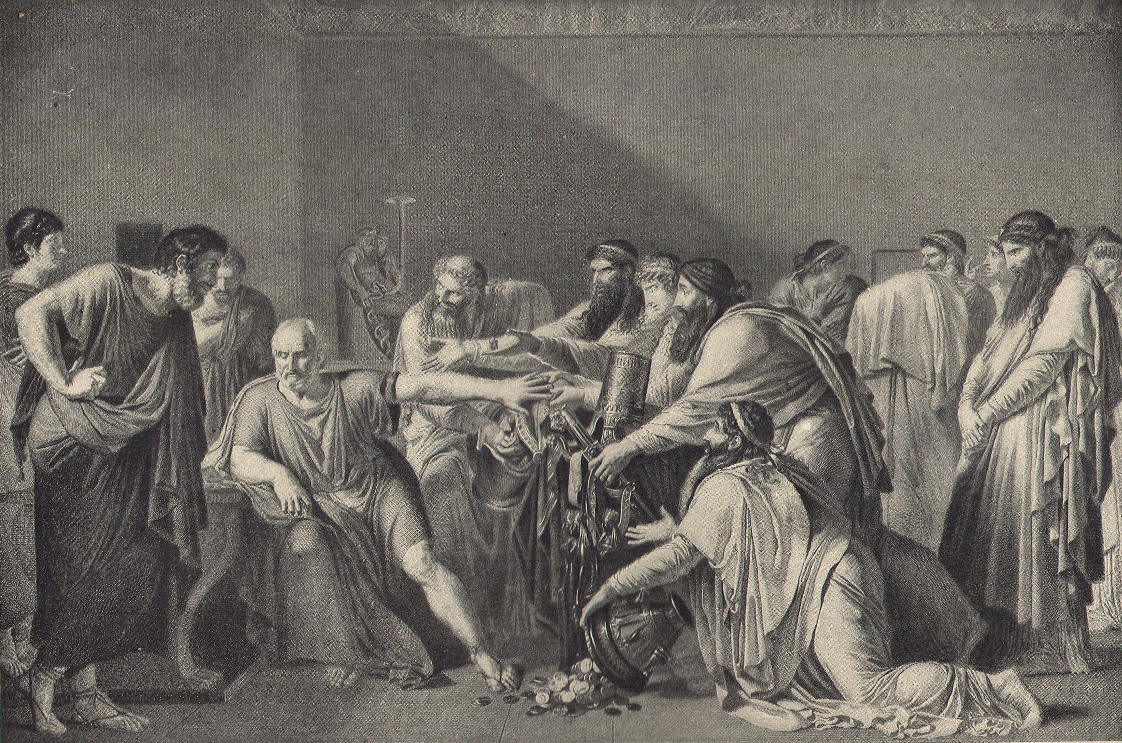 Hippocrates Refusing the Gifts of Artaxerxes, 1816, engraving Jean-Baptiste Raphael Urbain Massard (1775-1843) after painting by Anne-Louis Girodet de Roussy-Trioson, 1792
Posted by JD Hull at November 30, 2015 08:27 PM
Comments
Post a comment
Thanks for signing in, . Now you can comment. (sign out)
(If you haven't left a comment here before, you may need to be approved by the site owner before your comment will appear. Until then, it won't appear on the entry. Thanks for waiting.)