« 54 Rue Saint-Louis en l'Île, 75004 Paris | Main | Some people. »
October 06, 2022
In Praise of Structure*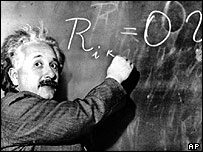 Do lawyers know how to get things done, done right and done on time? Do we even value that?
I wonder.
No, I am not talking here about the simple "keeping face" or survival requirements of meeting client deal or court deadlines, or even about the clichés of "working hard", creative thinking, "out of the box" thinking, being persistent, or "working smart".
I mean structure--a real standard for working--and "practicing structure" every day. It's the discipline of: (1) having a plan or strategy for any one project (client or non-client), (2) meeting internal project deadlines (not just "jurisdictional" ones) no matter what, and (3) insisting that everyone in your shop "buy into" the discipline of keeping to that overall plan or strategy and timetable.
"Structure" is not just the hard process of getting things done. It's a frame of mind and a value which must be sold to others in your shop--like the importance of making that 5 minute call to a client about a loose end at the end of the worst day you can remember, even while you could do it the next morning at 8:00. It's realizing that letting anything but emergency tasks "slide" makes you inefficient, unlikely to meet your real goals, and tired.
Do you go into work every day with an idea of what needs to be done on each project, and knowing the difference between "important" and "urgent"?
Example: Monday is your deadline to have the final changes and notes to your web designer on your new firm website, an important but not urgent project you've talked about at internal meetings for months. So far, for once, you have been on track.
But on Monday a longstanding client calls with two new projects; the new projects are exciting but not THAT urgent in the sense they need to cut into internal deadlines and other goals for Monday. You need to take some first steps, though, to get on top of the new matters for your client. After all, these folks are the main event.
So we have a key ongoing internal project v. new client project. Which gets the most attention that day? Which slides?
Answer: they both get attention, and neither slides. The website (long-term important) and the new client project (short term important) are both critical projects.
Years ago, the Stephen Coveys and Edwards Demings out there pointed out that business people burn themselves out by waiting around only for "the urgent" in a kind of manic crisis management that keeps other important things from ever getting done or ONLY getting them done when they morph into a crisis.
For lawyers, other examples would be only respecting deadlines like transaction closing dates and court-filing deadlines--to hell with everything else.
For a long time I've thought that American business schools and the training programs of global and often publicly-traded companies do a much, much better job than do law firms of training recruits to value and adhere to the structure of a plan on an item for action. It's almost as if law school and firms deem us all such "professionals" and "artists" that we are beyond learning skills of project planning and execution.
What a crock. Because you're a lawyer, or other professional (MD, CPA, engineer, broker), you now have a license to be incompetent, semi-competent, or a chronic screw-up on the details of getting much (if not most) of your work done? You're special? An artiste?
Of course not.
Not learning the value of pushing non-urgent but important things along at a steady pace has cost us dearly. As motivated as lawyers often are, our discipline for sticking to anything and seeing it through is often poor; again, unless it's urgent, we just don't see its value. Do our best clients run their businesses that way?
This attitude is the norm, and we lawyers--who rarely innovate or take a leadership position on anything in commerce--are just fine, thank you, with it. After all, "all the other law firms" are mediocre on the discipline of getting things done, and have "crisis-only" mentalities. "Why shouldn't we be that way?"
So we waste time blowing off important, but longer-term projects. Worst of all, we send to others in our firms, and especially to younger lawyers, the message:
"No worries--just work on a barely adequate level; don't do things until you have to; and if it's not urgent, let it slide."
* earlier JDH posts, beginning 2007.

Posted by JD Hull at October 6, 2022 08:04 PM
Comments
Post a comment