« Hey Joe, where you going? | Main | Greenfield's Children: "Hi, I'm Justin, and..." »
August 24, 2008
France: Sofia Coppola sightings; mandatory nudity; zip codes.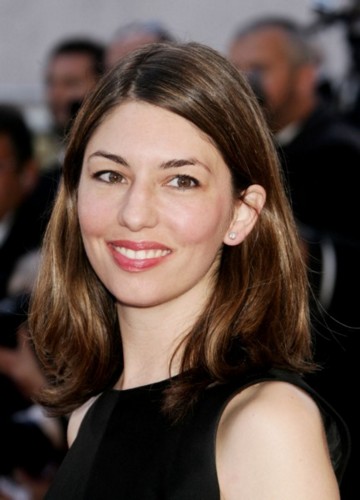 August has gone from dog days to a still-hot holiday lull. The U.S. remains grumpy and dysfunctional. Europe is happy and non-functional. The China games no longer thrill us. The 2008 Obama-McCain race right now is a big yawn. Even litigation seems to take a break.
But Paris, and French beaches, are still exciting. The group site The Paris Blog reports that (a) re-invented, talented director-producer Sofia Coppola is "walking around" (see La Coquette) the City (that's enough for us), and (b) in the famous French Mediterranean clothing-optional town of Cap d'Agde, there's a beach where you can't wear Speedos--which by itself is always a good thing--or anything else, for that matter. See Why Travel to France. Bored WAC? looks forward to our trip to Europe next week. But we've taken a hard American stand against this kind of immorality, despite our multicultural leanings.
Multicultural note: There are no nude "river beaches" in Western Pennsylvania. And that is a good thing. This summer I worked in Pittsburgh, where huge quantities of any kind of food, and non-stop television-watching, are popular. People aggressively avoided gyms, and were often ample enough to have their own zip codes.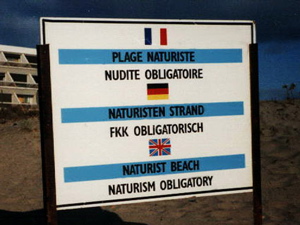 Posted by Holden Oliver (Kitzbühel Desk) at August 24, 2008 11:50 PM
Comments
Post a comment
Thanks for signing in, . Now you can comment. (sign out)
(If you haven't left a comment here before, you may need to be approved by the site owner before your comment will appear. Until then, it won't appear on the entry. Thanks for waiting.)