« France: Sofia Coppola sightings; mandatory nudity; zip codes. | Main | Denver: Gavel Time »
August 24, 2008
Greenfield's Children: "Hi, I'm Justin, and..."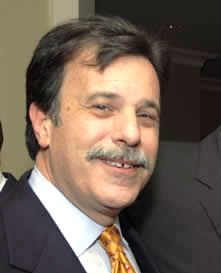 [H]umiliation is one of the core ingredients of a good law school education....Hopefully, your professors won't be touchy-feely wimps and will use the Socratic method in order to embarrass as many students as possible...
Listen, you creeps, you screwheads. Here is a man who would not take it anymore... Here is a man who stood up. Scott Greenfield: lawyer's lawyer, a seer, artist. We hear he's even got a great-looking, brilliant wife. Ancient law student, fringe boomer and ladies' man Holden Oliver just called from Palo Alto to say that he'll name his next legitimate son after Scott: "Greenfield" Oliver, Cornell '31. See at Scott's Simple Justice his post "The Slackoiesie Goes to Law School."
Posted by JD Hull at August 24, 2008 11:59 PM
Comments
For crying out loud, would you stop using that photo of some ugly old man and start using my real photo. Dang.
Posted by: shg at August 25, 2008 02:21 PM
Post a comment
Thanks for signing in, . Now you can comment. (sign out)
(If you haven't left a comment here before, you may need to be approved by the site owner before your comment will appear. Until then, it won't appear on the entry. Thanks for waiting.)