« Is Obama making some Americans go nuts? | Main | GC-heavy: InsideCounsel's SuperConference, Chicago, May 5-6. »
April 20, 2009
Discovery: Who to depose, and how to get ready.
It's supposed to be hard. That's what makes baseball great.

--Tom Hanks, in a movie.
Even for "minimalists", intelligent discovery in a complex business case is hard, especially in its early stages, where you may be working a bit in the dark in the first few depositions. You need planning--which trial lawyers do not always love (planning is distasteful to us, like reading the directions, or inspecting a rental car)--and not just great instincts. For that reason, we liked this two-part article by Chicago's Stewart Weltman when it came out last year: "Deciding Who To Depose", Part I and Part II. For early case discovery, see this short WAC? piece: "Informal discovery: save time, save money, get better results". How do you make each of the first few depositions a fact-finding and case-building triumph? And accomplish that without "feeding the monster"? Even when things go well, litigation is expensive and disruptive in unexpected ways.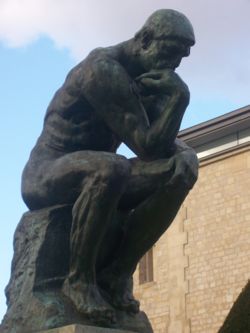 Hey. Wait a second. Do we even need to take this deposition?
Posted by JD Hull at April 20, 2009 11:59 PM
Comments
Post a comment