« Discovery: Who to depose, and how to get ready. | Main | Oh New York City you talk a lot.... »
April 21, 2009
InsideCounsel's "SuperSummit" : May 5-6 in Chicago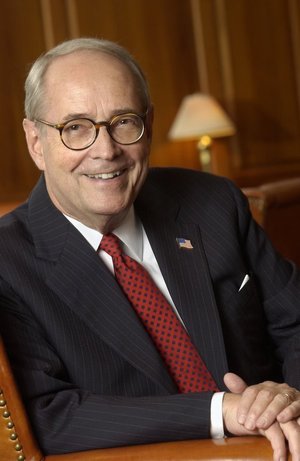 One law firm participant: Dick Thornburgh--lawyer's lawyer, renaissance man, GOP mainstay with major charm. He's now with K&L Gates.
"Designed By General Counsel for General Counsel". In two weeks, the city of Chicago will host a refreshing exception to most lawyer conferences. Not your routine dweeb-fest. You know what we mean: the ones you've attended with scores of delegates from law firms pretending not to fight over the attentions of just a handful of in-house counsel, usually featured speakers or panelists. Picture the reverse mix.
InsideCounsel magazine's holds its 9th annual SuperConference at the Chicago Fairmont May 5-6. It's different, friends. It's GC-heavy. Top in-house lawyers at SuperConference so far include GCs for Cisco Systems, Chevron Philips, LG Electronics, Ingram Industries, WESCO International, Office Depot, Whirlpool, Union Pacific, TV One, C-SPAN, FMC Technologies, Verizon, Microsoft, Xerox, the DNC, the Milwaukee Brewers and lots more "majors" you'd recognize. Chief in-house litigation counsel for DuPont, IBM and Cardinal Health are also participating.
We won't, of course, look down our nose at InsideCounsel for having a few registrants from law firms like David Boies, Robert Bauer, Fred Bartlit and Dick Thornburgh. "Outside" lawyers at SuperConference should at least prove to be an interesting minority. In fact, "muscle boutique" law firm builder, occasional writer and 24/7 baby boomer WAC? (Dan Hull) got invited to speak, too. Dan has agreed to moderate--in the truest sense of that word--a panel on May 6 concerning an often touchy but important law firm employment issue which has received major ink, and commentary, at this blog.
The conference is "re-designed for 2009". So topics at the SuperConference won't be much of a surprise. More details are here.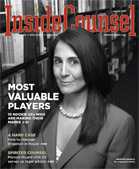 Posted by Holden Oliver at April 21, 2009 12:28 AM
Comments
Post a comment