« Ile St. Louis | Main | Two years ago at WAC?: "How much time will the Deacon give us for discovery?" »
September 20, 2009
More real heros: Parker Posey
They're picking up prisoners and putting 'em in a pen.
And all she wants to do is dance.

-D. Kortchmar/WB Music Corp. ASCAP (1984)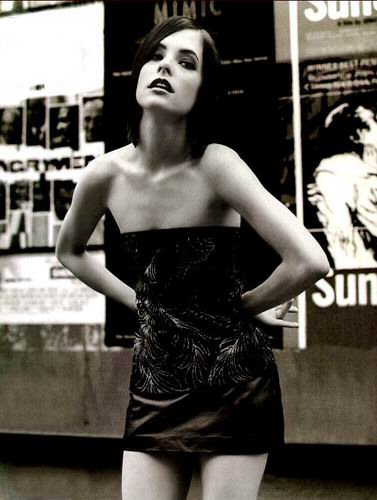 Posey is the original Party Girl--and one with huge brains.
Rent "Party Girl" (1995) and watch her dance in the last scene. Parker Posey is way beyond hip. She is her own world: 100% authentic and convincing in every sense. Not unlike Neal Cassady, François Villon, Raoul Duke or the tragically misunderstood, and now martyr-like, GeekLawyer. You may have to look them all up; it's worth it--so do that. Escape Rancho Bernardo, Centerville, Moon Township and Latrobe. Come live in the world.
In mid-2006, I met Posey in the Newark Airport on the way to Manchester, Wordsworth's Lake District, and then London. I remember nothing about my life before that day--and thought about her the whole trip. (I've recently given up on all other actresses--well, okay, one--closer to me in age. Actresses in LA and NYC are a king-hell pain in the ass; so they need to be worth it.) Posey's the rare American woman with Southern roots who won't make you gag the minute she starts talking. Slight accent, always subtle. Not just funny. Her natural quirk and smarts almost hide how gorgeous she is. Can't remember if I gave her my card--but she can call me.
And man is Ms. Posey funny. Query: May we see her in more dramatic roles? It's not (yet) like the Bill Murray-syndrome--where people just look at him and laugh. Not enough of us have seen Parker Posey. She's picked roles early in her career that were brave and non-commercial.
Posted by JD Hull at September 20, 2009 11:58 PM
Comments
Post a comment