« Why not Global in place of Patriotic? | Main | What one admired Brit says about Yanks. »
October 15, 2009
Juries That Work: Simple Rules.
And from the Milwaukee-Texas axis. Here's a gem we missed featuring two of our favorite students of the Science, Art and Holy Surprise of 'Twelve Good Men and True'. See Anne Reed's August 21 piece at her Deliberations and the discussion of Mark Bennett's "Simple Rules for Better Jury Selection", which Bennett continues to update, at Defending People. For excitement, brightness and a little color--and to make this item longer--we offer an illustration from a past WAC? piece about how federal and state jurors in the same metropolitan area can differ from each other in unexpected but exotic ways. Below is one who will take more than his share of notes.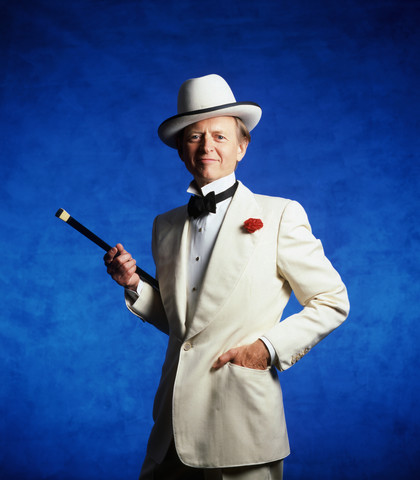 Tom Wolfe, NYC, state court juror, sharp dressed man.
Posted by JD Hull at October 15, 2009 02:24 AM
Comments
Allow me to add that if Tom Wolfe happens to be on your panel in a criminal case, do not strike him. Just trust me on this.
Posted by: shg at October 15, 2009 09:07 AM
And in antitrust, IP, contract case in SDNY with Greenfield-Hull McGuire defending The Bigness? Strike TW?
Posted by: Hull at October 16, 2009 02:56 PM
Post a comment
Thanks for signing in, . Now you can comment. (sign out)
(If you haven't left a comment here before, you may need to be approved by the site owner before your comment will appear. Until then, it won't appear on the entry. Thanks for waiting.)