« Second City: Manchester, England | Main | Juries That Work: Simple Rules. »
October 13, 2009
Why not Global in place of Patriotic?
A wise man's country is the world.

--Aristippus (435-360 BC), as quoted by Diogenes Laertius, Lives of Eminent Philosphers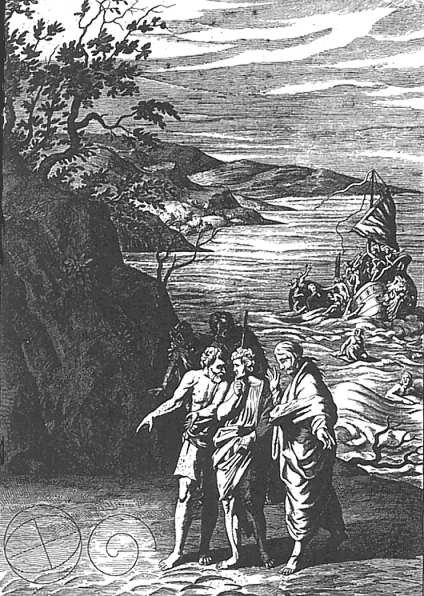 "There is hope. I see traces of men."
Aristippus was shipwrecked on the island of Rhodes in the Aegean Sea. He and his fellow survivors did not know where they were or if the island was inhabited. But he sees geometric figures drawn on the sand.
Posted by JD Hull at October 13, 2009 11:59 PM
Comments
I'm not sure what it is that makes people want to be exclusive to their ethnicity/nation/neighborhood/club, but I wish it WOULD go away.
Posted by: Joe Marchelewski at October 13, 2009 07:47 PM
Post a comment
Thanks for signing in, . Now you can comment. (sign out)
(If you haven't left a comment here before, you may need to be approved by the site owner before your comment will appear. Until then, it won't appear on the entry. Thanks for waiting.)