« Friday the 13th: Did You Have a Bad Week? | Main | Writing Well: The Editors. »
May 13, 2011
Club Ned Evening Wear: Overheard in Palisades.
"Honey, just wear a black turtleneck--even Ned Beatty looks good in a black turtleneck."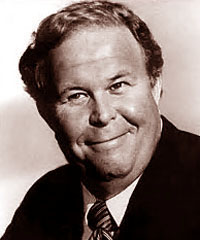 Club Ned: Beatty looks happy and relaxed just days before his first Georgia fishing float-trip to bond with buddies and nature and ending in the small but brain-damaged village of Antry. Seriously, Louisville-born Beatty, 73, is one of America's great talents. Actor's actor. Played a fine Tennessee lawyer in Robert Altman's rule-breaking, genre-crashing "Nashville".
Posted by Holden Oliver (Kitzbühel Desk) at May 13, 2011 11:59 PM
Comments
Post a comment
Thanks for signing in, . Now you can comment. (sign out)
(If you haven't left a comment here before, you may need to be approved by the site owner before your comment will appear. Until then, it won't appear on the entry. Thanks for waiting.)