« The New Manufacturing: Surprise. It's Digital. | Main | Politico: Sen. Rob Portman as Mitt Romney's Number Two. »
April 25, 2012
5 Things Savvy Clients Want.
1. Quarterbacks. Not mechanics and generic dweebs.
2. Value. Not reduced rates.
3. Verve. Not risk aversion.
4. Straight Talk. Not lawyer-accountant wank-speak.
5. Sane Writing. No typing with a lisp, either.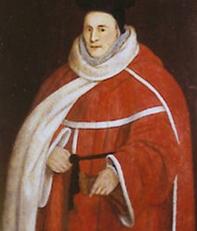 Lord Chief Justice John ("Pompous") Popham, 1603.
Posted by Holden Oliver (Kitzbühel Desk) at April 25, 2012 01:00 AM
Comments
I'm curious as to what you mean by value, if it's not reduced rates.
By the way, I enjoy your blog and am a long-time reader.
Posted by: Melody Wirz at April 25, 2012 08:43 AM
Well, think about it a while, Melody:
1. If a client comes to you for price, it will leave you for price.
2. You want repeat biz, right? What both "money things" and "non-money things" are part of Value?
And, hey, thanks for reading. Think we have almost 4 longtime readers now...:)

Posted by: Dan Hull at April 25, 2012 06:15 PM
Post a comment