« Man, were we wrong: Obama the Aggressor owns Night 3. | Main | Getting Paid: Pedestrian Tip No. 2 on Invoicing to Avoid Hating Life. »
October 24, 2012
Getting Paid: Pedestrian Tip No. 1 on Invoicing to Avoid Hating Life.
Send the bill to more than one person. Everyone has a back-up these days, including "Opal" in the back rooms of Accounts Payable at your longstanding client down in Mobile. And everyone takes time off, gets sick, travels, has family emergencies and, well, you get the idea. Of course, whoever asks you to do the work you are trying to get paid for should always see your invoices (more on that in another post). But you should always find out right away and before the first bill is sent who Opal's back-up is (her name is often "Nadine") in the administrative section of your client and send your invoices to both Opal and Nadine. Whether it's by regular mail or e-mail, send invoices to both.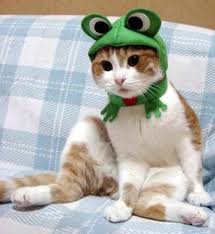 Vengeful animal hating life.
Posted by JD Hull at October 24, 2012 11:01 PM
Comments
Post a comment
Thanks for signing in, . Now you can comment. (sign out)
(If you haven't left a comment here before, you may need to be approved by the site owner before your comment will appear. Until then, it won't appear on the entry. Thanks for waiting.)