« The Customer Experience: You can't afford to represent clients you don't "like". | Main | Santa Monica 1904 »
February 15, 2013
Ted Frank's got a point, folks: Litigation costs hurt hiring.
In fact, they hurt everything.
I love litigation and trials. However, by the time I turned 4th year associate, I was amazed by how inefficient and time-consuming litigation is--for both plaintiff and defense sides--with the discovery process (which I also love) eating up about 70% of the trial budget. I kept thinking: this is insane; there's got to be a less medieval way of solving disputes.
At his Point of Law, Ted Frank of the Manhattan Institute writes about "how the trial-lawyer tax is hurting hiring", on the litigation overhead that can be associated with each employee. I am sure Ted's piece will be loved, hated and given political spins. But you need to read it.
Litigation costs are insane. They have been business-unfriendly for the entire 25 years I have been practicing. And for Mom-and-Pop plaintiffs, the process is no longer even about them. For both the plaintiff and defense-side camps, there's still plenty other ways for lawyers to get rich being lawyers.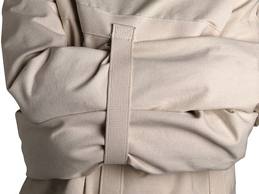 Posted by JD Hull at February 15, 2013 11:59 PM
Comments
Post a comment