« Seizing the Net: You're "connected" out the Wazoo to folks via Social Media. Now what? | Main | If You Seek Longstanding Customers, Working = Marketing. »
April 09, 2013
The Customer Experience: (1) Thanking People and (2) How You Do It.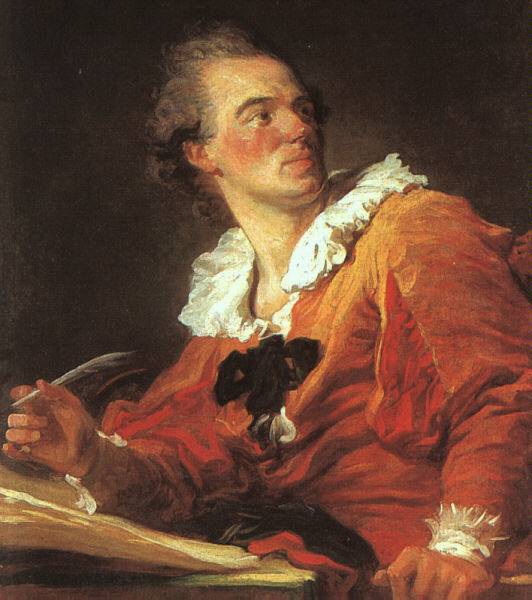 "Inspiration" by Jean-Honoré Fragonard (1732-1806)
What do you write? Something short, heartfelt and original. Do not make the reader feel that he or she just died and went to Hallmark. You're annoying and even type with a lisp? Then just adopt a Hemingway style: simple, strong, short.
In case your Mother never instructed you, you're from Utah or you were stoned all seven years at Choate, let us remind you to never thank anyone for something truly important--a meeting, referral or a dinner--with anything but a prompt handwritten thank-you note. No valid excuses exist for not doing it.
Too few of us practice gratitude--in either business or our "other" lives--enough. Some say the practice of saying thanks is good for the soul. Others swear it's good for revenues, too. Even if you are still not convinced that thank-you notes are noticed and appreciated (they are), pretend that we know more than you (we do), and do it anyway (write us a note later).
Many business people and some lawyers with the highest standards and taste--from flashy types who might not wear socks to board meetings to loyal yeomen who still write strangely ("Enclosed kindly please find attached hereto previous to mine answering yours sent in due course as previously forthwith indicated under separate cover")--really do think that no written thank-you note means no class, as harsh and low-tech as that may sound.
Colleagues, business contacts and people worth impressing are more likely to forgive that you still can't dress yourself tastefully, you've never read anything other than Lord of the Flies, and you may be just another pedestrian white-collar dink writing painfully flitty I'm-a-lawyer-by-God confirming letters that would make Little Richard nervous on days he wore that diamond tiara.
A Word on Purifying, or Covering Up, Bad Gene Pools.
You're an American lawyer?
Sorry, but there are too many of us. Even sadder, in recent years, too few Ferraris and too many Ford Fiestas have been trying to run together without major damage in the same law firms. Larger firms to grow hired people all over the U.S. and the world they would not have even interviewed twenty years ago. And the performance of U.S. law schools (all of them) is at an all-time low. If you just graduated from one, you don't know anything, you are uniquely unprepared for the difficulty of private practice and--bonus--you are about to learn you don't like being a lawyer. Your work will be barely passable, at best, because you hate it. Work for clients and the efforts of more senior colleagues are compromised. And let's face it. It's pretty easy now to become a lawyer in America. It's almost as easy to eventually get a job in a "good" firm. No big deal. In some firms (but not all), once they get there, mechanics, robots and generic law cattle often become semi-respectable--and are even made partners. Sadly, the law, for many, has become a dodge of sorts.
All these things have destroyed many of the old gene pools (i.e., diluted talent) at even the best shops in the world. Regardless of your age or station, chances are pretty good these days you don't have any real class--natural, gradually acquired, or purchased--or as much as you once had, anyway. Yes, we all blew it. Everyone, including clients, suffered, and they know it, too. It's not like we're getting better or commanding much respect, except among ourselves.
There are a few bright spots, though. Twenty-year-old au pair girls from rural southeastern Europe are still very impressed with male American attorneys. Moreover, one recent national fashion study found that as many as two dozen out of approximately 700 Yank male attorney wearers--most of them large enough have their own zip codes--can still do justice to a Corneliani suit. And, hey, the law remains a pretty good business, Jack. Just get those time sheets in on time.
But the word's getting out. Our star fades.
Handwritten thank-you notes, however, is an area where you can always excel. You can rack up lost status points. Or you can get points you never deserved. Lots of them. You can even put on airs. No one will suspect that you're really from Newt County, Ohio, you attended Columbia Extension University, your wife Candace worked for 12 years at Sandusky's Adult World, or you think Flaubert is a way to prepare food.
Typed thank-yous are okay--but handwrittens are much much better. Use very good stationery. We suggest Crane's on the lower end, or something like stationery from Tiffany's, or a Tiffany-style knock-off, on the higher end. A studio card, maybe. Just make it plain. Simple. If you put your initials on it, put them at the top. If you use your full name--we're assuming here it's not too pretentiously long, or an assault on the ear if said out loud--put this either at the top or in the lower right corner of the card or paper.
If you do get personalized stuff, also put on the envelope the most basic street address to a home or business--but do that without a business entity mentioned. Dude, it's personal. No props allowed. Leave Acme Law Firm or Big, Myopic, Clumsy and Non-Responsive off of it. Do work closely with the vendor or printer--especially if you are trying to save money, and this may be an unusual order for their business. Call and check things a lot. Some smaller print shops apparently still prefer to hire anti-customer kids, middle-aged alcoholics, and special employees on Thorazine.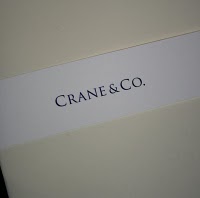 What do you write? Answer: Something short, heartfelt and original. Do not make the reader feel that he or she just died and went to Hallmark. It might even backfire.
What if I am mentioned or linked-to on the Internet? "Electronic thank-yous" by e-mails to express thanks for links, comments or mentions in posts or articles on the Internet--i.e., three different people link to your blog every day, you are working full time for clients, busy firing looter-style staff and associates, and writing op-ed pieces entitled "Winter 2010: NPDES Permitting in the American Midwest"--are totally okay. Short, sweet, and press "send". Blogging about you or your ideas is, of course, very nice--but it's not like they bought you dinner, or invited you up to Newport for the weekend. Besides, you'll always miss a few kudos thrown at you in the digital ether.
But what if I am trashed in the ether? A reverse thank-you? Sure, you may be insulted, purposely mis-paraphrased, misinterpreted, or just inadvertently misquoted. It happens. Remember, some bloggers and pseudo-journalists are (1) angry, (2) disorganized, (3) not people-oriented in the least, (4) anonymous "hider" types, or (5) essentially unemployed. And there are often sad but understandable reasons for all five. Well, there are three approaches to these folks. First, ignore them. Who cares? You are busy. Second, if you are dissed or insulted in cyberspace, and you are in the right mood, just respond with: "Wendell, Dude, if I were you--or someone remotely like you--I would not like me either." Finally, and third, study the overall techniques of our friend Redford, a full-time trial lawyer and widely-read blogger who manages to juggle, keep at bay and often humiliate legions of aggressive and often anonymous fire-breathing "experts" and other spinelessness without seeming to break a sweat.
Anyway, let's get back to manners. If you don't regularly thank people for links or mentions of you or your firm's blog or website, you are fouling your own nest. Not thanking people in the blogosphere is arrogant and dumb. It also adds to the notion that bloggers--not just lawyers, CPAs, actuaries and other well-meaning dorks--are insular, passive-aggressive lightweights lacking in people skills. Do develop some habits about thank-yous for everything--but make handwritten notes the default position for unusual and important courtesies.
Yes, handwritten. If you don't, bad things will happen:
1. No one will give you any more business, or invite you to Nantucket, Pointe Aux Barques or Aldeburgh.
2. People will say mean things about your dog, your wife, your girlfriend, or about all three.
3. Worse, they will trash you. If you went to Brown, snide people will remind you and your friends that Brown used to be the safety school for the Ivies. If you attended Duke, they'll re-float the completely untrue story that Duke exists only because Princeton had too much honor and class to accept Buck Duke's filthy tobacco money and re-name Princeton Duke. If Princeton, well, they'll just say you were always a little light in the Cole Haans anyway--you even type with a lisp--so what can you expect?
You get the idea. So thank people in writing for anything truly important. Handwritten is the general rule. There are few exceptions. Use very good stationery. Try to say something brief, genuine and fresh. E-mail only for a cyber-mention. If your website, e-zine or blog is so successful that your links, e-mails and comments are through the roof, hire someone else to do the thank-yous--written or electronic--for you.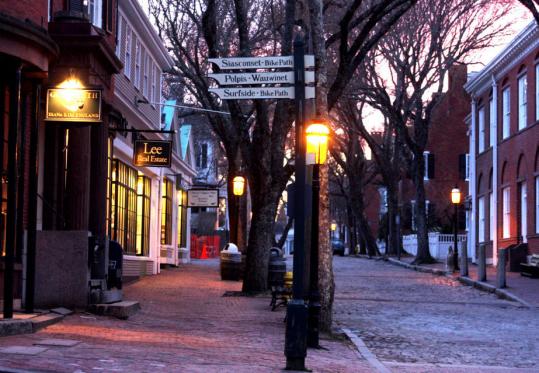 (from past posts)
Posted by JD Hull at April 9, 2013 11:14 PM
Comments
Post a comment