« LawBlog 2008: Tonight, London, The Harp, 6:00 PM. | Main | "LawBlog 2008 A Smash In London" »
September 15, 2008
158-year-old Lehman Bros. will file for Chapter 11.
Broker-dealer subsidiaries up for sale. Rueters. MarketWatch. The Scotsman (UK). Wall Street Journal.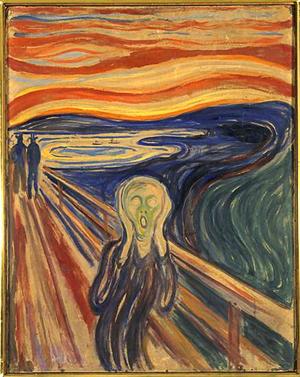 Munch time.

Posted by Holden Oliver (Kitzbühel Desk) at September 15, 2008 11:59 PM
Comments
Bang up job you boomers are doing with the economy.
Maybe if Lehman, Bear, Merrill, AIG, Fannie, Freddie, GM, Chrysler, Ford and the rest had generation Y workers with more passion about shoveling coal into the Titanic's boilers none of this would have happened.
Posted by: Patrick Bateman at September 16, 2008 08:34 PM
You're right about it being the Boomers' fault--but we are used to bad economies. They happen. Get used to it. But as far as I can see, Gen Y is not helping anyone do anything. You guys have any solutions? Or just the usual reaction to adversity: cowardice, whining, low standards.
Posted by: Holden Oliver at September 17, 2008 02:49 AM
Interesting, confusing cowardice and pragmatism eviscerated our economy and our nation. My solutions are frustrated by the Boomers' death grip on the levers of power. I am still working on it. However, I will not invest my sweat in a broken system to earn your respect. The time will come for my generation to lead, and if things go south on our watch we won't blame the one that comes after for the chaos that we have wrecked.
Posted by: Patrick Bateman at September 20, 2008 09:02 AM
Patrick--Just say it. You really need to write like that? It's like reading a CPA who read a Franz Kafka short story once, and now writes bad poetry on ether. Just say it. You are smarter than that. And nice attitude, dude. Holden
Posted by: Holden Oliver at September 20, 2008 12:43 PM
To break character, I am actually going for more of a "Notes From Underground" vibe. It is no fun writing: "we are screwed, and you screwed us" over and over again. Besides, you are pretty when you are angry.
Have you read the bailout proposal? Almost a trillion dollars to subsidize the poor decision making skills of the American people. ::sarcasm off:: This is very sad. My grandchildren will feature in 'feed the children' style commercials during the off peak ad hours on Chinese Television.
Posted by: Patrick Bateman at September 21, 2008 05:39 AM
Fair enough, Franz. I can't argue with your par. #2.
Posted by: Holden Oliver at September 22, 2008 03:00 PM
Post a comment
Thanks for signing in, . Now you can comment. (sign out)
(If you haven't left a comment here before, you may need to be approved by the site owner before your comment will appear. Until then, it won't appear on the entry. Thanks for waiting.)