« Breaking: Local Boy Makes Good | Main | The Economy: Europe moving right-ward--for now. »
June 15, 2009
Mañana at What About Clients?: Fernando Rivadeneyra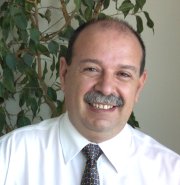 The biggest cultural obstacle for many foreign investors in Mexico can be described in one word: 'mañana.'

--Fernando E. Rivadeneyra, Puebla, Mexico.
Tomorrow, we'll feature a second appearance here by our friend and colleague Fernando Rivadeneyra, a partner at Rivadeneyra, Treviño & de Campo, a Mexican corporate law firm with a serious global reach. It is based in Puebla, Mexico, 100 kilometers southeast of Mexico City. Like Hull McGuire, Rivadeneyra, Treviño for many years has been a mainstay and leader in the International Business Law Consortium, based in Salzburg, Austria.
In March, we ran Fernando's two-part article, "Reinventing" the Latin American Law Firm . It was very popular for weeks. It detailed specific changes Rivadeneyra and his partners made to their respected Mexican law firm. Tomorrow's piece is about lawyering for clients in Mexico and Latin America: "Mexico: Working With The Mañana Culture" .
Posted by JD Hull at June 15, 2009 11:38 PM
Comments
Well, it's great to finally hear some GOOD news coming from Mexico...
Posted by: Joe at June 15, 2009 10:44 AM
Post a comment
Thanks for signing in, . Now you can comment. (sign out)
(If you haven't left a comment here before, you may need to be approved by the site owner before your comment will appear. Until then, it won't appear on the entry. Thanks for waiting.)