« Mañana at What About Clients?: Fernando Rivadeneyra | Main | Notes from the Breadline (Part V) »
June 15, 2009
The Economy: Europe moving right-ward--for now.
See "A United Europe?" by Michael Gates at Richard Lewis's Cross-Culture. Excerpts:
The recent European elections saw a significant lurch to the far right, which took many by surprise.

From a cultural perspective this was entirely predictable.

In difficult times like ours, when people have lost their jobs, feel political power is out of their control (Brussels), and that the cultural landscape of their own country is changing (immigration), it is easy to cling to what we first learned – our national values and beliefs – and to reject violently anything 'other' which threatens that.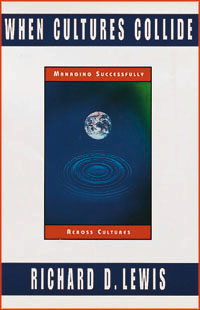 Posted by Rob Bodine at June 15, 2009 11:59 PM
Comments
Post a comment