« London: The Good Ship Rioja. | Main | The Economist: Goldman Sachs's record profits. »
July 16, 2009
The Divine Mr. Greenfield: Policing Your Kool-Aid for You.
Because let's face it: a lot of us drink the work-life balance Kool-Aid before we even read the instructions. See Scott Greenfield's from-the-heart "'Cause You Got To Have Friends". This is the most eloquent writing we've seen this year on (1) the meaning of lawyering, (2) why clients matter most, and (3) the hard but important reality that there are simply no short-cuts in this profession. Excerpts:
There are clients, real people who suffer real consequences, as a result of the delusions perpetrated on the internet.

They come to lawyers believing them to be competent, even expert, and willing and capable of helping them, saving their lives sometimes. And the lawyer's primary focus is to get paid and be home by dinner, with the client merely the conduit for the transfer of revenue and proof of the mastery of the secret to success.

So I leave my niche in criminal law from time to time to be a voice in the wilderness, that we are not selling laundry detergent, but are lawyers, professionals, in whom people repose their trust. I've seen their children cry when their lawyers fail to fulfill their duty. The need to enjoy a happy lawyer life will never wipe away their tears.

The Divine Mr. G, without eyeglasses. Scott Greenfield worries about the the profession because you and the WLB consultants won't.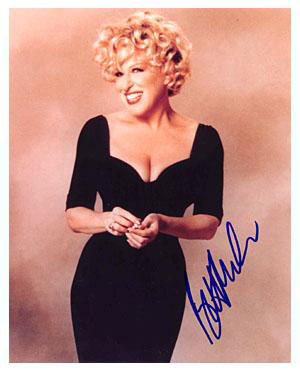 The Divine Ms. M never mailed it in, either.
Posted by Rob Bodine at July 16, 2009 09:57 PM
Comments
To quell the tidal wave of rumors, I was never a singer in gay bathhouses on the lower east side of Manhattan. Not that there's anything wrong with that.
Posted by: shg at July 16, 2009 10:15 AM
Post a comment
Thanks for signing in, . Now you can comment. (sign out)
(If you haven't left a comment here before, you may need to be approved by the site owner before your comment will appear. Until then, it won't appear on the entry. Thanks for waiting.)