« The Economist: Working U.S. Women Officially Rule. | Main | Our New Male Writers: Not much to talk about in the locker room? »
December 31, 2009
Scotland's Hogmanay: Staggeringly Cold.
Wear that rabbit fur-lined Somerled helmet Aunt Mordag gave you last year at the Burning of the Clavie. However you go--Druid priest, celebrated Celtic warrior, or just a rank-and-file Viking fighter--do dress and dress warmly if you're in Scotland today and tomorrow for Hogmanay, the Scottish New Year's celebration that sometimes goes on until January 3. Sub-zero temperatures are expected. See the Herald Scotland and The Guardian.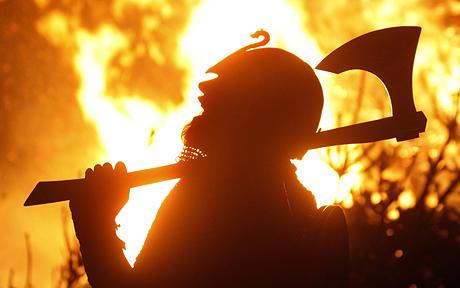 Last year's Hogmanay in Edinburgh got way out of hand.
(Photo: Daily Telegraph UK)
Posted by JD Hull at December 31, 2009 11:26 PM
Comments
Post a comment