« Mali Laughter | Main | Redux: Andy Grove on U.S. jobs: "Rebuild our industrial commons". »
July 29, 2010
Death of Big Bird: Work-life balance is no longer Cool.
Bad news for the Happysphere. And better news for serious lawyers and their clients. The down-markets do have a silver lining for professional services firms: those shops burdened by employees who take their jobs for granted or as some kind of right.
Our advice is simple and even very American. First, Terminate The Unwilling (note: just fire them, don't kill anyone). Second, Unload The Lame. Big Bird? Okay to kill.
Sound cruel and flippant? It's not. A job is not a right. It's either you or them, Clyde.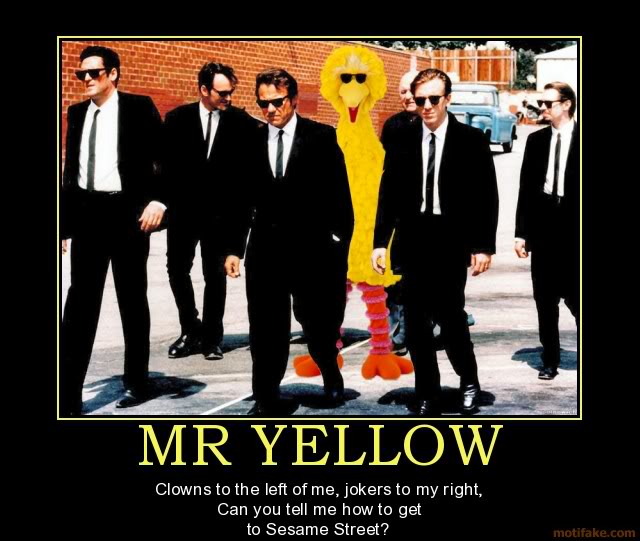 Kill Big Bird--and the rest is a walk. Get back to work. Get Sesame Street out of your shop.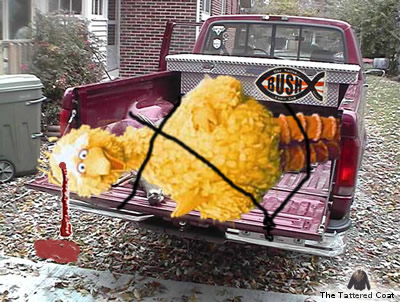 Posted by Holden Oliver (Kitzbühel Desk) at July 29, 2010 12:56 AM
Comments
Post a comment
Thanks for signing in, . Now you can comment. (sign out)
(If you haven't left a comment here before, you may need to be approved by the site owner before your comment will appear. Until then, it won't appear on the entry. Thanks for waiting.)