« North Korea: The Look and Feel of Juche. | Main | Two Former Hull McGuire Associates Turn to Crime. »
January 19, 2011
Robert Sargent Shriver, Jr. (1915-2011)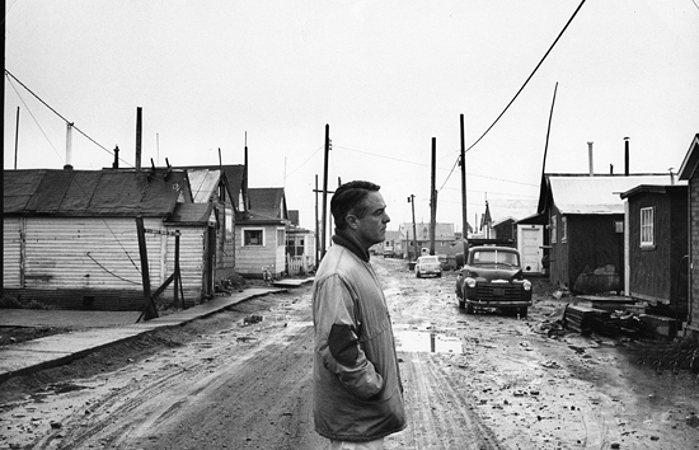 The Natural: He liked people.
Posted by JD Hull at January 19, 2011 11:59 PM
Comments
In 1972 I saw Vice Presidential Candidate Shriver gave a campaign speech from a state house steps.
I have meet or seen them all since (Nixon, Carter, Ford, Clinton, Perot, quickly come to mind --no Bushes)
He had sand. Probably way too honest.
Posted by: Moe Levine at January 19, 2011 01:10 AM
Me, too, Moe.
My first presidential election in summer of 1972: I was holding a Vonnegut novel I had just purchased and stood with my best high school friend about 20 yards from him outside in Fountain Square. He drew crowds well and better than McGovern--even in the GOP parts of the Midwest. Maria was with him (teenager). I made a point of seeing him.
Jerry Springer introduced him, I think. He would have been around 55. A few weeks post-Eagleton.
He liked people. Was good with them. A stone natural politician who really never was one. Weird.
Posted by: Hull at January 19, 2011 01:25 AM
there is a story out that LBJ wanted him as his VP, which was nixed by Robert Kennedy
If true, makes one ask, if only LBJ had had the wisdom of FDR (who picked two Presidents---LBJ and Truman), saying No to Bobby, the world might be a very different place.
Events are driven by people
By the way, have you heard LBJ's telephone call to Haggar, ordering 6 pairs of slacks?
Posted by: Moe Levine at January 19, 2011 12:54 PM
I blogged this morning of a few moments I spent with Shriver and Eagleton a few days after Eagleton was dropped.
Posted by: Harry at January 19, 2011 08:15 PM
Send us your piece. I have a similar story. And lots of little stories re: Eagleton and EMK when I worked one summer for the Senate Health sub. I never met SS. Know one of his kids.
We should talk on the phone. Enough of this soulless New Age Robot stuff.
Posted by: Hull at January 20, 2011 01:13 PM
JD
Harry is another lawyer from the Ozarks

Posted by: Moe Levine at January 20, 2011 02:06 PM
Post a comment
Thanks for signing in, . Now you can comment. (sign out)
(If you haven't left a comment here before, you may need to be approved by the site owner before your comment will appear. Until then, it won't appear on the entry. Thanks for waiting.)