« August 2006 | Main | October 2006 »
September 30, 2006
4th Carnival of German-American Relations.
Yes, that exists.
And if you think that Europe likes America again, think again. Animosity toward and distrust of the U.S. is worse than ever, and pretty much a constant since the spring of 2003. But this carnival may help matters.
For the 4th Carnival of German-American relations on September 24, bloggers on both sides of the Atlantic submitted over 20 blog articles on German-American Relations, including these topics: Anti-Americanism, Pro-Americanism, free speech, cultural diplomacy, John F. Kennedy, Old Europe, NATO, the Geneva Conventions, Berlin, and patriotic Muslims. There are posts of both German and English language articles from two blogs--see here and here--for each carnival.
The next one is December 11. See The Atlantic Review, a press digest on transatlantic affairs edited by three German Fulbright alumni, who created this carnival.
Posted by JD Hull at 06:34 PM | Comments (0)
The Entrepreneur's Guide to the Galaxy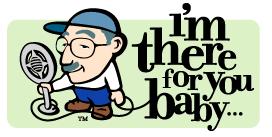 Neil's in the basement mixin' up the medicine. Tune in to San Diego's CA$H 1700 AM, Sundays, 3-4 p.m., Pacific Time, or listen live via simulcast on the CA$H web site. With Neil Senturia and Barbara Bry.
Tomorrow is Show #14. Learn why nonprofit entrepreneurship is not an oxymoron. Listen to the podcasts any time.
Posted by JD Hull at 01:39 AM | Comments (0)
September 29, 2006
"Proactive?" Huh? Say what?
Real customer service is hard. But first you have to get that. And hardly anyone does. In a great short post, Michelle Golden of Golden Practices, one of my favorite client-centric blogs, says it all about the relentless tendency to embrace mediocrity in customer service standards. It's called "How Do You Define Proactive?".
Posted by JD Hull at 11:59 PM | Comments (0)
More HP: Dunn and Hurd Before the Committee.
Here's an Associated Press article, "HP Whistleblower's E-mail Issued Blunt Warning", on hearings before before the House Energy and Commerce Committee yesterday on Hewlett-Packard's in-house investigation of boardroom leaks.
Posted by JD Hull at 11:23 PM | Comments (0)
Patrick McKenna's E-Book First 100 Days
My boutique firm goes to wherever our clients need solutions--litigation, interesting deals coupled unique international tax problems, lobbying and lots of consigliere exercises--and so we travel and work. Western Europe, US and Latin America. We won't stay put. But for my odd, peripatetic life, I might have finished Patrick McKenna's e-book First 100 Days: Transitioning A New Managing Partner weeks ago. Patrick is a Principal with Edge International, a well-known global consultancy which makes higher-end law firms even more effective. Lots of savvy consultants and bloggers have given rave reviews to Patrick's book. Now I've read it--I get it. First 100 Days is short, colorful and easy to use and read. It's long on substance and gives you the real keys to law firm management success in only 23 idea-drenched pages. Usable ideas and experiences of several current law firm managing partners at fine firms are featured in 100 Days. It's unique, and jumps outs at you. Read it.
Posted by JD Hull at 11:12 PM | Comments (0)
September 28, 2006
HP: GC Quits.
From Associated Press, "HP's Top Lawyer Resigns Ahead Of Hearing". The U.S. House hearing is today.

Posted by JD Hull at 05:23 AM | Comments (0)
September 27, 2006
HP: Boardroom Leaks, Probes, Probes of Probes.
Whether you run large companies, advise them, or both, here's Hewlett-Packard: Oh My!" from Broc Romanek's CorporateCounsel.net Blog. On Thursday, as Romanek reminds us, the U.S. House of Representatives' Committee on Energy and Commerce holds hearings on charges of Hewlett-Packard's recent "pretexting," a method of investigation of posing as someone to obtain their calling records: Subcommittee on Oversight and Investigations, September 28, 2006, 2123 Rayburn House Office Building, 10:00 AM. And since we're on the subject see Carolyn Elefant's "What's A GC To Do?" at Law.com's Legal Blog Watch.

Posted by JD Hull at 07:41 AM | Comments (0)
September 26, 2006
Real Brits Blog--Part II
See our recent post re: trainees at London law firm being required to blog and then see "Muttley Dastardly LLP - A Blog For The Modern Era" by Charon QC, the alter ego of Mike Semple Pigott, a London-based academic, writer and pundit who is regularly accused of having too much fun blogging.
Posted by JD Hull at 11:21 PM | Comments (0)
Vietnam as "China Lite".
An inspired and thoughtful piece from China Law Blog based on Dan Harris's recent 3-day stay in Saigon: "Vietnam - Tastes Like China Lite".
Posted by JD Hull at 08:59 PM | Comments (0)
"Small Is the New Big" (and you can still get rich...go on, it's okay)
Read Seth Godin's new book Small Is the New Big: and 183 Other Riffs, Rants, and Remarkable Business Ideas. It's what WAC? has been trying to tell you. Godin just says it better.
Posted by JD Hull at 02:48 PM | Comments (0)
September 25, 2006
Finally: "The 7 Habits of Bad Writing".
There are 7 habits of "Bad Writing". Do see Susan McDonald's post at Legal Research & Writing blog, as well as Roy Jacobsen's, both commenting on Matthew Stibbe's original post setting out the 7 types at Bad Language. "It was a dark and stormy night..."
Posted by JD Hull at 11:59 PM | Comments (0)
Does The Pope Need Jim Carville?
"The Pope Smokes Dope" after all? No, just playing with you. That's a David Peel song of 34 years ago, from my protracted youth, referring playfully to Pope Paul VI. Don't sweat it. Popes aren't toking up.
Do worry and be perplexed about this pope, a world leader. And about Mel Gibson, a powerful leader in a major world industry, too. Recently, starting with Gibson and then Pope Benedict XVI, high-profile Christians have been accused of trashing two different major world religious cultures. Gibson has apologized twice for making anti-Jewish remarks while drunk. The Pope has said he's sorry four times for besmirching Islam while cold sober. His remarks were taken out of context but, as in Mel's case, some people aren't buying it. Does The Pope need high-priced Beltway or Hollywood talent for damage control? Should someone just put in a call to James Carville? Or maybe Mel Gibson's PR person?
Hunter Thompson is no longer with us, and so we miss his gift of covering and explaining this age-old story: elite people with bad habits saying and doing dumb things because they are human, too. I won't try to explain, or judge, it. But when any of us violate something sacred, even inadvertantly, it hurts and divides. When leaders do it, hell comes and stays awhile.
So I had merely hoped that Pope Benedict XVI would be--to borrow from President Kennedy's quip about a certain Iranian Shah--my kind of pope. Every day, millions of Christians, Catholic or not, listen to The Pontiff. So what's up with this pope? Benedict explained that his September 12 speech in Regensburg, Germany--quoting a 14th century Christian emperor, Manuel III of Trezibond, who had said Islam was "evil and inhuman" and violent--did not reflect his own thinking, and that's certainly true. Benedict did nothing wrong, but he might have picked a different quote. He's apologized. Four times. Will that be enough? See from Reuters "Muslims want to know more on Pope's view of Islam".
Posted by JD Hull at 11:59 PM | Comments (0)
Knock, Knock: The Supremes in Hudson v. Michigan.
Two Boy Wonders grace U.S. legal blogging: Anonymous Lawyer author Jeremy Blachman, and recent OSU law grad Ian Best of 3L Epiphany. Ian just posted this one: "Where is the Hudson v. Michigan Blog? - A Suggestion for Law Students". Be you an "R" or a "D", if you're in the law business, here's something to talk about.

Posted by JD Hull at 11:59 PM | Comments (0)
David Maister Hosts Blawg Review #76
The Trusted Advisor author David Maister at Passion, People and Principles hosts Blawg Review#76. David's not a lawyer, so parts of #76 may make too much sense.
Posted by JD Hull at 11:31 PM | Comments (0)
Keith Richards Watch: Breaking Shocking Pirate News...
From the Irish Examiner, note that "Richards 'Drunk' on Pirates of the Caribbean Set".
Posted by JD Hull at 03:59 AM | Comments (0)
How did your firm get better today?
See this one from Matt Homann's the [non]billable hour.
Posted by JD Hull at 12:59 AM | Comments (0)
September 23, 2006
Clients, the New World, and Getting Off Your Damn Knees.
Let's review. This blog, "What About Clients?", is about just three (3) simple ideas:
1. Real Service. Corporate clients all over the world are underserved and not happy. You can change that. But client service, like practicing law correctly, is very hard. You need to work at it.
2. International. In short, American lawyers need to meet lawyers and clients from other countries.
3. The New Muscle Boutiques. Or "Give Me Your Tired, Your Rich Abused Fortune 500 Clients". Boutique firms with top legal talent in the Americas, Europe and Asia are still bottom feeding. Unless your firm is doing a quality-of-life experiment, or trying to make law practice easy and not stimulating, you should be actively pitching to and stealing BigLaw clients. Get off your knees, get a grip. It's okay, we live in a free markets world. Just keep your rates high and your services superb.

Posted by JD Hull at 11:59 PM | Comments (0)
Listen to WAC?'s own Dan Hull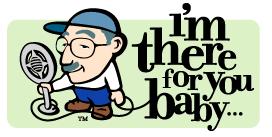 In case you missed hearing WAC?'s Dan Hull talk about firing bad clients as a guest on the September 10 edition of "I'm There For You Baby", you can now listen to the podcast on the Baby website.
Posted by Holden Oliver (Kitzbühel Desk) at 09:59 PM | Comments (0)
September 22, 2006
Real Marketing: Just "Getting One for the Gipper"?
Carolyn Elefant has written a wonderful post--insightful, blunt and humorous--at Law.com's Legal Blog Watch called "The $45 Million-a-Year Lawyer Who Doesn't Even Market". It opines on some remarks of DLA Piper lawyer Amy Schulman, who had made these canned "post-game victory" comments about marketing and lawyering in an interview with Law Practice Today in September 2004:
I never think of myself as "marketing." I don't have a secret that I'm not sharing. My rainmaking success comes from two things: my conviction that I can be really helpful to clients and my ability to offer them a valuable service.
Carolyn's retort:
Please! While, clearly, Schulman generates lots of billings from heading megacases that involve hundreds of man hours, you can't bring in the kinds of large clients that produce that type of revenue without marketing. I sure hope Schulman is more convincing when she litigates for clients than when it comes to discussing marketing.
I am sure Schulman is an excellent lawyer--but Carolyn's got a point.
Posted by JD Hull at 11:59 PM | Comments (0)
Real Brits Blog.
At Kevin O'Keefe's Real Lawyers Have Blogs, do see "Trainees at London law firm required to blog" commenting on this article from London-based Legal Week.
Posted by JD Hull at 11:59 PM | Comments (0)
Do BigClients need BigLaw more than 10% of the time?
Over the weekend I was lucky enough to be present at a very well-attended and, as always, insightful talk by my friend Paul Clifford. Paul is the former managing partner of a major Boston law firm, and is now a principal at Law Practice Consultants. In a Saturday presentation on marketing before the International Business Law Consortium, Paul mentioned that corporate legal work generally breaks down into 3 categories: 10% is "bet-the-company" work (where price is no object, and which mega-firms tend to control), 10% is "commodity" (i.e., cookie-cutter) work and 80% is "important" work.
That vast 80% category of "important" corporate legal work Paul talked about includes virtually all (95%) of the work my small boutique firm performs in transactional and corporate tax, litigation, environmental, lobbying, international, IP, etc. But that same 80% also includes the same work done by firms which are both bigger than and even smaller than mine--from 3000 lawyers down to, say, just 5 or 6 lawyers in a first-rate muscle boutique. So the point for me is that a total of 90% (80% "important" + 10% "commodity") of available corporate legal work is NOT the 10% bet-the-company work, and can be performed by a variety of different sized firms, assuming they have the talent. Though his comments using that breakdown were in large part about pricing legal services, Paul got me thinking. Bear with me:
The 250 largest American law firms range from 3200 to about 150 lawyers--a huge spread, with the "bottom" 125 of those firms starting at about 300 lawyers and best described as medium-sized. Here, however, we'll liberally refer to all 250 of them as "BigLaw" firms in the U.S. BigLaw gets pounded in legal weblogs for a variety of reasons. The attacks are rooted in everything from pure sour grapes and size-envy to thoughtful markets analysis and anecdotal reporting about who the GCs of BigClients are really hiring to get things done.
I like BigLaw. I am convinced that there's nothing like a BigLaw giant (to me, the 15 or so U.S. firms with more than 1000 lawyers) when the client needs a vast, dynamic library of people and high-level skills under one banner in several cities and countries. If BigLaw is in demand and making money--and clearly it still is--it could care less what people in the nascent blawgosphere think. BigLaw isn't reading blogs/blawgs. I don't even like the term BigLaw. It makes those who use it sound pathetic and small. Let's call all 250 of them "Mega-firms".
But one of the more sober takes of many Mega-firm detractors are that boutiques and "clusters of boutiques"--corporate law firms from 5 lawyers to 150 lawyers--can do the same work for BigClients that Mega-firms now do. And do perhaps even better and faster, and at the same rates. Corporate legal talent no longer resides soley in large law firms--and it certainly doesn't reside, in my experience, and my firm's and other firms' experience, in most of the firms on the NLJ 250 list. For bet-the-company (BTC) projects, which require lots of first-rate lawyers quickly, such as hostile takeovers, some M&A work and some litigation, some of the Mega-firms are still what BigClients need and will continue to need. But, like Boston-based Paul Clifford, most high-end consultants and other commentators think that the BTC work is perhaps 10% of legal corporate work out there, if that.
So what about the other 90% of available corporate legal work? Is there any reason why firms ranging in size from 5 to 150 lawyers with the right talent and specialities can't do that work for BigClients?

Posted by JD Hull at 11:59 PM | Comments (0)
September 18, 2006
England's Delia Venables
Her bi-monthly Internet Newsletter for Lawyers is here.
Posted by JD Hull at 11:59 PM | Comments (0)
American CEOs not jazzed about short-term.
AP story: "CEOs Less Upbeat On Economy".
Posted by JD Hull at 07:22 PM | Comments (0)
Blawg Review #75...
...is now out from Concurring Opinions, a blog modestly subtitled "the Law, the Universe, and Everything". Seriously, #75 is an exemplary edition (clever, well-written coverage of recent blawgings) of the equally-respected hip, insightful and often cosmic Blawg Review, which merely refers to itself as "the blog carnival for everyone interested in law". If you got it, flaunt it.
Posted by JD Hull at 12:42 AM | Comments (0)
September 16, 2006
Is Milwaukee, Wisconsin international yet?
The answer is yes--or at least Milwaukee seems to be getting there very fast. It's a delightful surprise. On the eve of the annual International Bar Association's annual convention next week in Chicago, my partner Julie McGuire and I spent the last few days in Milwaukee with our firm's long-time international group, the Austria-based International Business Law Consortium, which meets a number of places around the globe each year. The host is Milwaukee-based IBLC member Whyte Hirschboeck Dudek S.C. Bravo, Milwaukee and Whyte Hirschboeck!
Posted by JD Hull at 10:28 AM | Comments (0)
September 13, 2006
Lonelygirl15 Not Real; NYT Out-Scooped by "PM" Brigade. WAC? Bummed.
In its Technology Section today, the New York Times reported that "Well, It Turns Out That Lonelygirl Really Wasn't". So "Bree" is really Jessica Rose, an actress? If you've been following this intriguing if slightly demented YouTube mystery, you already know that days ago a "PM" press conference beat the NYT to the punch in exposing the cruel Lonelygirl15 ruse on a much different but equally disappointing theory, about what's really the deal with Bree and her chum Daniel. Either way, "What About Clients?" is crestfallen, needs a few days off and is leaving town for a while. Chicago sounds good.
Posted by JD Hull at 11:12 PM | Comments (0)
Richards Watch: I Love The Pirate Life.
Keith Richards filming "Pirates" role.
Posted by JD Hull at 11:10 PM | Comments (0)
September 12, 2006
Human Law's Justin Patten Starts Up Consultancy.
London-based Justin Patten is a respected English blogger, lawyer and "WAC?" friend who publishes Human Law - Law, Technology and People. Justin is the only European who is an affiliate blogger Law.com's select Legal Blog Watch. In mid-August, he started a consulting firm which teaches new bloggers how to (1) get started, (2) be effective and (3) prosper. A very flexible menu of services is offered at several price ranges--and these terms should be very attractive on either side of the Atlantic. We'll post more about Justin's new consultancy soon. In the meantime, some details are right here.
Posted by JD Hull at 10:19 PM | Comments (0)
NBC Deal: Anonymous Lawyer May Hit the Screen.
From Washington, D.C.'s Legal Times, here's "The Anonymous Anti-Hero", by Alexia Garamfalvi. Go Blachman.
Posted by JD Hull at 02:33 PM | Comments (0)
September 11, 2006
9/11/06 Blawg Review #74
In a special issue of Blawg Review, the Institute for Global Security Law and Policy at Case Law in Ohio hosts Blawg Review #74.
Posted by JD Hull at 03:25 PM | Comments (0)
September 10, 2006
Outsourcing American legal work to Asia.
Well, that didn't take long--and it makes sense whether US and other western law and legal support firms like it or not. DuPont leads the way, according to "Let's Offshore the Lawyers" (clever literary yet gangster-hip title) from BusinessWeek Online. The article's subtitle: "DuPont Is Farming Out Legal Services to Asia — and Saving a Bundle". Lots of this is document "busy-work", but DuPont thinks it can save 3% on its annual $200 million legal bill. According to the article, Hildebrandt International, a leading consultant to law firms, thinks DuPont's experiment may be the start of a trend, with corporate clients slashing as much as 35% of annual legal bills by outsourcing work to Asia.
Posted by JD Hull at 10:36 PM | Comments (0)
September 09, 2006
Bad client festival: Make sure to tune in on Sunday at 3:00 PM Pacific time...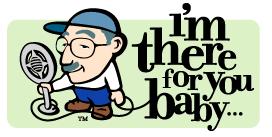 ...to San Diego's CA$H 1700 AM where you'll hear WAC?'s own Dan Hull discussing how to deal with clients that aren't worth keeping on this week's edition of "I'm There For You Baby".
As always, the show will be simulcast on CA$H's website and will also be available on the Baby website.
Posted by Tom Welshonce at 11:45 PM | Comments (0)
Even more on BTI Consulting study--and some new things on unhappy GCs.
Here's the ABA article "In-house Counsel Axing Law Firms". But for the best overall sketch and collection of materials of the the "dissatisfied general counsel" issue I've seen yet, complete with other stats from non-BTI sources, see "Another Failing Grade" by Mark Beese at Leadership for Lawyers. Some of this was new to me. Thanks, Mark.
Posted by JD Hull at 01:01 AM | Comments (0)
September 08, 2006
Jim Hassett's Raving Fans.
Don't miss Jim Hassett's ongoing 5-part series on the toughest single thing any firm tackles: "How To Turn Legal Clients Into Raving Fans". Jim publishes once a week, Wednesdays, and his posts at Legal Business Development are always thoughtful, valuble and fun to read.
Posted by JD Hull at 04:46 PM | Comments (0)
Tough client: Pluto weighs options, plots revenge.
Pluto's demotion is a story with legs. From The Economist.
Posted by JD Hull at 03:35 PM | Comments (0)
September 07, 2006
EU to Europe: Where are the CIA prisons?
According to Reuters news service, "European lawmakers demanded on Thursday that their governments reveal the location of secret CIA prisons after President Bush admitted Washington held terror suspects in jails abroad". The article is here.
Posted by JD Hull at 04:15 AM | Comments (0)
September 05, 2006
The Future of Law is International.
A new blog with an international scope is born. Just back from a trip to China, Christopher Cassidy and Travis Hodgkins, formerly with Asia Business Law, have launched Transnational Law Blog. TLB's first post yesterday was "The Future of Law is International".
Posted by JD Hull at 06:48 AM | Comments (0)
Business Referrals: Should You Keep Score?
Tom Kane at Legal Marketing Blog, inspired by Bruce Allen, addresses this question in "Do You Get Referrals From Those To Whom You Refer Business?" As Bruce Allen had noted in his own post, "no need to keep watering dirt if grass just refuses to grow."
Posted by JD Hull at 04:29 AM | Comments (0)
September 04, 2006
Blawg Review #73
You gotta admit that the Editor of Blawg Review is at least one American who thinks things through and plans. A White House staff job for this person? Anyway, this week Workplace Prof Blog hosts a special Labor Day Blawg Review #73, as Blawg Review starts a fall line up of academic hosts. Next week's host (September 11) is Global Security Law at Ohio's Case Law. And skipping ahead a bit: October 30 will be Howell-o-ween II. This is getting good.

Posted by JD Hull at 08:07 PM | Comments (0)
September 01, 2006
Do Americans ever take a few days off?
In the grips of an achievement fever that we don't even fully understand ourselves, Americans don't have as great an appreciation for the holiday, summer respites or "quality of life" as do Europeans and other arguably sane modern cultures. But in the United States, Labor Day weekend, lasting a full 3 days, has been a good start. Yanks held their first Labor Day parade in New York City in 1882, and we got that idea from Canada. We at the hard-working but multi-cultural "What About Clients?" and Hull, McGuire & Bubba PC wish you a great Labor Day holiday. See you Tuesday morning, 8:00 AM sharp.
Posted by JD Hull at 11:11 PM | Comments (0)
Learning Optimism: Toward Building A New Lawyer.
From Arnie Herz's Legal Sanity, here is "Is Life in the Law Half Full or Half Empty?". Fine job with a subject no one likes to think or talk about: must lawyers remain such a glum, burned-out and uninspired lot? Because at the moment, that's where many, many of us are. Some say we even need to be that way to function well. What about clients? What kind of legal products do our clients get from our unhappy colleagues? And how do walking-wounded lawyers affect those of us who actually like what we are doing? How about mixing focus, competence, joy and fun?
Posted by JD Hull at 07:20 PM | Comments (0)
Geeklawyer on Privacy
From the south of England Geeklawyer's co-blogger Ruthie checks in with "Just Because You Are Paranoid, Doesn't Mean They Aren't Watching You". She begins: "Over the years a number of Ruthie's clients have sagely informed her that they wear tin foil hats at home to stop the government reading their thoughts".
Posted by JD Hull at 03:12 AM | Comments (0)