« April 2015 | Main | June 2015 »
May 29, 2015
Michael Tennesen's 'The Next Species': After the Earth's next mass extinction, what will life here look like, anyway?
There have always been mass extinctions since Earth started out--about six so far--and Earth needs to have them. In his new book The Next Species: The Future of Evolution in the Aftermath of Man, my friend and science author Michael Tennesen gives us an intriguing and yes somewhat frightening set of straight-science scenarios to answer to the above question on what will life look like after the next one. Other immediate questions of course are when exactly is the next extinction and, no matter what things look like after it, what it all means for the planet on a, gulp, going-forward basis?
Buy this important book for the answers. I can tell you that the database of "The Next Species" is, for lack of a more depressing term, compelling. Simon and Schuster sent Tennesen packing--literally--to do hundreds of interviews in the last few years with the main scientists who study this planet and our millions of morphing interconnected life systems. Tennesen also accompanied many of them on trips all over the globe as they do their work and make sense of what they find.
People do pipe up in support and even rave a bit about this book. I'm also told even "difficult" and "nitpicking" people who have read it even love this book. My Duke physics professor liked it. Two of my smarter, more sober Ohio high school buds who still say "super" a lot really do admire it. In County Cork, my uncle, Silas, an Oxford-educated life sciences jack-of-all-trades--n.b., Uncle Silas believed if for only six months that he was 'King of America'--liked it very, very much. Even wonky and pretend-wonky reviewers at sites like Goodreads like it. Amazon reviewers probably like it--but I never check there anymore due to obvious mini-scam-gaming there, if you know what I mean.
Buy it. The Next Species: The Future of Evolution in the Aftermath of Man. 360 pages, Simon & Schuster, March 17, 2015.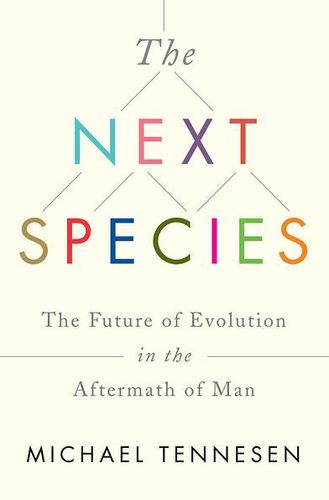 Posted by JD Hull at 06:35 PM | Comments (0)
May 28, 2015
Fear and Loathing in Zurich: Ms. Lynch busts FIFA.
Copy of FIFA indictment courtesy New York Times. Some 40 years ago thought 18 USC sections 1961-1968 had a limited utility and cross-border reach. See Roger Cohen in New York Times today. Reuters yesterday: DOJ Details Federal Investigation Of World Cup Corruption Scandal.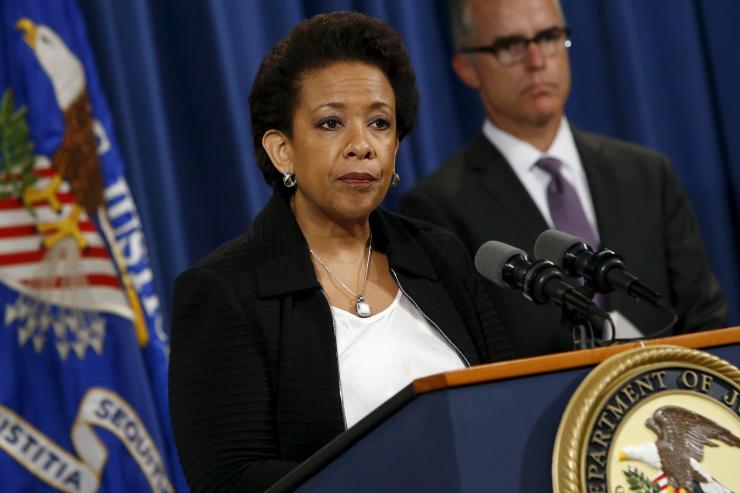 Posted by JD Hull at 06:14 PM | Comments (0)
May 22, 2015
The aroma of a life lived in harmony with high ideals.
I am proud of 3 things in my life:
1. I've never been to Las Vegas.
2. Except for jeans and my tux, all my pants are tastefully cuffed.
3. Until yesterday I'd never heard of Josh Duggar.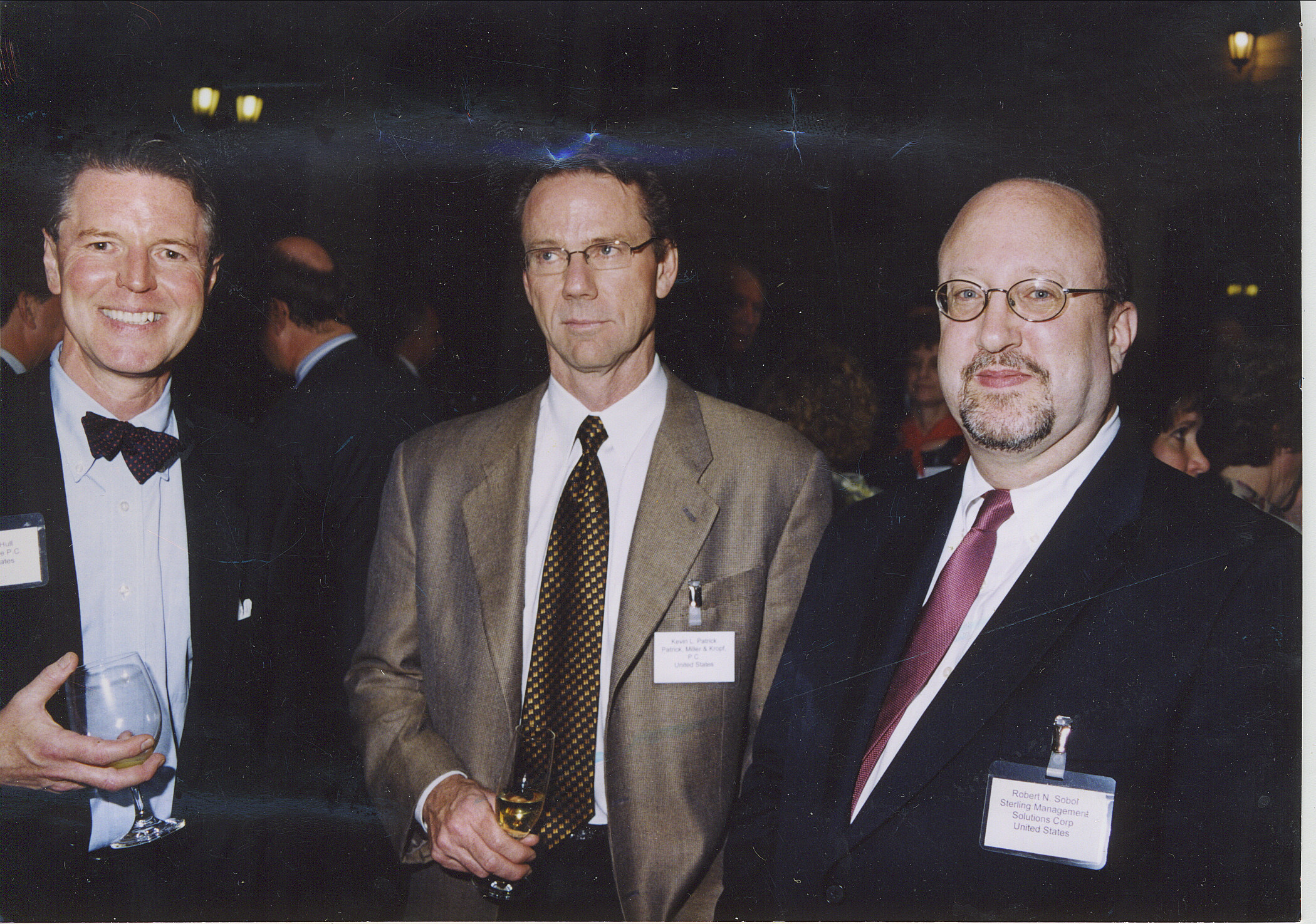 Sing, everyone.
Posted by JD Hull at 11:14 PM | Comments (0)
May 17, 2015
Happy 87, Big John.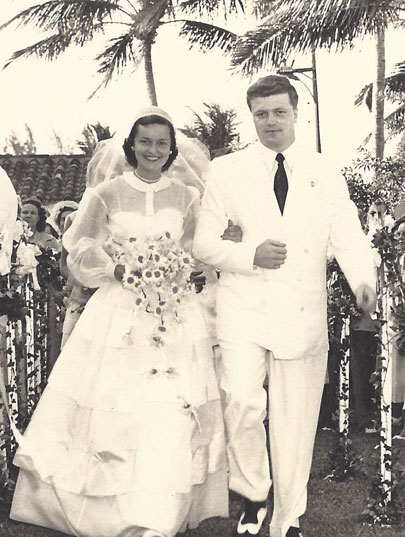 Happy 87th, Big John. May 17, 1928 - December 27, 2012.
A stick in me hand and a tear in me eye
A doleful damsel I heard cry,
Johnny I hardly knew ye.
--1800s Irish war tune
Obituary for John Daniel Hull III
Cincinnati, OH and Marco Island, FL
January 1 , 2013
John D. Hull, of Cincinnati, Ohio, and Marco Island, Florida, a longtime executive of the Procter & Gamble Distributing Company, died on December 27, 2012 in Marco Island, Florida. He was 84. The cause of death was sudden cardiac arrest.
He is survived by his wife of 62 years, Arlene "Penny" Hull, and their children, J. Daniel Hull of San Diego, David A. Hull (Maureen) of Cincinnati and Rebecca Gorman (David) of Atlanta, daughter-in-law Pamela Larsen (Dan), and seven grandchildren: David Hull, Jr. , Kelley Hull, Katie Hull, David Gorman, Jr. (Erin), Chris Gorman, Carrie Gorman, and James Gorman. He is also survived by a sister, Nancy Hull McCracken, of Robinson, Illinois.
John was born in Springfield, Missouri in 1928. His parents were J. Dan Hull, an educator, and Alene Oliver, a home economics teacher. John graduated from Indianapolis's Shortridge High School in 1945. He attended Wabash College, and DePauw University in Greencastle, Indiana, graduating in 1949. In both high school and college, he excelled in varsity football and basketball. At DePauw, he met Penny Reemer, his future wife. John and Penny were married in 1950.
After graduating from DePauw, John began a 41-year career with Procter & Gamble in sales. When P&G purchased the Charmin Paper Company in 1959, John played a key role leading the integration of Charmin into P&G. He stayed in the Paper Division for the balance of his career in several executive roles. He trained, coached and mentored many P&G people throughout his career. He was known for his unpretentious management style, and willingness to share his knowledge and experience with others. John Hull had an impact on countless P&G people over the years.
During the Korean War, and between 1952 and 1954, he served in the U.S. Army, and was honorably discharged.
John and Penny raised their family in Aberdeen, Maryland, Chicago, Grand Rapids, Detroit and Cincinnati. All his life, John was a sportsman who loved lakes and the sea. He was a dedicated fisherman and was especially enthusiastic about fishing trips to Central America, Alaska and lakes and streams in the U.S. where smallmouth bass ran. He enjoyed golf, and was an avid tennis player. John and Penny were members of Cincinnati's Kenwood Country Club.
John Hull was known to everyone he met as a larger-than-life personality, curious about the world he lived in, and an engaging storyteller.
A short memorial service celebrating John's life was conducted by family and close friends at Marco Island on New Year's Eve. In the Spring of 2013, on a date to be announced by the family [May 16, 2013], there will be second memorial service in Cincinnati, and John's ashes will be interred at Old Armstrong Chapel Cemetery in Indian Hill, Ohio.
Posted by JD Hull at 05:31 PM | Comments (0)
May 05, 2015
What if the Internet was just an important tool--but not the main event?
If you ever feel that way--I do almost every day--consider reading Tom Keen's The Internet is not the Answer. This is an honorable if imperfect book.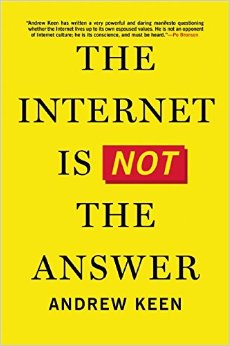 Posted by JD Hull at 10:16 AM | Comments (0)
May 04, 2015
Writing and publishing: What about crowdsourcing?
Authors who have tried but failed to get published--including current legions of brilliant writers no one will ever read if publishing industry models stay the same--might consider this new online publishing service platform: Double Bridge Publishing. Double Bridge is publishing first-time fiction and non-fiction authors by using a crowdsourcing model. Unlike traditional brick and mortar publishing houses, Double Bridge, now only in its tenth month, relies on crowdsourcing for virtually all if of its publishing functions. Its first 5 titles will be released later this month.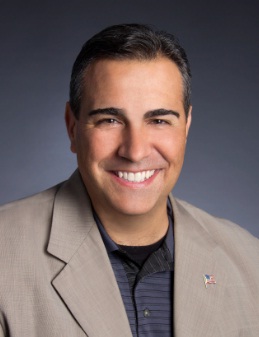 Double Bridge founder and CEO Richard O'Brien
Posted by JD Hull at 02:23 AM | Comments (0)