September 05, 2017
Facebook
Facebook is an often goofy but good thing. What other vehicle in history allows you to introduce people you knew and loved in 3rd grade to people you just met and admire and get them talking? I lived in 7 different towns before I was 12. So Facebook is an awesome people curator.
Posted by JD Hull at 12:50 PM | Comments (0)
August 18, 2016
Timothy Trainer's War on Fake Stuff
D.C.-based Timothy Trainer is one a handful of intellectual property lawyers globally who can put international IP rights enforcement in plain but compelling language so that even your Mom in Indianapolis, that smart 14-year-old age son at St. Albans, regulars at Kelly's Irish Times and even insurance defense lawyers can quickly pick up and use. Earlier this year, Trainer, who also authors (with Vicki Allums) a leading treatise on customs enforcement of IP rights, released "Potato Chips to Computer Chips: The War on Fake Stuff. Shortchanging IPR's Benefits to Economic Growth and Development?" In it Trainer argues that, given the failure of IP rights enforcement internationally over the past 20 years, governments, IP owners and trade groups must put as much effort into education programs on IP rights benefits they have on enforcement activity.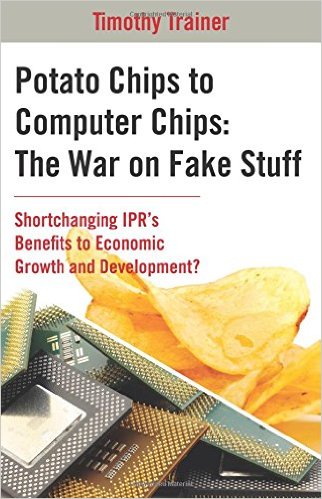 Posted by JD Hull at 10:42 PM | Comments (0)
May 28, 2016
Social Media? It should improve--not take the place of--Real Life, you Dorks.
Two things:
A. Don't all call or visit at once. But I implore all of you Facebook, LinkedIn, Twitter and other Social Media friends, contacts and followers, etc. to make or maintain "live" relationships with everyone they digitally befriend. Voices and/or bodies, like in olden days. 100% virtual relationships miss much--and I think miss the point. Social Media should enhance but not substitute for real life. You need voices, bodies and magic of two people in same room for any of this digital stuff to make sense. It's not for dorks, weenies & misanthropes.
B. If you are using Social Media--especially Twitter and Facebook--to collect and bond with people who are (1) "like" you, (2) think like you or (3) vote like you, you are doing it Wrong. Like a woman once said to me: "Go Some Place Different. Meet Someone Different."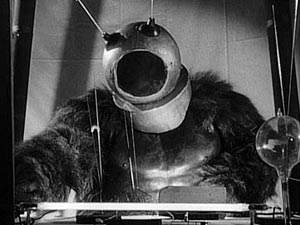 Posted by JD Hull at 09:55 AM | Comments (0)
October 05, 2015
What if your smart phone, iPad and the Internet were just important tools--and not the main events?
When I see old friends out at restaurants checking their iPads for texts or e-mails, see strangers walking the streets of the greatest cities on earth looking down at their smart phone screens or see couples under the proverbial apple tree talking on the phone (hopefully not with each other), I wonder what others probably wonder: is the Internet a new reality, a better one, a worse one or just a different one? What is the Net really doing to everyone and every thing? What does it teach every day to all of us? What are we gaining and losing? If you feel the same occasional angst, consider buying and reading Tom Keen's The Internet is not the Answer. This is an honorable book and worth your serious attention.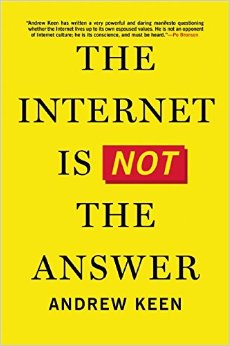 Posted by JD Hull at 11:15 PM | Comments (0)
September 23, 2015
Kim Dotcom's New Zealand extradition hearing to start in earnest Thursday.
After two days of delays, the New Zealand court hearing to decide whether German file-sharing 'outlaw' Kim Dotcom should face copyright infringement charges in the United States will begin in earnest tomorrow, September 24. Los Angeles-based Billboard Magazine late yesterday:
The FBI is seeking the extradition of Dotcom, now a New Zealand resident, to the U.S. on charges of conspiracy to commit copyright infringement, racketeering and money laundering, stemming from his Megaupload business, which was shut down by U.S authorities after Dotcom's dramatic arrest in 2012.

The business had reportedly netted Dotcom and his associates $175 million.

The extradition proceedings start after three years of legal wrangling, two supreme court cases and 10 delays in the proceedings, the most recent of which was earlier this month when Dotcom made a last-ditch bid to the court of appeal to have the extradition hearing postponed again.

According to local reports, Monday's District Court hearing [September 21] was attended by a sea of lawyers and reporters, as well as Dotcom supporters.

"This case is not just about me. This case is about how much control we allow US corporations and the US government to have over the Internet," Dotcom said on Twitter ahead of the hearing. "The judges on this case can become the champions for billions of Internet users or a handful of US content billionaires. #Hope."

Dotcom's colleagues Mathias Ortmann, Finn Batato and Bram van der Kolk also are facing extradition.

The case, which is expected to last around four weeks, will not determine if the four are guilty, but only whether they should face the charges brought by the FBI in what it has called the "Mega conspiracy" in the U.S.
Posted by JD Hull at 11:07 PM | Comments (0)
July 03, 2015
Dear Network Solutions
Email earlier today:
Network Solutions:
Can you please expedite our renewal of our main domain so we can have our website back? Please help. This has been an needlessly irritating & frankly brain-damaged process.
For 15 years nothing liked this happened. One change in point of contact should not cause this much disruption and even a temporary loss of a domain right. Call if you need anything more.
Again, please help. Pretend you're efficient.
Dan Hull
Posted by JD Hull at 05:16 PM | Comments (0)
May 29, 2015
Michael Tennesen's 'The Next Species': After the Earth's next mass extinction, what will life here look like, anyway?
There have always been mass extinctions since Earth started out--about six so far--and Earth needs to have them. In his new book The Next Species: The Future of Evolution in the Aftermath of Man, my friend and science author Michael Tennesen gives us an intriguing and yes somewhat frightening set of straight-science scenarios to answer to the above question on what will life look like after the next one. Other immediate questions of course are when exactly is the next extinction and, no matter what things look like after it, what it all means for the planet on a, gulp, going-forward basis?
Buy this important book for the answers. I can tell you that the database of "The Next Species" is, for lack of a more depressing term, compelling. Simon and Schuster sent Tennesen packing--literally--to do hundreds of interviews in the last few years with the main scientists who study this planet and our millions of morphing interconnected life systems. Tennesen also accompanied many of them on trips all over the globe as they do their work and make sense of what they find.
People do pipe up in support and even rave a bit about this book. I'm also told even "difficult" and "nitpicking" people who have read it even love this book. My Duke physics professor liked it. Two of my smarter, more sober Ohio high school buds who still say "super" a lot really do admire it. In County Cork, my uncle, Silas, an Oxford-educated life sciences jack-of-all-trades--n.b., Uncle Silas believed if for only six months that he was 'King of America'--liked it very, very much. Even wonky and pretend-wonky reviewers at sites like Goodreads like it. Amazon reviewers probably like it--but I never check there anymore due to obvious mini-scam-gaming there, if you know what I mean.
Buy it. The Next Species: The Future of Evolution in the Aftermath of Man. 360 pages, Simon & Schuster, March 17, 2015.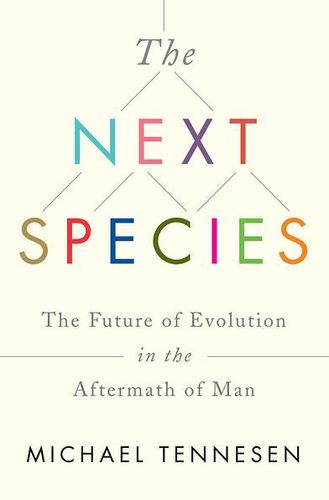 Posted by JD Hull at 06:35 PM | Comments (0)
May 05, 2015
What if the Internet was just an important tool--but not the main event?
If you ever feel that way--I do almost every day--consider reading Tom Keen's The Internet is not the Answer. This is an honorable if imperfect book.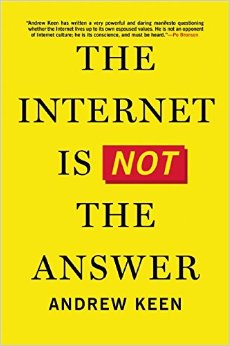 Posted by JD Hull at 10:16 AM | Comments (0)
September 06, 2014
The Blogspam Bombing of WAC/P: The 3 or 4 weekly comments at What About Clients/Paris. Where did they go?
We are still trying to fix this. Over the last 6 months we have been blogspam-bombed to the tune of nearly 1000 a day. Which means we finally stopped sifting through comments to find the 2 or 3 legit ones out of the same number. In the meantime, you have to register at our site to comment and hopefully that still works. Again, we are trying to fix this. Work keeps getting in the way. Besides, we're mostly Boomers here so we have our avoidance mechanism on for Anything Tech That Is Unpleasant. If we were any good at this sort of thing, we would have gone to medical school. But we are learning. We endure. We get better.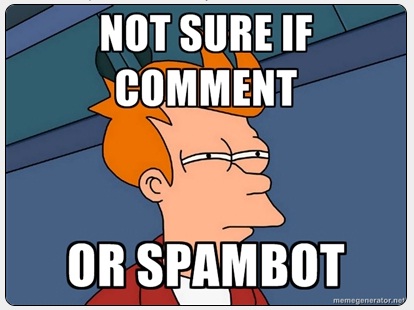 Posted by JD Hull at 11:13 PM | Comments (0)
July 01, 2014
Steve Jobs: Genius, Baby Boomer, Sadist.

Image: M. Nudelman/Biz Insider
Oh, the Humanity, Dude: Was Jobs seriously out of line asking employees "what are you working on?"
Business Insider has an interesting short piece on Steve Jobs. Interesting because it's a possible (read: for sure) reflection on generational differences in leadership styles, thick-skinned-ness and senses of humor in the workplace. Born in 1955, Steve Jobs was a Baby Boomer with an off-the-chart work ethic which, whether or not you like Boomers, Boomers are known for. By the time of his death in 2011 he was, at 56, older than most of his employees, many in their 20s and 30s.
Business Insider's Lisa Eadicicco, an accomplished, clearly talented and young (I'm guessing mid-20s from her bio, which makes her all the more impressive) tech news writer, explains "Why Apple Employees Never Wanted To Have Lunch With Steve Jobs". And I list further below Jobs-Apple employee interactions in the piece that help answer the question. In her article, our friend Ms. Eadicicco interviews Apple ex-employee David Black, who worked at Apple for 12 years before leaving two years ago to launch his own start-up. Black notes that whenever Jobs would have his lunch on Apple's patio, "employees would finish their lunches within 15 to 20 minutes" and exit. The idea was to avoid this dreaded scenario:
One of the first things they teach you at Apple is to be prepared to answer [Job's] question, 'What are you working on?'

"No one would fill the seats near him," Black said to Business Insider. "Just because you wanted to be ready for that moment."
Two incidents with interns/employees are cited. In one
Jobs asked an intern what he had been working on while in the elevator. He mentioned that he was doing QA (quality assurance) for a product. Jobs then asked him, 'Why are you going down? You should be going back up to work.'

The kid completely went pale-faced," Black said. "And Steve said 'Hey, just kidding.'
In the other, a luckless intern
ended up in the elevator with Jobs. When he asked her what she was working on, he also asked to see the project right then and there.
"What are you working on?" Brutal. Uncalled for. Oh, the humanity. Seriously, are these dick moves by Jobs? Rudeness? Or opportunities for an employee to shine? A toxic leadership style? Or just another passionate and occasionally abrasive manager-partner-owner asking employees reasonable questions with just a hint of irony and weird humor? In other words, just Steve Jobs being a wry and consummate Baby Boomer?
Am I missing anything here?
Frankly, I can't think of a more reasonable question--even one posed by a guy who intimidated lots of people--than "What are you working on?" And certainly for some with even average moxie that question was an opportunity in glowing lights. Yesterday I asked one Baby Boomer lawyer I once worked with--a real go-getter one, a gunner--what she thought of Jobs's question. Her response:
I would want the interaction with my boss, Jobs. Sell him on my enthusiasm, work ethic, and great next idea- might result in a promotion, a raise, or just good old-fashioned thanks.
Questions?
Posted by JD Hull at 02:22 PM | Comments (0)
May 22, 2014
Refreshing, and more please: Emma Thompson's comments on lemmings, root canals and social media.
See over at NBC's TODAY Entertainment the short article "Emma Thompson blasts social media: 'I'd rather have root canal treatment' than join." Emma Thompson is smart, one the world's best actors and one of its most authentic human beings. Later we'll write more about her remarks--which appear in Thompson's recent Vanity Fair interview. Do note for now that the NBC item (just the print part) covering that interview has an astonished and slightly smug tone. Anyway, here's the accompanying video, which is free of small-mindedness.
Visit NBCNews.com for breaking news, world news, and news about the economy
Posted by JD Hull at 01:41 PM | Comments (0)
May 20, 2014
United States of America v. Wang Dong, et al. (Crim. No. 14-118 W.D.Pa.)
We went so completely mental yesterday about the FBI's Wanted posters in our China cyber-spy indictment (aka WangGate) summary that we forgot to link to the indictment itself which, we should add, is an exemplary piece of legal writing. It's also concise (at 56 pages, 31 counts, 6 exhibits) given the ground it needed to cover. In all, there are 5 hackers and 6 victims over a period of nearly a decade. Nicely done, Mr. Hickton.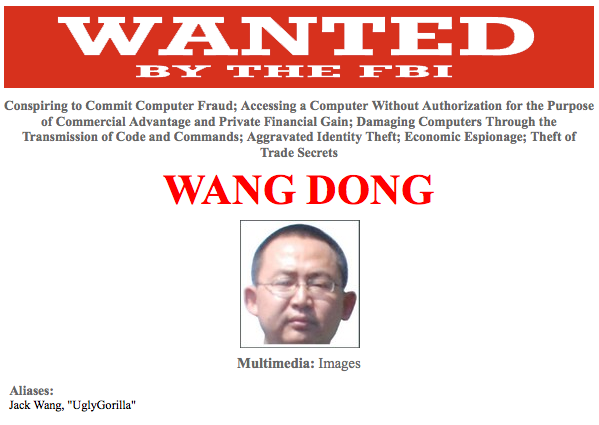 Above: Extended version.
Posted by Holden Oliver (Kitzbühel Desk) at 11:59 PM | Comments (0)
January 25, 2014
Defendant-Tweeter Courtney Love Prevails in First Twitter Libel Trial.
Chalk up a victory and some trail-blazing for rocker Courtney Love. On its unusual facts, and given somewhat implausible testimony on both sides, the first Twitter libel case to go to trial sounds like a poor test case. But "Twibel" of course is making lots of headlines anyway. See, e.g., the Los Angeles Times' coverage of yesterday's jury verdict for Love in a case brought by her ex-attorney Rhonda Holmes. It springs from Love's defamatory, evidently inaccurate and slightly cryptic June 2010 tweet that attorney Holmes had been "bought off". The Los Angeles jury found that Love did not know the defamatory tweet was false, and did not act recklessly. Excerpt from the Los Angeles Times piece:
Dubbed "Twibel," the civil suit seeking $8 million was filed by Rhonda Holmes, who had once acted as Love's fraud litigation attorney. The singer-actress filed her own complaint against Holmes, claiming legal malpractice.

Holmes had been hired in December 2008 to look into missing funds from the estate of Kurt Cobain, Love's late husband.

Holmes and Love parted ways after less than six months. The attorney alleged that the relationship had been contingent on Love refraining from substance abuse, a stipulation that eventually angered the singer. The attorney also said that Love became a difficult client and wouldn't return calls.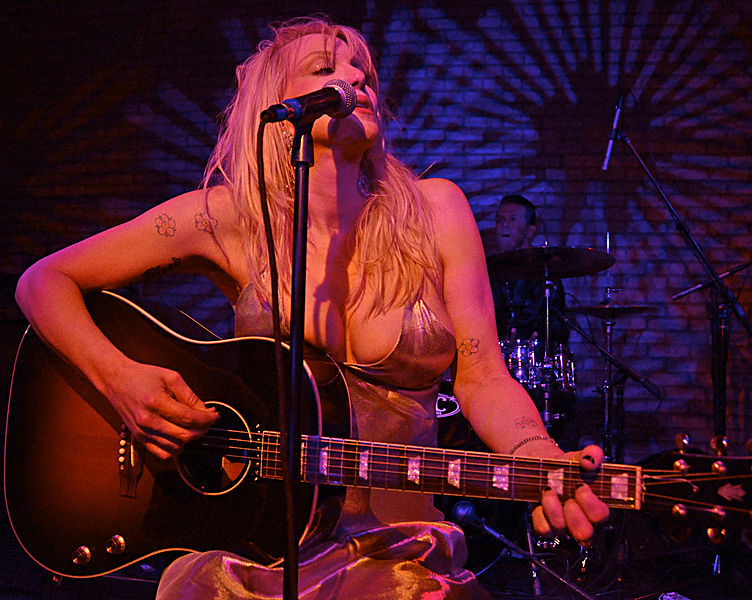 Courtney Love performing at the Dream Downtown in Manhattan, New York, September 9th, 2013. (Source: Studio Havens/Marie Havens)
Posted by JD Hull at 03:26 PM | Comments (0)
January 24, 2014
UPDATED: The Week in Wild West Shows: Free Speech, Dueling & Other Manly Arts.
The Wild West Show that is still the blogosphere can get ugly. There are some rough spots. Apart from law that governs our discourse on the Internet, we are still in the process of creating--and learning--the folkways of cyberspace. Most are unwritten common sense do's and dont's of how to behave as we sort things out in the ether. And there are lessons. Some of the lessons come with a short-term price. This week's lessons emerged from a week-long multi-participant brawl, triggered by a young lawyer's testosterone-drenched reaction to a post Scott Greenfield penned way back on December 2. Specifics and vigorous coverage are in the links below.
But let it be known here that Greenfield deftly moderated comments in a four-post (yes, he wrote four) round-the-clock discussion this past week. When Greenfield himself came under attack, he got an informed, elegant and King-Hell funny defense from Ken White at Popehat. Free speech was the overall topic. Subtopics: plagiarism, intellectual property, commercial speech, defamation, how to write, how to persuade, emotional intelligence, your online footprint, Internet culture clash and avoiding the appearance of a certain ethnocentrism. If you want lessons, there are scads in this story. So, for some teaching posts, see here, here, here and here by Greenfield at Simple Justice and this one by Ken White at Popehat. Thanks, you two. We learned something. And you got us all thinking about our new ditigal world.

UPDATE. There were other sage posts covering this week's Speechfest. In no particular order:
This Lawyer Just Failed Blogging and Social Media Basics by lawyer-journalist Bill Peacock at FindLaw's Strategist.
Bring a First Aid Kit: Online Damage Control for Lawyers by Mark Bennett at Defending People.
What Is The First Rule Of Holes? Bueller…Bueller? by Mike G at That Mr. G Guy's Blog.
12 Steps To Ruining Your Reputation by Keith Lee at his weekly Above The Law column.
Not every wrong act violates a black-letter ethics rule by fellow Maryland lawyer Bruce Godfrey.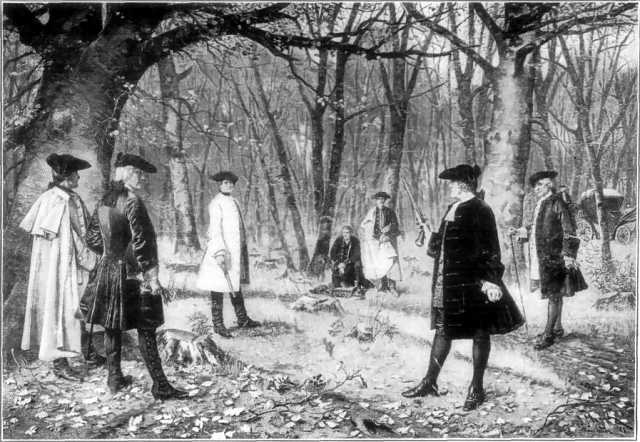 Burr v. Hamilton, July 11, 1804, Weehawken, NJ (Wikipedia Commons)
Posted by JD Hull at 03:17 PM | Comments (0)
December 24, 2013
Cyber-Speakers' Corner: "Merry Christmas, Ya' Bastards."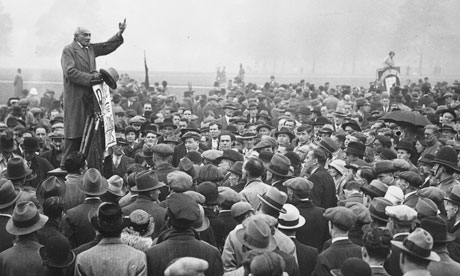 Three Decembers ago on a Sunday, I did hear this holiday greeting from a guy in the Northeast corner of Hyde Park when he felt his entreaties to about 20 people to help him start a new UK political party had fallen upon unsympathetic ears. No one bought his idea... But he was fair and honest, as was his audience, and of course hilarious. But West London's Speakers' Corner is generally lot more civilized, fair and regulated than Cyber Corner, a/k/a the Internet. We still need some rules. One holiday wish we have for you on the Net in 2014:
(1) Don't let anyone tell you What to Say/Write.
(2) Don't let anyone tell you NOT What to Say/Write.
(3) Think your own thoughts. Avoid Lemming-Think.
(4) Check your facts. Carefully.
(5) Don't purposely misrepresent the views, or speculate about the motives, of others.
(6) Be aggressive--but try to have some class.
Merry Christmas, Folks.

Posted by JD Hull at 11:17 PM | Comments (0)
October 09, 2012
The Customer Experience: We've got one for you right here, Jack.
And it's the new Emoki animal ears "you control with your mind". Yeah, that's right. But this is no snake oil salesman's gimmick. It's pure fun that works.
Based on established brain-wave technology--and one that doesn't require any wires or gooey liquids touching your cabeza--it's a headset of any number of types of animal ears that flop around and wiggle depending or whether you are jazzed, relaxed or like something or someone. Or don't like something or someone. Or you're in a "clear mind" zone or perhaps straight-up vegetable state, something our readers, anonymous commenters and Gen-Y employees apparently know lots about.
Emoki ears? How are they truly different than, say, other products, gadgets or things (including humans) with moving parts? Four (4) ways, folks. They are Fun. They are Exotic. They are Smart. And they Always Tell the Truth.
Emoki animal ears is the brainchild (pun intended) of NYU Stern business school alumni Nick Hoffman who, along with Emoki co-founder and recent Wesleyan grad Hannah Masius, aims to turn the ears into a must-have item for every London bar fly, New York City, LA and DC reveler, Berlin convention attendee, Amsterdam coffee house cowboy, Chicago 300-pound shirtless Bears fan or Duke undergrad who wants to finally class-up his or her Cameron (Stadium) Crazies thing.
Emoki launched on Kickstarter yesterday. Read the Forbes piece, and click (contribute, if you want) on the widget and video below. You have got to see the video.
Posted by JD Hull at 11:19 PM | Comments (0)
September 10, 2012
No Jail Time for Appropriation Art Hero Shepard Fairey.
And we hear a strong mea culpa here. In this morning's New York Times, see "Shepard Fairey Is Fined and Sentenced to Probation in 'Hope' Poster Case". Excerpt:
Government prosecutors had argued that Mr. Fairey should serve time for his actions and he faced up to six months in prison. In February he pleaded guilty to a criminal contempt charge after admitting that he had destroyed documents and fabricated others to try to conceal the fact that he had used a particular Associated Press photograph of Mr. Obama as the source of his well-known "Hope" campaign poster.

After he was sentenced by Judge Frank Maas, a United States magistrate, Mr. Fairey, 42, said in a statement issued on his Web site, "My wrong-headed actions, born out of a moment of fear and embarrassment, have not only been financially and psychologically costly to myself and my family, but also helped to obscure what I was fighting for in the first place — the ability of artists everywhere to be inspired and freely create art without reprisal."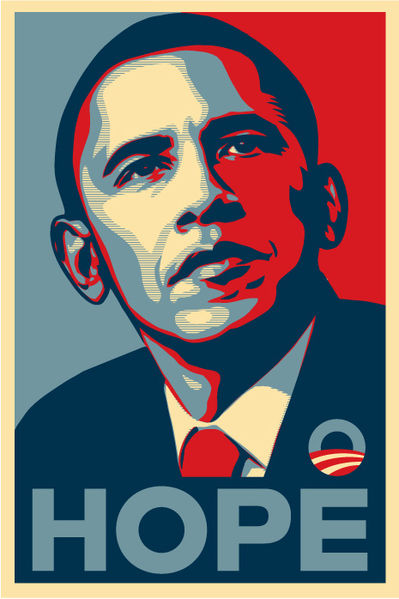 Posted by JD Hull at 11:00 PM | Comments (0)
July 21, 2012
What About Quality? The Internet, You, Me and SEO.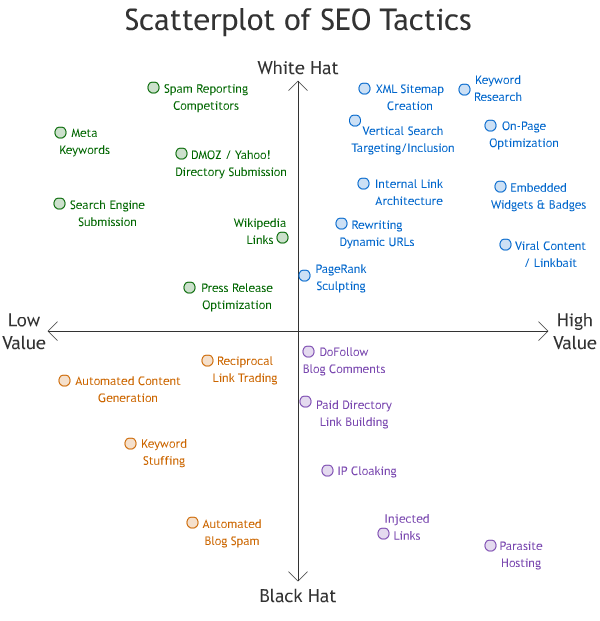 Me? Color me silly and short-sighted. But I don't have the first clue about leveraging this blog, my firm, my business or my life with SEO (Search Engine Optimization). An maybe it shows. But what we present here in words and images at WAC/P? is either good and worthwhile--or not good and worthwhile--and people who like quality (hopefully, we offer some; we wish we had more time to write/post) will find us. We are not going to "game" it. We'll stick to those guns. Here's some encouragement for fellow travelers:
1. An August 2010 piece by Frances McKenna of the well-regarded re: The Auditors. It's called "Do It Yourself SEO" and appeared in Sundayed.
2. A piece yesterday in Forbes (where McKenna also writes) by Forbes contributor Ken Krogue entitled "The Death of SEO: The Rise of Social, PR, and Real Content." Excerpt from Krogue:
The bottom line is that all SEO efforts are counterfeit other than one: Writing, designing, recording, or videoing real and relevant content that benefits those who search.
Posted by JD Hull at 02:29 PM | Comments (0)
June 18, 2012
Why I took 10 minutes off from work to trim my LinkedIn connections down to 400 of my closest friends.

Experts say 100 or so "weak tie" relationships is all the most energetic, driven and genuinely social (read: "olden days" social--not passive-aggressive hiding-out dweeb social) of us can likely handle, anyway.
Okay, we'll admit it. LinkedIn, as others suggested to us years ago, will stick and it's useful. It is part of the new infrastructure whether we like it or not. Why is it useful? Two reasons: (1) It helps you "collect" who you know, or who you want to know; and (2) used right, it's a way to get people to "think of you" and yours (always important). But you need to use it wisely, and spend a minimum of time (say 10 minutes a day, tops) with it. For me, it's a starting point for relationships--and hopefully a few ideas. But it can't really do much else. It will do nothing for my firm, my clients or me unless, eventually, I pick up the phone and meet face-to-face with you. But it's a start.
And it needs to be managed and be pruned. One hundred or so "weak tie" relationships is all even the most energetic, driven and genuinely social (read: "olden days" social--not passive-aggressive hiding-out dweeb social) of us can likely handle. I just did that. Trimmed. Took 10 minutes.
Just 12 reasons so far in my case:
1. Your follow-up with me was atrocious. Sorry but networking at a minimum should result in both relationships and ideas. Not names and "awesomes".
2. We didn't "stick". Maybe I just didn't like you that much. Or the reverse.
3. I referred you a good client that was not right for my firm. You did not thank me or let me know generally of the matter's progress. Never again, pal.
4. You are the 55-year-old Joanie Leoni and not the 30-year-old one. Sorry. I am famously shallow.
5. You think LinkedIn is Facebook for suits. I don't really date biz contacts. I was kidding in 4 above.
6. And sorry, 4 or 5 dudes, I am straight. Or so far so good.
7. I have no recollection of who you are, how you could help my firm or its clients or how I could exploit you.
8. Reid Hoffman was not nice enough to me at a 2006 New Year's Renaissance Weekend in Charleston we attended with 1200 other egomaniacs.
9. You're from Nigeria or Chad and not the guy or woman I met at the IBA convention in 2009.
10. I discover you're a 14-year-old from Jakarta and I have enough problems.
11. You have never contacted me about what you might want.
12. I have never contacted you about what I might want.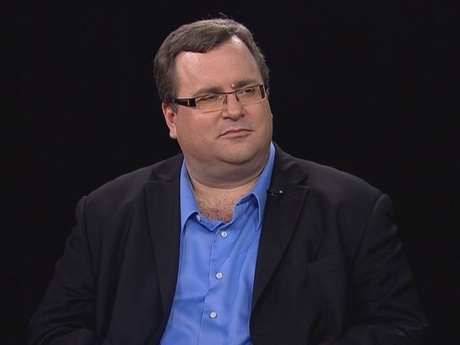 Reid Hoffman, LinkedIn's patient Co-Founder.
Posted by JD Hull at 10:01 PM | Comments (0)
June 01, 2012
Cross-Culture on Class Mobility in India: "The offshore industry shook all that up."
Over at Richard Lewis's always-fine Cross-Culture see "Shifting Social Dynamics in Modern India" by Anita Punamiya. Excerpts:
Many Indians, whether they admit it or not, covet the Western way of life. However in the past it was only a select few who actually managed to realize their aspirations to study/travel/live abroad. For the majority, it was just a dream. Traditional Indian society has always been restrictive in many senses. Social mobility was restricted. Family, gender, caste, and hierarchy defined one's place in the social order, determined how others viewed you, related to and behaved towards you and what is expected of you.

It also defined what options were open to you in terms of what you could accomplish and who you could become in life. It favoured the privileged and those in the upper classes in society. So dreams of going abroad seemed the only way to break the social shackles.

The offshore industry shook all that up. It levelled the playing fields in some ways. It opened new doors, offered new opportunities and financial freedom, which brought in its wake many other changes. The social fabric of Indian society is undergoing dramatic changes. The changes are redefining the concept of identity among younger Indians and reshaping the role of family and the Indian values of interdependence, modesty, family honour, social hierarchy and so on.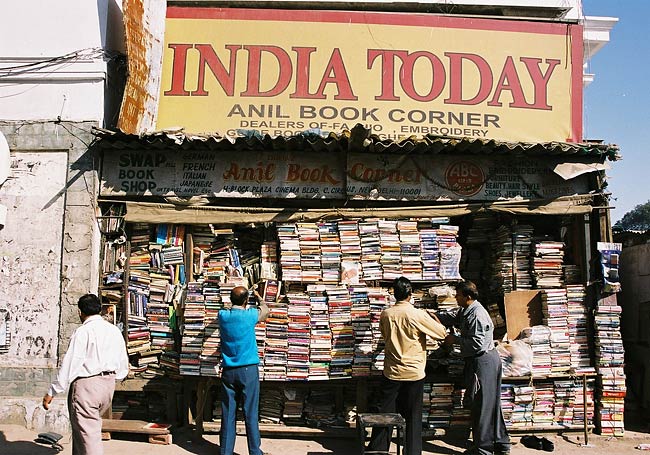 Bookstand in Delhi, 2004. Photo: Nick Papadopoulos.
Posted by Holden Oliver (Kitzbühel Desk) at 11:59 PM | Comments (0)
April 30, 2012
Is much of the digital technology we buy simply not ready for market?
In the beginning, Thought Itself suffered. The Tools became the Main Event. And then The Tools worked inconsistently. Ever feel like you are (1) paying for and relying on digital infrastructure and products, AND (2) simultaneously serving the vendors you pay, and doubling, as New Tech Lab Rats? When my parents first bought a TV over 60 years ago, I'm sure it did not take seconds some days and 15 to 25 minutes on others to access the airwaves and turn the bloody thing on to watch Meet The Press or Pinky Lee. Products and services should not be rolled out until they work 99.9% of the time. Have we created a demand for things that do not really "work"?

H.G. Wells & Devo: Are We Not Men?
Posted by JD Hull at 11:00 PM | Comments (0)
April 16, 2012
At China Law Blog: China IP Rights. Deja Vu "All Over Again".
See "China IP Protection. Deja Vu All Over Again" at Dan Harris's China Law Blog. Enduring, honest, excellent and useful.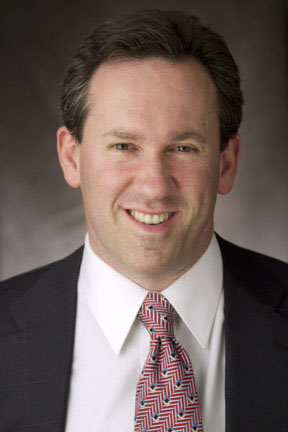 Posted by JD Hull at 11:59 PM | Comments (0)
March 31, 2012
At Bennet Kelley's ILC Cyber Report: Full Text of FTC Privacy Proposal.
Bennet Kelley's Internet Law Center has provided a summary and the full text of the long-awaited Federal Trade Commission report released Monday. See this link. Expanding on the preliminary staff report it issued in December 2010, the FTC has called on companies handling consumer data to implement recommendations for privacy protection that features:
(i) "privacy by design",

(ii) giving consumers a "simple, easy way to control the tracking of their online activities", and

(iii) greater transparency so that consumers can access data collected on them.
Posted by JD Hull at 10:57 PM | Comments (0)
February 14, 2012
Say it ain't so, Scott Greenfield.
Head Counselor at Camp Bedlam hangs up his keyboard. For now, anyway. Squeezing it all in between moments of a full-time upper-tier criminal defense practice, he woke up early each day and gave us five (5) years of smart, funny and enduring excellence in blogging on real issues at Simple Justice. Day-in day-out, and in one of the worst and least soul-searching neighborhoods on earth (i.e., the Web or Internet, Bubba), he wrote lots about lawyering done right, and pounded home that there is no shiny app or a shortcut for any of it on our new digital terrain. Yesterday morning, Scott Greenfield said he's done blogging. But writers--even with day jobs as fancy lawyers--well, "writers gotta write". Greenfield's a gifted writer and humorist, too. Expect to see more of the boy.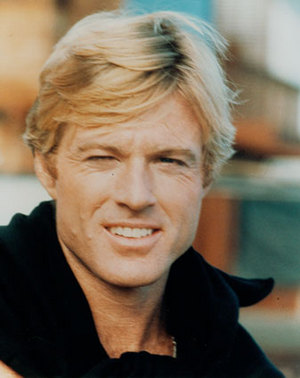 Above: Greenfield in 2005--a few days before tragic hunting accident.

Posted by JD Hull at 08:54 PM | Comments (0)
January 27, 2012
In Progress: Bennet Kelley's 2012 Working World Hacklist.
Steal a peek: Hack Exchange 2012 through January 27, 2012, courtesy of the founder, B.G. Kelley.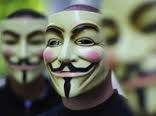 Posted by JD Hull at 05:03 PM | Comments (0)
January 26, 2012
At TechRepublic: Anonymity in Social Media.
Two days ago at TechRepublic Jason Falls wrote about "The case of anonymity in social media". One lawyer Falls interviewed said that courts are just starting to police anonymous commenting on websites, but that it's a "growing trend". Excerpt:
Anonymous comments are often the bane of every community manager's existence. Even the website editorial staffs for major newspapers - perhaps the biggest perpetrators of allowing anonymity online - hate the fact random people can leave random anything on their websites.

Gannett, one of the largest publishers of newspapers and media properties in the world, introduced article comments in 2006 and, according to social media director Jodi Gersh, the company's dismay with comments has grown. Now the media giant is pushing toward holding commentors accountable for their words.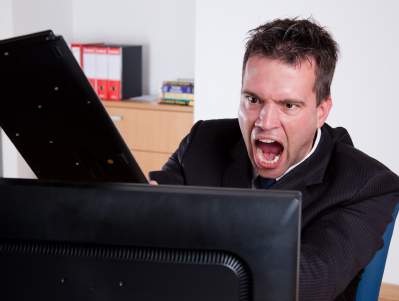 With thanks to Kevin Driscoll (not pictured above).
Posted by JD Hull at 12:32 AM | Comments (1)
January 22, 2012
H.R. 3261 and S. 968: "Congress, can you hear us?" This Social Media Groundswell worked pretty well.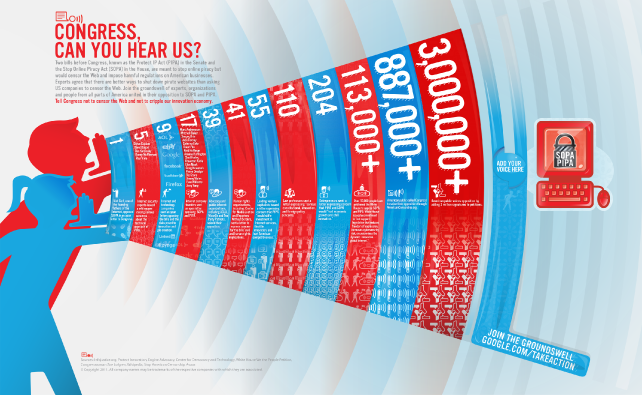 E.g., at PC World, "SOPA, PIPA Stalled: Meet the OPEN Act". And thank you, Peter Friedman.
Posted by JD Hull at 07:19 PM | Comments (0)
December 29, 2011
Overheard on Delta Flight 1537: The State of Facebook, Twitter, Social Media and other Cyber-Society.
No one wants to be alone. So what does the Net offer non-business humans? Only this: the illusion of companionship and support without the demands and responsibilities of friendship.

--A passenger.
Posted by JD Hull at 11:55 PM | Comments (0)
December 19, 2011
Beyond E-Mail, Social Media and Buying: So what happens if The Net follows you around and becomes your new bud?
If sensors are everywhere, what result? Advances in digital technology are not only more proof of what teams of inspired humans can do. They are a tribute to the human spirit itself. And our new digital world promises to grow bigger, more layered--and more encompassing. But what happens down the road to that "spirit", the seemingly eternal spark in each of us, if the Internet can now recognize our faces, pick up on our emotions, regulate the temperatures in our homes and offices, record our movements and habits, remind us to do important things and otherwise becomes a new entity with which we'll daily "speak".
Will humans need each other less and less? Or will the Net free us up to make our interactions and relationships with each other deeper, better and more satisfying? I get that my relationship with the Internet and its sensors is about to become more nuanced and richer, but what about mine with you? Whether you're a Luddite or Embracer of All Technologies, ask yourself these questions. But first read "The Internet Gets Physical", a fine snapshot of where we probably are by Steve Lohr in Sunday morning's New York Times. Excerpt:
[T]he protean Internet technologies of computing and communications are rapidly spreading beyond the lucrative consumer bailiwick. Low-cost sensors, clever software and advancing computer firepower are opening the door to new uses in energy conservation, transportation, health care and food distribution. The consumer Internet can be seen as the warm-up act for these technologies.

The concept has been around for years, sometimes called the Internet of Things or the Industrial Internet. Yet it takes time for the economics and engineering to catch up with the predictions. And that moment is upon us.

"We're going to put the digital 'smarts' into everything," said Edward D. Lazowska, a computer scientist at the University of Washington. These abundant smart devices, Dr. Lazowska added, will "interact intelligently with people and with the physical world."
Posted by JD Hull at 12:46 PM | Comments (0)
December 12, 2011
Is law developing to make Gaming the Net actionable?
The End of Cyber Creeps? No one wants to chill speech. And last week's opinion and jury verdict in Obsidian Finance v. Cox (D.C. Or.) may not be black-letter law perfect. (Despite Cox's post-trial comments that she can't pay the $2.5 million verdict against her, watch for some serious interest in and help with her appeal.) But something new if tricky might grow out of Obsidian and other extreme cases like it. Bloggers of the on-line hater and notes-from-the-underground persuasion may no longer have the luxury of what I call "Cartooning": (1) purposely attempting to mar reputations of non-public plaintiffs through malicious, bad and incomplete "reporting" in non-hot news scenarios and (2) manipulating the Net to make sure tabla rasa humans or those with no axe to grind see it. Do see in Forbes by Kashmir Hill (she handles a very difficult bit of news and its issues deftly) "Why An Investment Firm Was Awarded $2.5 Million After Being Defamed By Blogger". Lots of relief in these cases could come from the common law of nearly all (about 45) of the American states. Now, let's see. What were those four categories of defamation per se again? And the elements of false light privacy? And...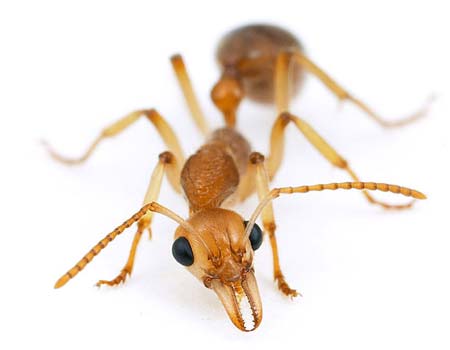 Posted by JD Hull at 08:36 PM | Comments (3)
December 02, 2011
Congratulations to the ABA Journal Blawg 100 Winners.
ABA's Fifth Annual Legal Weblog Fest and Talent Hunt. The list for 2011 ABA Journal Blawg 100 is out and right here. And it's the strongest list ever--a good sign from an organization that has worked hard to make its activities meaningful to more than a few old white guys in bow ties with Nantucket getaways and mid-Atlantic accents. I looked at the list this morning and, in my view, it's the best collection of legal resources out there--traditional or digital--and certainly the best line-up of sites since the Blawg 100 started in 2007. The best of the 100? Look generally to those which are by active practitioners. One blog that comes to mind which should have made it but did not: Eric Mayer's Unwashed Advocate. Favorite newbie: Associate's Mind by Keith Lee. Cy Young Awards for Continued Excellence: China Law Blog by Dan Harris, and Simple Justice, by Scott Greenfield. And there are lots of repeat appearances by the mainstays that have served to keep the blogosphere vibrant, practical, fair, instructive, literate, well-rounded and even funny. Kudos to these folks.
Posted by JD Hull at 12:23 AM | Comments (0)
November 10, 2011
China IP: Beating China-Based Domain Name Theft.
See at Dan Harris's consistently fine and useful China Law Blog this one by Rachel Buker: "How To Stop China-Based Domain Name Theft". Excerpt:
We frequently see the following sorts of domain name thefts, oftentimes by Chinese companies seeking to hone in on a well-known brand name:

Domain names that intentionally contain a common typo of a known trademark.

Domain names that take a known trademark and attach a generic word like "outlet" or a word descriptive of the product, such as "shoes."

Domain names that are exactly the same as a known trademark's domain name, but with a different extension. For example, abc.net, instead of abc.com.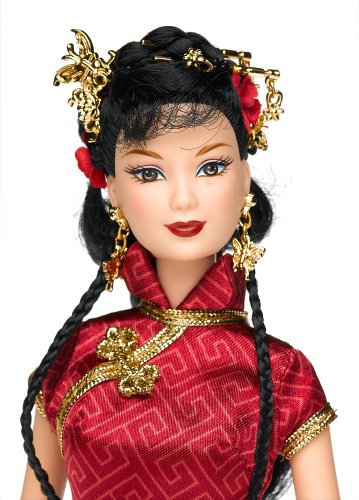 Above: China Barbie. We needed a graphic.
Posted by JD Hull at 11:59 PM | Comments (0)
November 09, 2011
Use Your Real Name on the Internet. "Chattooga River Cutie" doesn't cut it.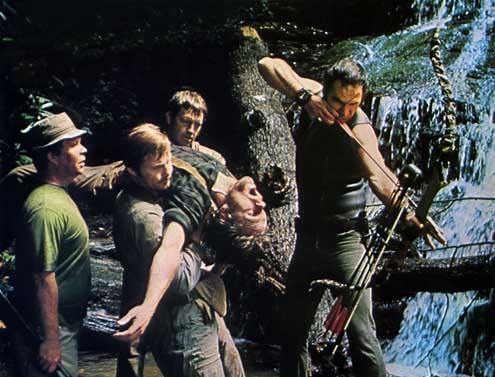 Man up there, Hoss. Blog and comment under Your Real Name. You're not Alexander Hamilton, James Madison or an Iranian dissident. Well--okay, okay--some rape victims are okay. Certainly, if he were real, Ned Beatty's character Bobby in the movie adaptation of the James Dickey novel Deliverance would be permitted to write in the blogosphere using a pseudonym. "Chattooga River Cutie", maybe. Those not in Club Ned? Real name, please. Or don't never come round here no more. 'Hear?
Posted by JD Hull at 11:00 PM | Comments (0)
September 29, 2011
A Kashmir Hill gem in Forbes: "Hello, Stranger".
The Blowback of our new Face Culture? A gem we missed at first. Kashmir Hill writes full-time about privacy issues and the Internet. See her "Hello, Stranger", on the conveniences, unintended consequences and unsettling future realities of facial recognition software. Based on a recent Carnegie Mellon experiment, it appears in the Technology section of September's issue of Forbes, where Hill serves as a staff writer. Excerpt:
It seems that Aldous Huxley was right and George Orwell was wrong. Ubiquitous surveillance isn't being orchestrated by the governmental Big Brother of 1984 but by advances in technology designed for convenience's sake adopted eagerly by private citizens. [CMU professor] Acquisti calls it the "democratization of surveillance." And it's coming fast. Soon after the riots broke out in London at the beginning of August, a technophile band of vigilantes formed a Google Group to discuss applying the methods pioneered by Acquisti's research team to online photos and videos of rioters, in order to help identify looters for prosecution by law enforcement.

Facial recognition tools identify a person by analyzing dozens of features, such as the length of a forehead and the distance between the eyes and the nose. Google, Facebook and Apple have already made them freely available for people to tag their friends and family in photo albums. But at what point will you have the option to snap a photo of a stranger and then pull up his or her name and whatever information the Internet offers up about them?
Posted by JD Hull at 11:59 PM | Comments (0)
August 27, 2011
Why You Shouldn't Always Text Baby Boomers.
Note to Gen-X and Gen-Y Guys: We know that you do whatever your women tell you to do--and that they like to text. But start using the phone instead. Step up and grow a pair. Call.
Texting is no longer completely cool because it's, well, Way-Poofy, plus:
1. Gadgety yet Highly Inefficient.
2. Slow.
3. Prone to Be Misunderstood.
4. Impersonal. Bordering on Rude.
5. Passive-Aggressive in the Extreme.
6. Dripping in Docility.
7. Completely and Off-The-Charts ShowTunes.
Pick up the phone and call us instead. Note to Gen-X and Gen-Y Guys: We know that you do whatever your women tell you to do--and that they like to text. But start using the phone for what phones used to be designed for. Call. Step up. Grow a pair. We know you you can do it!

Hunter? He texted when it was too noisy to talk.
Posted by JD Hull at 12:59 AM | Comments (0)
March 22, 2011
Bennet Kelley's CyberLaw & Business Report: Podcasts 1 -7.
You can find the first seven shows right here. In No. 7, "Search Marketing and the Wireless Spam Act", which aired March 16, Kelley interviews author and Santa Clara University professor Eric Goldman, and Canadian lawyer James Gannon.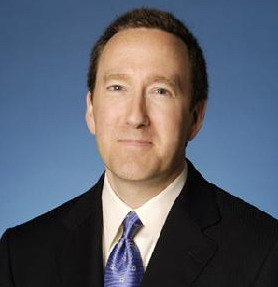 The Prince of Providence: Bennet Kelley.
Posted by Holden Oliver (Kitzbühel Desk) at 11:59 PM | Comments (0)
January 16, 2011
The Internet Law Center's Bennet Kelley: There's a Recession?
Intelligent, shrewd, funny, but still able to be cold and calculating when he needs to, as all truly excellent lawyers need to be.

--One Bennet Kelley customer
Utility Infielder of Internet Law. And mega-busy. Hard working lawyer, Internet and privacy expert, and awarding-winning political columnist, Bennet Kelley and his LA-based Internet Law Center get client feedback we all covet. A native of Providence, he moves in an astonishing mix of higher-end business, political and international circles. He spent years in DC. He's super-smart and intuitive. Writes column for for Huffington Post.
"Winning" comes to mind. Even Republicans like him--and hire him. Mega-dry and/or sarcastic Brits like him. Pre-cocktail hour Germans and Austrians like him. My mother, wife and small children are charmed silly. Our dogs tried to jump in his rented Renault when he left our house in the Tyrol--after his first visit. My wife, too.
We strongly suspect the man's Irish.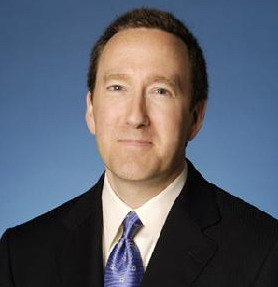 Kelley: Nearly humiliated this post's author.
Posted by Holden Oliver (Kitzbühel Desk) at 11:59 PM | Comments (0)
December 30, 2010
Note to "Publius": In 2011, resolve to grow a pair and use your real name on the Internet.
This blog's policy is no-name no-publish. We've written about it a lot. Because, among other things, we need to know exactly how to address that summons or subpoena, you know?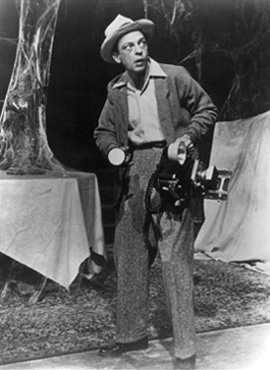 Don't be a Mr. Chicken. Let's reserve Net anonymity for people who need and deserve it.
Posted by JD Hull at 12:08 AM | Comments (0)
December 13, 2010
Need To Get My Attention? Un-Spam Yourself. Call Me.
Or we can meet and talk in person. But don't use E-mail or Twitter. Unless, of course, you think that they may deserve a status superior to the mere tools that they really are: two tools out of many at our disposal for communicating and getting things done. Do see our somewhat lengthy but inspring and soulful "See Me, Feel Me, Call Me: More bodies and voices, please". Excerpts:
If you e-mail me about a truly great idea, and expect to develop or work up the idea efficiently in an e-mail discourse, and get a few juices flowing, I will tell you right off the bat you have gone insane.

Get the net.

What happened to vibes, voices, faces, bodies, winks, hand gestures, touching another's hand or shoulder impulsively, stares, grins, frowns, hand-written thank you notes, human electricity, NOT-typing, non-virtual joking, yelling, swearing, ragging and flirting, totally un-PC confrontation, intimacy and the "God-in-the-room" magic that starts with two breathing humans in one 3-D place? Or at least on the phone?
Posted by JD Hull at 11:59 PM | Comments (0)
December 12, 2010
Quick Reminder: What About Clients/Paris? is No-Wuss Zone.
Rise up. Be a person. If you are a professional who is active on the Internet, set an example. Start by using your real name.
No name no publish. Absent a Club Ned pass, this blog does not print comments from anonymous or pseudonym-carrying commenters. We require commenters who are not ashamed of who they are and are willing to be accountable for what they say and write here. Anonymity is for people who need it--not angry 28-year-old male lawyers who are upset that life is harder than they had thought and they must often toil more than 7 hours a day to get it right.
Use your real name if you comment to our blog.
Say what? You will remain anonymous, or use a pseudonym, when you comment on the Internet to protect your privacy and reputation until such time as you make partner? We've heard that one before. And we have some advice for you. Either (a) don't comment on any blogs and websites while you are trying to make partner (you clearly need to work a lot harder--and you have no business cruising the Internet if you are really that serious), or (b) quit your job and get one at a better shop not dominated by watchful senior ninnies and where you are not compelled to reprise a nameless cartoon character every time you wish to speak your mind.
This is America, Justin. You can vote with your feet if your workplace stunts your growth.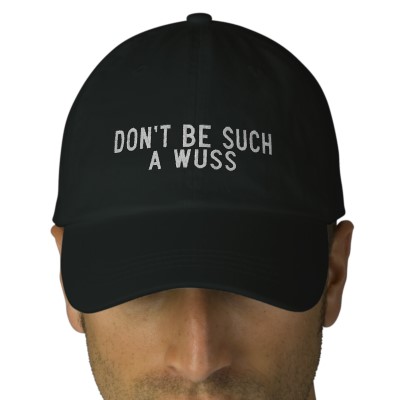 Posted by JD Hull at 11:36 AM | Comments (0)
November 12, 2010
This Week's Blawg Review: IP Savvy in a Class by Itself.
Over at Cincinnati-based powerhouse Frost Brown Todd, partner and patent lawyer Stephen Albainy-Jenei is still a Mother of Invention. Don't miss this week's Blawg Review (#289), at his Patent Baristas. Even Austrian-born Hedy Lamarr is in play. It's always the quiet ones.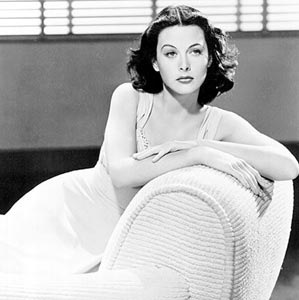 Patent Baristas frolics with the inventive Ms. Lamarr.
Posted by Holden Oliver (Kitzbühel Desk) at 01:59 AM | Comments (2)
November 06, 2010
Stop me before I Twitter Stoned again.
"My name is Holden O.--and I'm powerless over keyboards after 6:00 PM." Hull says that the 1980s version of this was phoning ex-girlfriends or others while intoxicated and talking until they hung up (the "Indian Hill flu", he calls it). Now there's New Age brakes for this sort of thing--sort of: A Social Media Sobriety Test. It's not even (on purpose) a joke. See Scott Greenfield's "If This Helps" at his way-too-sane Simple Justice. Query: Just what is Twittering Success? Not getting arrested or beat up by someone's boyfriend? We don't get it.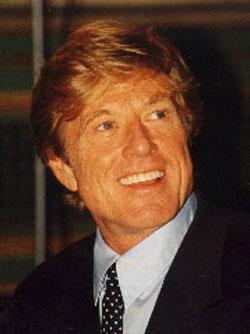 Greenfield in late 1990s photo, pre-hunting accident.
Posted by Holden Oliver (Kitzbühel Desk) at 09:05 PM | Comments (0)
October 19, 2010
More Unmaskings: Bravo, Carla Franklin.
So now maybe we can start having fair fights--and know where to serve that summons. This is a "privacy" issue? A privacy issue? No, it's not. Get the net. Most of the press coverage (i.e., OMG, accountability has trumped "privacy"!) on the Carla Franklin saga must have been written by 27-year-olds who spent J-school trying out different glues. "Privacy" on the Net doesn't carry with it the right to be a no-name rock thrower. You want to be cool--and maybe lob one in there at the enemy? Fine. Use your real name. You can even be a "bully"--we could care less. We just need bullies with real names. See in last Friday's New York Daily News "Judge Orders Google To Unmask YouTube Cyberbully Who Attacked Columbia MBA Graduate".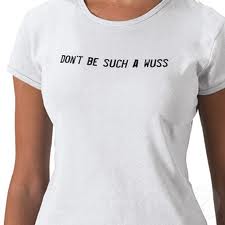 Posted by JD Hull at 11:47 PM | Comments (0)
September 24, 2010
This Blog is a No-Wuss Zone. Anonymous comments ignored. Exception: 'Club Ned'.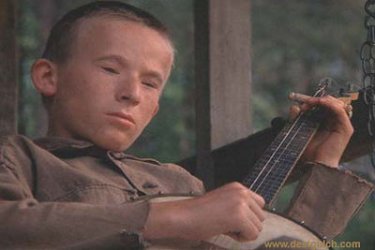 Back in the Pre-Squeak Age, most people who wrote or said things were really proud--and not ashamed--of who they were. When you do comment, (a) use your real name, (b) have something authentic and thought-out to say, and (c) resist the increasing trend of the Net to gush so happily--and proudly--about Going Through Life as a Turd.
This is really not a PC New Age lawyer these-words-have-been-touched-by-God blog that lazy and poofy males born after, say, 1975, with inflated grades--and other "achievements" like perfect attendance records and nonstop breathing--generally want to read.
Why? It makes them uncomfortable. It doesn't fit their "world view". They need to read things that make them feel good about themselves for about another decade or so. And they may never "graduate", or grow. We do wish them the best.
This blog? It's not perfect. However, it's about real values for literates with real aspirations: real people who want to have great lives, and do difficult work for real customers and clients, and do it well. So to comment and be published at this blog, you must tell us who you really are.
We fortunately have never received that many (together with our daily spam comment load of around 200). We're very busy not blogging, and we don't care if most people do comment. Really. We can't even respond fully to most of better non-trash/signed ones we get.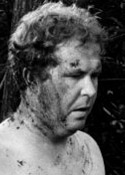 Finally, but importantly, it would be nice when you comment if you had something to say and are not just one of the many people (including far too many lawyers) on the Net who is quite happy, frankly, going through life as a turd. You don't have to be nice. You just have to use your real name--and not be too stupid, or too much of a turd.
So we'll have a "conversation" with you. But you must use your real name--which is apparently, and sadly, a major achievement for so many. Not that long ago, people did this all the time without question, and for many centuries. It was considered to be part of the rent you paid for being a real person.
In fact, most people who wrote or said things were really proud--and not ashamed--of who they were. Back in the Pre-Squeak Times.
Exceptions under our policy: You are a Cuban, Chinese or Iranian dissident (i.e, we really respect you). A CIA operative (we respect you). A rape victim (either sex: we feel for you, respect your wishes, and will help guard your anonymity). Or a Club Ned Permit Holder (we feel so bad we can't stand to think about it or deal with you too much--but we're trying to understand your humiliation as a "man"...but still better you than us).
Sorry. Anyway, three further points:
1. Being miserable, afraid, incompetent and broke is a choice, you know? In the case of being violated in the worst possible male way, it's how you react to it, Justin. (Uncle Bob at Camp Sammy told you that! Remember?) So, anyway, if you continue to be in the profession, and you must hide, try instead for a while a specialty hot dog stand, opening a flower shop, or selling shoes, maybe. The Law is not your thing. Neither is Real Life.
2. Or at least take a canoe trip with some of your manlier buddies--and some time to think about it.
3. Full Club Ned membership details are here.
Posted by JD Hull at 11:59 PM | Comments (0)
August 04, 2010
Month 3: Report on WAC/P's Summer Twittering Experiment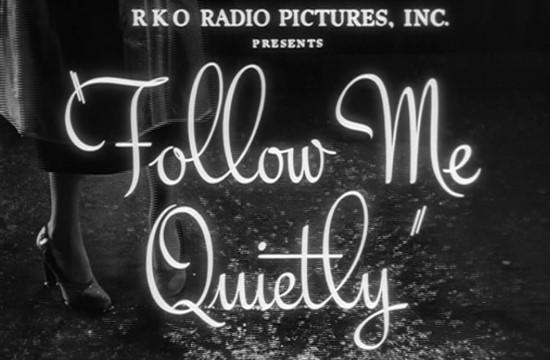 Numbers, Stats. Tweets: 356. Tweets we hope no client rep sees: 334. Silly/stupid/spastic/"Dan doesn't get Twitter yet" tweets: 188. Favorably impressed existing GCs and in-house folks: 0. Favorably impressed targeted GCs and in-house folks: Less than 0. Enemies made from my 356 tweets: Countless. Legion. Never-ending. But also quite inconsequential (they tweet).
International Caché. Number of tweets out of billions and billions in which Charon QC (West London law prof summering Aldeburgh) and Scott Greenfield (Lower Manhattan trial lawyer summering Long Island) have twitted things that helped me in my life, in my work, or to "meet people" in Left Bank, Prague, or Hopkinsville, Kentucky: 1 if you round up.
Other. Best part of Twitter: Good looking people here and there. Worst part: Good looking people with nothing to say. Funniest part: People who think they are liberal and are really not. Weirdest part: Trying to figure out why some people think we need to know what they are doing or thinking. General Wit and Verve Level: Not as Bad as in first report ("nearly Zilch")--but have cut down "followeds" by 50%.
Best Tweet Received: Dead cat found decomposing in golf bag. (Hands down.)
Takes/Notes/Conclusions: Humans still in video game mode re: Tech. Tech tools make most of them dumber while thinking they are smart for using said tools. Twitter has possiblities--but only if direct marketers and 100% anonymous posters are are banned. Strong argument that only age 35+ should participate. "Work much?"
Big Takeaway: Humans still having way way too many babies.
Posted by JD Hull at 11:59 PM | Comments (0)
August 03, 2010
Anonymity on the Net: Prof. Friedman Weighs In.

Case Western's Friedman: A Man in Full
As much as we'd like him back in the saddle for clients, we somehow feel safer that Peter Friedman is teaching. Any more out there like him?
Located in a Midwestern American city that has hatched some of the best, oldest and most enduring law firms ever built, Case Western Reserve's School of Law in Cleveland continues to be a first-rate place. Associate Professor Peter Friedman interests us for that and three additional reasons. In fact, he's commanded our attentions for some months now. By the way, you can read one of his blogs (and our favorite) at Ruling Imagination: Law and Creativity.
First, Peter's an ex-New York City litigation partner at a major firm based in Dallas that was founded, just incidently, by my favorite politician ever. Peter quit Bob Strauss's Akin Gump to teach law after 12 years of practice at that and one other fine firm. During those years, he was in the trenches of planning, strategy and battle for publicly-traded clients.
So this man can help you. He deferred teaching full-time until after more than, say, an 18-month law prof-law firm stint before joining the ranks of a group that, in recent years, has screwed the pooch badly on the education of students.
Which has been a living hell and nightmare for our law firm.
But Peter gets it. He gets it all. So, in a way, we are glad he's teaching what terribly cynical, old and embittered types often refer to as "The Slackoisie". As much as we'd like him back in the saddle for clients, we feel safer. Particularly since we view many of his colleagues as being the chief enablers of law tubbies, the younger folks who decide to be in law school during their prime Cheetos®-inhaling years.
I'd like American law schools to help my firm defray some of the costs of recruiting, developing and paying the delusional and alarmingly helpless young white collar trash, almost always Coif and Law Review stock, who we have fired or--with mixed feelings of relief and self-loathing--have watched quit our firm since 2005.
Don't misunderstand. It is of course our firm's (and yes my) failure, too. But it still "angers" my firm. American law deans and profs--who obviously have bowed to trendy "PC" pressures to coddle mediocrity--have not had the sand, foresight or skill to convey to students that private law practice is very very hard. What goes on during those 6 semesters anyway? You guys took money (students' or their parents') money for that? Whoa.
Second, Peter knows his way around (a) federal courts and (b) an impressive range and array of IP issues. Once again, such a man is useful to higher-end clients. As Julie McGuire and I have gotten to know him a bit more over the last few months, we realize that he's quite a find. Peter is clearly not--due to his past lawyering-life pedigree and current academic gig at a great school--merely the most beautiful maiden in the developing new leper colony of American law academia.
Finally, we like, of course, the fact that overall Peter Freidman supports our view that "Anonymity on the Internet is generally a bad and certainly not a very courageous or exemplary thing". Do see his latest posts in which, frankly, he covers the issues better than we ever did. Do read his fine two back-to-back posts, along with the manic but interesting back-and-forth comments, from last week and yesterday:
"Own your words. Anonymity is cowardice, and cowards aren't known for their wisdom" (July 22); and
"Anonymous online writing: bad writing that wouldn't see the light of day if the writer knew readers could match the words to the person" (July 26).
Posted by JD Hull at 11:59 PM | Comments (0)
July 15, 2010
FCC Retro Walt Whitman Art Moment (with slightly flitty Poem).
My Darling, we'll come in low, out of the rising sun. Just you eight--and me.

And the new Morning. About a mile out, we'll put on our Music.

Me? Oh, I use Wagner. Scares the [badness] out of the [badness].

My Boys! They do love it!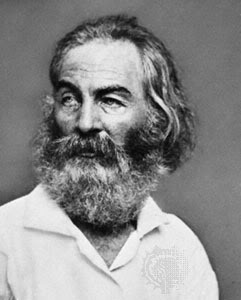 "How you feelin' Jimmy?"
Posted by Holden Oliver (Kitzbühel Desk) at 11:59 PM | Comments (0)
July 14, 2010
Why this Blog is Twittering this Summer.
Because it's Summer, it's Slower, and we're Slumming. It's an experiment. And so far it's a mixed neighborhood.
Best part: good looking people here and there. Worst part: good looking people with nothing to say. Funniest part: people who think they are liberal and are really not. Weirdest part: trying to figure out why some people think we need to know what they are doing or thinking. General Wit and Verve Level: nearly Zilch. Best Tweet: dead cat found decomposing in golf bag. Silly/stupid Tweets by WAC/P?: 14 or 15 of 150. Overall Take: Humans are having way too many babies.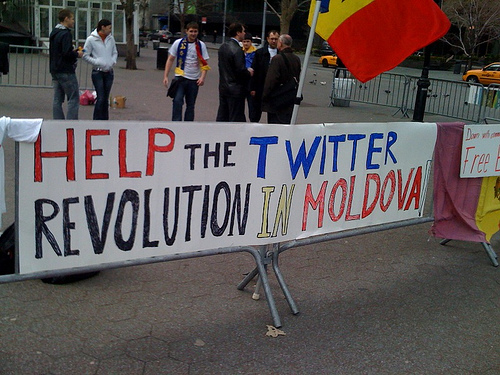 Posted by Holden Oliver (Kitzbühel Desk) at 11:59 PM | Comments (0)
May 22, 2010
Speaking of Club Ned: Time to man up, grow up, and go on record.
Our new digital culture permits a certain accepted wimpiness to masquerade as privacy and personal style. But anonymous writers are rarely worth your respect.
This blog does not publish anonymous comments.
Absent compelling reasons, nameless blogosphere participants, in our view, are rarely worth anyone's time, thought, or respect--even when they think and say brilliant things. Anonymous writers and commenters have already "discounted" themselves.
Above: The revered French Resistance in action 70 years ago. Today, certainly, these heroes might need to comment and blog anonymously. However, lawyers, shoe store managers, Tulane grad students, accountants, and other country club Charlies haven't earned that privilege.
They are second-class citizens. They generally say third-rate things. Certainly, they have no incentive to exceed below-average. Feel free to look down on them--and enjoy it.
It doesn't take much thought or courage to lob one in there when you don't sign your name. Our new digital culture permits a certain accepted wimpiness to masquerade as needed "privacy" and personal "style". But it's a ruse. Most of us can do better than that. Don't buy into nameless blogging and commenting (or participation through pseudonyms) unless it's deserved.
As Walter Lippmann once reminded us, "cowardice" is a strong word, and you don't throw it around. We dislike using it. It implies a certain moral superiority of the user (which the writers of this blog would never claim, and do not wish to achieve). It generally furthers no discussions, and justifiably puts people on the defensive. But that word, unfortunately, may fit here.

If you want evidence and examples, see the comments on any given day to posts at Above the Law, which enjoys a status as one of the most successful sites ever (in or out of the law).
Check out the anonymous haters, nameless "experts" and scores of prissy pundits who won't sign their real name to their rants and indictments. (We don't know how much David Lat is paying editor Elie Mystal these days, but it's not enough. Mystal is a mensch, soldier, hero and lightning rod who is often himself targeted for abuse.)
Club Ned Exemptions. "You sure do have a pretty mouth." Special needs exemptions, however, may be available to deserving applicants at this blog. Examples: Rape victims discussing being raped. CIA operatives talking about their jobs. Cuban, Iranian, Chinese dissidents. Abused housewives. Risk-takers and Radicals. Real victims. And those who have experienced a "high profile" humiliation--like Ned Beatty's character Bobby in "Deliverance".
Everyone else? (1) Get over yourself. (2) Get some help. (3) Or simply get back to work. You're just not ready for the bigs until you sign your real name to your real words.
Past posts on the subject are here and here.
Posted by Holden Oliver (Kitzbühel Desk) at 05:42 AM | Comments (0)
May 04, 2010
Solo, Small, Medium, Muscle Boutique or 3000+
Lawyer: "We're your friends. We're not like the others."

Duke: "No more of that talk, or I'll..."

--From first chapter of famous post-Kerouac road novel
How often does a magazine 10 months old help you do anything? Here are some fine resources for the washed, unwashed, in-between, employed, unemployed, underemployed, elites, profs, geeks, minders, finders, grinders and generic law cattle: "50 Web Resources for the Suddenly Solo Lawyer" by Jim Calloway and Allison Shields in the July 2009 edition of Law Practice Today. Caution re: the stuff on stress management: If you really need to get smarter on that, maybe you signed up for the wrong post-graduate study. Law practice is stress. Our suggestion: Make stress your friend. Shake hands with Mr. Stress.
Posted by Holden Oliver (Kitzbühel Desk) at 01:07 AM | Comments (0)
April 09, 2010
We're not there yet: Tuesday's DC Circuit ruling on FCC jurisdiction over ISPs.
Earlier this week, on April 6, the D.C. Circuit ruled that the FCC lacked the authority to regulate the Internet traffic management practices of Comcast and other ISPs. Fine with us. But we agree also with yesterday's piece in The Economist that the Net needs something in the way of a regulatory framework--a 'least intrusive' version with clear rules--and that only Congress should construct it:
In the past decade, many European telecoms regulators forced unwilling incumbents to accept open-access policies: telecoms operators had to sell access to their network infrastructure to market entrants, to ensure healthy competition on speed and price.

As America's cable companies rolled out broadband access, they argued, curiously, that a connection to the internet was not a telecommunications service, but an information service, and thus (under America's arcane telecoms rules) not subject to open-access regulation.

In 2002 the FCC agreed, and in 2005 the Supreme Court upheld its authority to agree. Comcast, on that occasion, did not dispute the FCC's authority.

The distinction between information and telecommunications is important. Comcast offers its
customers a variety of bundled services: connection to the internet, cable television, telephony and video on demand. There's no reason why it shouldn't, but the FCC's [earlier] 2002 decision has left America with a patchwork of local cable monopolies and thus no market recourse for any customer who wants the pure telecommunications service of a simple connection.

In its case against the FCC, Comcast argued that peer-to-peer file-sharing was hogging bandwidth. It was. But the most efficient way to allocate bandwidth among customers is to charge heavy users higher prices, which Comcast chose not to do.

The real sin, then, was that the file-sharers wanted a service that Comcast did not care to provide. This is not a moral issue, but a market failure. [read more in "Raze the Mystery House"]
Posted by JD Hull at 11:59 PM | Comments (0)
March 16, 2010
Play Time on the Internet is over. Wanted: A few good rules.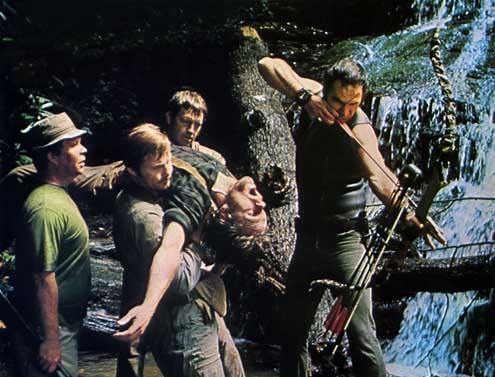 Certainly, if he were real, Ned Beatty's character Bobby in the movie adaptation of the James Dickey novel Deliverance would be permitted to write in the blogosphere using a pseudonym. "Chattooga River Cutie", maybe. Those not in Club Ned? Real name, please. Time to man up. (Photo: Warner Bros.)
Life and Work are both supposed to be Fun and Meaningful. We can still get both. And if everyone wants to be a "junior journalist" on the World Wide Web, that's fine, too. Pretend away, Justin. Knock yourself out. But you need a few rules.
You need a few good, and intuitive, Internet rules for lawyers, non-lawyers, business people, academics, middle managers, CEOs, bloggers, commenters, students, sales people, Pulitzer winners, Fulbright scholars, store clerks, your Mom, Gen-this/Gen-that, your demented Uncle Seamus, and the 70-year-old guy across the street with strong views about Sarah Palin, Wall Street and the Cubs.
You can't, of course, legislate rules, and enforce them, for the Internet. You can, however, demand of yourself and others--in your own spheres and "virtual communities"--a bit of fair play, credibility and stepping-up:
1. Tell people who you are. Your real identity. Demand that others do the same. Virtual sandboxes are fun for everyone. Make them a separate zone(s), maybe. But anonymity should not be the norm. Exceptions, e.g.: CIA undercover operatives; Cuban, Iranian, Chinese dissidents; abused housewives; serious risk-takers, productive radicals and genuinely-deserving victims.*
2. Be accurate. You just gave us your name. So try to get it right. Work at your content. Don't waste our time--or yours--by lobbing one in there.
3. Be willing to take a hit. Again, you just gave us your name. You're without armor--we are proud of you. Now step up and take the pain, if you are challenged, criticized or even called a worthless cretin. That's the freight you pay. Respond if you want. But you have nothing to be ashamed of.
And, finally, our suggestion on anonymous "challengers". Ignore them. They are rarely worth your time or respect.
That's about all the rules you need.
*E.g., Not okay: Law students, associates or practicing senior lawyers with delusions that they were Federalist Papers authors in a previous life. Okay: Foul-mouthed mega-talented members of Lincoln's Inn with radical free-speech agendas; some residents of Utah; and certain men from Georgia or Tennessee writing about fishing, hunting or camping trips with their buds on the ill-fated weekends that have gone awry.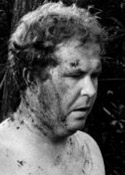 Anonymity: Keep The Club small.
Posted by JD Hull at 12:40 AM | Comments (0)
January 25, 2010
Satire
The satirist is to be regarded as our physician, not our enemy.

--Henry Fielding, 1707-1754
Physicians--like lawyers--may no longer be the great community leaders and societal architects they once were or people had hoped they could be. Both professions now breed technicians. As things get more complex, that, of course, makes sense, and we could do worse. But you still get what Fielding was trying to say.
Satire down through the ages never has had the power, on its own, to make people change things. Satire does clarify and make us think. But the law needs certainty, clarity and steadiness of tone--all kept at a consistent wave-length so we do not lose our place. We need to know the speaker or writer is 100% sober. It's not always fun. It's steady. You can rely on it.
However, you do get excited and think you are about to see some great and epic satire and commentary every time you read a pleading which begins "COMES NOW...", a letter which begins (and our favorite) "Enclosed herewith please find..." or contract which uses "said" frequently. You are disappointed when you realize it's intended to be a serious document.
Legal writing. Legalese. Can't we just "say it"?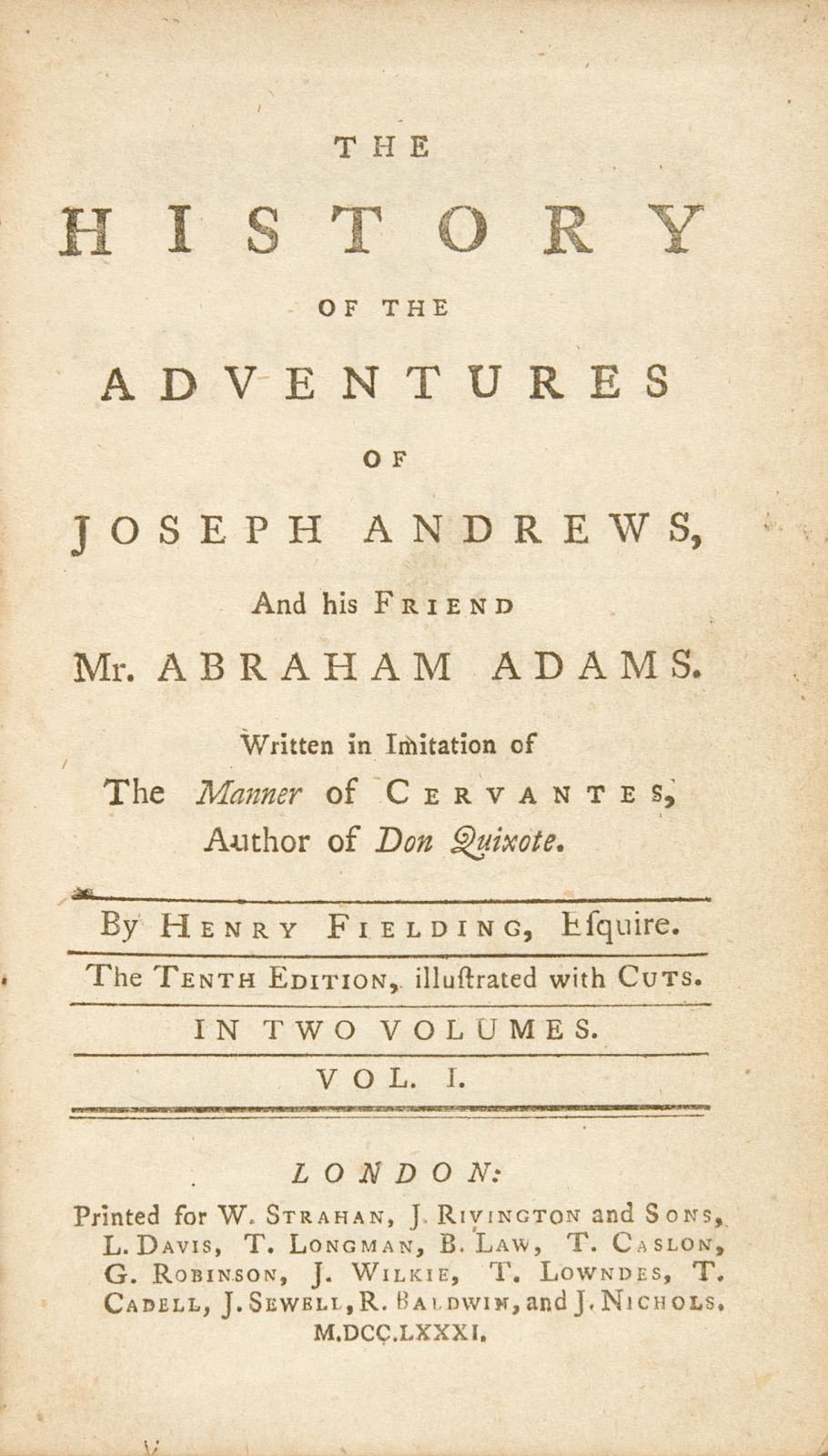 (from past WAC? posts)
Posted by Holden Oliver (Kitzbühel Desk) at 12:55 AM | Comments (0)
November 25, 2009
Dudes, man up! You can do it! Get a spine. Get a life. Use your real name on the Internet.
You went full retard, man. Never go full retard. Don't go home in pain.

--Robert Downey, Jr., gravely, to Ben Stiller, in Tropic Thunder (2008), about the latter's acting method in the fictional flick "Simple Jack". (DreamWorks/Red Hour Films)
Effective July 1, 2009, and absent compelling reasons, this blog deletes any comments of anonymous bloggers and commenters. Sorry if you said something touching, worthwhile or brilliant. But nameless blogosphere participants, in our view, are rarely worth anyone's time, thought, or respect. Anonymous writers have already "discounted" themselves. You can discount them, too, without worrying you're missing anything. They are second-class citizens, at best. See our past posts on the subject here and here.
Above: The highly-respected French Resistance in action. Twenty-first century counterparts may qualify for a WAC? No-Anonymity Rule special needs exemption.
Posted by JD Hull at 03:59 AM | Comments (0)
November 23, 2009
Wanted: Improved, higher-functioning, digitally-competent Boomers.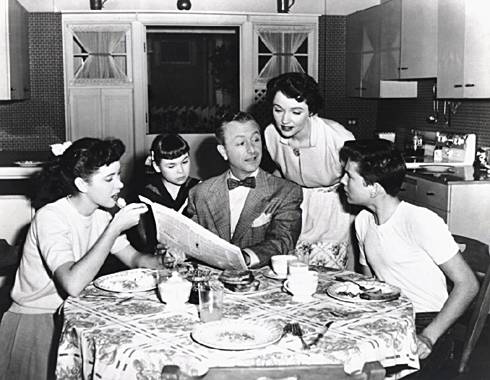 CBS
Baby Boomers were the first generation to grow up with TV--so why can't we take the next steps? Gen-Y and Gen-X are very right about one thing: Boomers really are big babies, and often arrogant, about Tech. We are above it, some of us think. But we aren't--and can't be. Time to grow up.
Boomers: They just don't [heart] tech enough. For a lawyer, and especially one born between 1946 and 1966, I'm not too bad at science, or even math. Geometry came easily. Calculus not so easily. At my mega-competitive college prep high school in Cincinnati, I was always one of the handful of underachievers in the mega-smart kids' math class. Those who went on to careers in medicine could always count on me to skew the grades in their direction.
I liked the Humanities much better, and still do. Science, Math, Tech, Numbers. It wasn't that they were hard; it was that they seemed, at the time, to lack mystery. Nowadays, and in doses, I do like playing with business numbers, market shares, and even budgets. Some people even say I'm good at it. But none of it really turns me on.
Numbers and the often-mathematical elegance of the Universe? Okay, I'm older now. It's all there--I admit it. But if something has "one" answer, or fits into a recognized theory, or model, it's still not as interesting to me as things that are, well, more complex, impossible to sort out quickly with Western logic, metaphysical.
I strongly associate "the need for certainty"--either scientific or moral, in either nature or society--with small ideas and small minds. I am sure that I am wrong about that. I am wrong, and wrong-headed, about many things.
Same with the new Digital World. And Word Processing, Document Management, Graphics. Frankly, I don't like any of "it"--and prefer others (always younger) do "it" for me. Documents especially. I do not like to type them, create them, edit them, manage them, store them and retrieve them. Secretly, I do not even like computers, cell phones, video-conferencing, anything electrical--and never will. I like humans, voices, winks, laughs, sneers, grimaces, smiles, flirtations, handshakes, and bodies in the room.

Boomer lawyers discussing Cicero, Flaubert, existential dread, and EU politics before getting their Tech thing on.
But hating computers is hurting me--and wasting the time of others who I demand do it for me. I am working more and more on my tech. (If you think by the way that operating a blog is "technical", think again; the blogging platforms available make that all very easy.)
Gen-Y and Gen-X are very right about one thing: many Baby Boomers really are babies, and often arrogantly helpless cretins, about Tech. We are above it, we think. Well, we are not above it. We cannot be.
So for a guy who wrote his big thesis at Duke for a Japan history seminar on "How the Shishi Got the Chutzpah to Overthrow the Bakufu", I have come a long way with Tech.
But not far enough. I still drive two nice consultants in two cities crazy with my whines about the equipment, the programs, all the changes, all the... So I need to learn and keep doing more. I still prefer Boomers for co-workers, having given up on younger generations for the time being. Boomers will work long and passionately into their sixties, seventies and even eighties. They are never offended by hard work or complex problems. They don't think that digital toys make your work better--and they are right about that. Boomers like complexity, ambiguity, and genuinely hard problems. Gadgets? They just make you coffee, or give you a copy.
I'd rather work with a 50-year-old than anyone because he or she, generally, will go on until the last dog dies. Never prissy. Always engaged. Nothing is too hard. Boomers are "Foxhole People" to the core.
The tools of the digital world--creation, management, storage, retrieval and shipment of documents--may not make the work product better. But it does make work easier. The over-45 crowd must stop relying on younger people to do that work. And we must quit whining about Tech, and having to learn it. We cannot afford to be above it any longer.
Boomers, to be sure, are still digitally-challenged--and under-performing on Tech. We are too content to be able to turn computers on and off, send and receive e-mail, and use search engines. We were the first generation to grow up with TV--why can't we take the next steps?
So it's not enough. I promise to learn more. Anybody with me?
Posted by JD Hull at 11:59 PM | Comments (3)
October 30, 2009
London's Charon QC: On Libel.
The Outlaw Charon. Quite a few inspired posts lately on defamation law and news by the velvet-voiced Brit pundit, academic, lawyer, broadcast journalist and ladies' man Charon QC--known to his close and admiring friends as "Mike Semple Piggot", an unlikely Anglo-Norman handle, of course. WAC? will accept the latter as his real name for purposes of passing muster under the Ned Beatty blogging and commenting No-Wank/No-Weenies/No-Cowards Zone test: "No real name, no real publish; get a life, please". CQC is a stand-up guy, and a rare lawyer-blogger: one with stones. Not another digital weenie. See "How our senior libel judge stamps on free speech--all over the world".
Posted by JD Hull at 11:59 PM | Comments (0)
September 30, 2009
An American deadline in Paris?
Law is no longer local--and neither is the apparatus for doing it.
The court. A colleague. A crisp clerk named Zoe at the hotel. Face-to-face beats all other modes of getting points across. And you can't pick a jury over the phone in the SDNY from Cardiff, Brussels or Prague. But in most U.S. courts you can file documents electronically from anywhere. Three issues: (1) staying organized, (2) managing jet-lag, and (3) the quality of the tech infrastructure once you get there--real challenges for clients and lawyers who know that travel is rarely that smooth, pretty or glamorous. "No. 'Eze impossible, Mr. Hool, you must wait for our technician Mr. Pare who comes back in the morning. Yes? Try new business center. And no--no page 3 of fax for you. Have very nice evening. Goodbye for now. Yes? Of course my pleasure." For fun, see Ile St Louis: U.S. litigation conducted from Left Bank.
Posted by JD Hull at 11:58 PM | Comments (0)
September 08, 2009
The 3 best damn podcast shows for business lawyers.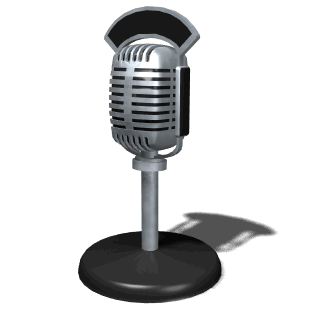 WAC?, and the undersigned especially, is wrong about many things. We would never have predicted that "Podcasts"--or Internet-based radio shows--would have lasted, due to competition with so many other new forms of media, both Net and not-Net. "Build it, and they will come--if they are interested enough", however, seems to be the Law of the Net.
Nor would we have necessarily expected that some of the lawyer podcast "shows" would be so consistently first-rate, and always worth our time to listen. We lawyers are notoriously late to anything novel, excellent and fun. Not so with the Art of the Podcast.
Below without question and in alphabetical order are the best three damn podcasts shows for lawyers, and especially for thinking business attorneys. Each covers or touches on more than lawyering, transactions, and courts and forums around the world; these broadcasts also take on global news, international business, the Net, new IP, and politics. Each has been around a few years, and endured through persistence, quality and continuing improvement:
1. Charon QC's Podcasts, Mike Semple Piggot, London, England.
2. CPR's International Dispute Negotiation series, Mike McIlwrath, GE, Florence, Italy.
3. Lawyer-2-Lawyer, Craig Williams and Bob Ambrogi, LegalTalkNetwork, Los Angeles and Boston.
Posted by JD Hull at 12:01 AM | Comments (0)
August 12, 2009
E-mail: Are you lawyering or typing? Is either one of them working for you?
Humans are damn fine machines when plugged into one another. Voices, vibes, faces, bodies, winks, hand gestures, touching another's hand or shoulder impulsively, stares, grins, frowns, hand-written thank you notes, human electricity, NOT-typing, non-virtual joking, yelling, ragging and flirting, real confrontation, intimacy and the "god-in-the-room" magic that starts with two breathing humans in one 3-D place. Stuff gets done, too--and done right. What happened?

--What About Clients? in past posts over the years.
I remember when I first got e-mail, back in the mid-1990s. I would rush home with great anticipation and dial in my 4800-baud modem and I would have...four messages from four very good friends....Now, of course, I get up in the morning and go to my computer and have sixty-four messages, and the anticipation I once felt has been replaced by dread.

--Malcolm Gladwell, The Tipping Point, in Afterword to 2002 edition, 274 (Little, Brown & Co.)
E-mail is an overhyped, misused tool. And so are you if you use it without thinking. I receive about 100 non-spam e-mails a day. I write about one third that many, most as replies. Usually short ones. They are often soulless, and easy to misunderstand, even when I try to be precise. Unless I am scheduling when and where to meet someone, I am not sure that I see the point of it anymore.
The e-mails I get back are often worse than the ones I write. The truth: most lawyers just can't write. When they write, they "talk to themselves"--like mental patients do rocking back and forth. Typing it themselves makes all that more of a problem.
E-mailing "just because" is Bad Craziness--and you might start seeing those bats. Or worse. (Art: R. Steadman)
My rule, lately: If I spend more than two hours total a day facing a computer screen, I think of that day as a Failure. My job is to think, brainstorm, plan, organize, write, persuade and solve problems. If I spend more than a total of two hours being my own (and third) administrative assistant--and that includes both productive "thinking" and email-returning "non-thinking" typing--I am just another new Insular Robot Worker-Human.
Forget about being One with the Cosmos; I am barely One with the Zip Code, the Suburb, or the Office Building. Even in my office, with people around, I am an Electronic Island With Cool Toys. Alone. Cut off. Isolated. In reality, and ironically, I am not communicative at all. Ah, good morning fellow dumb-downed robots.
You have a good idea? About the firm, or solving a problem for a client? If you e-mail me about it, you have become insane. Whether you are down the hall, or 2000 miles away, you have lost it. Okay, e-mail me once. Yes, writing helps put your thoughts in order. Sure, get my attention. Then call me. Or meet with me. We can make your idea better while we are talking--and do that quicker. Get the juices flowing.
Voices and "bodies in the room" are perhaps 100 times faster and better at defining and solving a problem. At least. Add a third human--you will get more. Humans are damn fine machines when plugged into one another.
But, and I repeat: if you e-mail me about a truly great idea, and expect to develop the idea efficiently in an e-mail discourse, you are truly insane. Get the net.
Back to Galdwell, in the second opening quote. As it's been eight years since he wrote the above, and he is even more famous, Gladwell surely gets more than 100 each day. It's a mantra now that communications technologies save time and money, including bucks on brick and mortar rents for business. It's all true, exciting, Yankee innovative-cool and--a word film actor William Hurt uncannily slips into so many of his lines over the years--forever "evolving."
See Me, Feel Me, Call Me. But some of us don't even talk as much to people we see every day at work. We do e-mail. What happened to voices, vibes, faces, bodies, winks, hand gestures, touching another's hand or shoulder impulsively, stares, grins, frowns, hand-written thank you notes, human electricity, NOT-typing, non-virtual joking, yelling, ragging and flirting, occasional confrontation, intimacy and the "god-in-the-room" magic that starts with two breathing humans in one 3-D place? Or at least on the phone?
Folks, the electronic toys we have were supposed to be helping tools--not be the main event. Do we appreciate the way e-mail, search engines and social media (yes, including blogging) often degrade and dumb down the complexity of hard problems in this world? Has all this made us smarter and better? Or are we just lemmings, cattle and sheep--lulled into thinking we must be doing good work if these new tools are so amazing? Is Google--how many impulses, instincts, synapses does the otherwise useful Google Dude have?--more inspiring and useful than the wonderfully fast and storied brain of that lawyer next door?
Has "tech" permitted a large cross-section of previously functional humans to hide from--and never learn and benefit from--the complexity of life and work? And from each other?
Posted by JD Hull at 11:59 PM | Comments (0)
July 20, 2009
Houston-based Defending People adopts "no-name, no-publish" policy .
Effective immediately, absent compelling reasons, this blog will join [another blog] in not publishing any comments of anonymous commenters. All comments must be accompanied by commenters' names (first and last) and real and verifiable email addresses.

-- Mark Bennett, Trial Lawyer, Houston, Texas, July 14.
Texans are quirky Americans. Internet handles like Law Gringo, Smokestack Lightning and Young Cardozo Speaks won't cut it with them. They like real names. Despite the Texas fondness for outsize egos, there are rules. Not many rules, mind you--but some. Texans are arguably the most secure humans on earth. They know who they are. Most Texans we know speak up, hate wasting time, and carry themselves with natural elan.
And they will always ask: "Who the hell are you?". Then you respond by giving a name. However, as mentioned, it's a real oddball tribe--so just humor them. The name you give must be your name, and it must be a real one, and very similar to the one your mother gave you, or that you give to the DMV. Got that? E-mail us if you are not clear on this.
Texans know that there are winners and losers in life. Not everyone gets to be a star--even in Texas. Asking who you are is the way to begin to keep track. And if in response you don't even give your name--well, you know, Bubba, it sounds like you have made the decision for us.
At work here is a powerful instinct, folks. And we think it's a bit stronger in Texas than it is in other regions of the U.S. It's forged elegantly, and complexly, of several elements: human curiosity, friendliness, warrior spirit, playfulness.
Respect, too.
The story of Texas in earlier times is the story of America Writ Even Larger. When your stomping grounds are limitless and often uncontrollable spaces, and you live in a transient society, you learn to expect all manner of creatures--human and not human--to come up and down your path. You need to size them up quickly. You may not see them again for a while.
In much of America over the last 400 years, whenever there was a new animal in the woods, you needed to confront it, and get a sense of it. After all, you might have to kill it later on--for safety, for food or for fun. So the least you can do is get its proper name. Do some quick but accurate homework, study the critter a bit, and file it all away for the next meeting.

With humans, it's not much different. In or out of the state of Texas, a typical Texan--trust us, there clearly is such a person--will effortlessly overwhelm, charm or take as hostage any room of people on the planet for as long as he or she wants. But there is a time-honored prerequisite to engaging, and eventually declaring victory over, any of us mere mortals, in business, battle, love or a parlor game.
They will first ask: "Who are you?". Ask the question. Get an answer. Then he or she will proceed. A good Texan's savoring of the joy and brutality of victory comes, it all, much later.
Besides, it's not that rewarding to engage cartoon characters and phantoms. The Nameless are more likely to lie to us, and hustle us. Life's short, and the people in it move fast. We need an your ID, mate. Take off the mask for a spell. Then we can talk. WAC? sees no reason for any other rules of engagement to apply on the Internet and in the Blogopshere--both of which in our view have quickly evolved into a sea of trash. These days, we seek a better neighborhood.
Getting back Texas, we were not surprised last week when, at the forthright and increasingly well-regarded site called Defending People, Mark Bennett, a Houston-based criminal defense lawyer, announced that his site would also ban, subject to compelling exceptions, comments by anonymous commenters. Do see his article "No, You Are Not Publius".
WAC? of course was proud to be mentioned. But we were very happy that it was Bennett who did this. Our main writer, a decade older than me, has quite a work travelogue in the U.S. and Europe, and has met a few lawyers. For two decades, he has worked on both litigation and transactions (especially on energy related issues) all over the Midwest and South. He gives Bennett the ultimate compliment: a "stand-up guy", and someone we should meet, get to know and learn from.
It helps that the handful of other lawyer-writers we respect--like Scott Greenfield, the white collar defense lawyer in NYC who writes Simple Justice--have such a high regard for Bennett.
The blogosphere, though, is still a mess. And one problem is that there are too many nameless commenters--some of them apparently talented--who disrespect themselves and us. We are thrilled that Mark Bennett, the proponent here, is not only a fine lawyer, but also deeply cares about (1) the legal profession, and (2) the Internet which showcases far more productive (and for that matter far more shoddy and unproductive) discourse about the law, courts, policy, and regulation than anyone would have predicted 5 years ago.
In short, a wonderful development: A "no anonymity" policy as a default position instituted by one of the Net's few stand-up guys.
Next, please? Who else will step up? Who will help improve The Conversation?
Posted by Rob Bodine at 09:15 PM | Comments (0)
July 12, 2009
No-Name, No-Publish. What About Clients? is now a proud Wuss-Free Zone.
Effective July 1, 2009, and absent compelling reasons, this blog will no longer print any comments of anonymous bloggers and commenters.*
Nameless blogosphere participants, in our view, are rarely worth anyone's time, thought, or respect. Anonymous writers have already "discounted" themselves. You can discount them, too, without worrying you're missing anything. They are second-class citizens, at best. See our past posts on the subject here and here.
Policy: On this blog, the ethos is Step Up: (1) Say Who You Are, and then (2) Say What You Think. We need both bona fides to publish. Exceptions are special needs cases: e.g., CIA undercover operatives, abused housewives, Cuban or Iranian dissidents, ex-hookers who work with severely retarded children, Gen-Ys, or unwed teenage moms, bona fide members of the dreaded Club Ned, and serious non-wimp trailblazers. Garden variety risk-averse lawyer/CPA dweeb life forms need not apply.**

Everyone else: get a spine. Above: The highly-respected French Resistance in action. Twenty-first century counterparts may qualify for a WAC? No-Anonymity Rule special needs exemption.
*We can't read it, either. We simply don't have the time. Please find other passive aggressive exercises--or maybe just a part-time job--to fill your spare time.
**Since 2005 we have received hundreds of comments/e-mails from the likes of Zorro, Publius, Sweet Lorraine, Wanker Emeritus, Little Sammy, The Humongous, and Alexander Madison in which the writer asserts that, in a previous life, he or she was a Federalist Papers author, Mahatma Gandhi, or member of the French Resistance. No more comments, you folks, especially. Just get some help.
Posted by Rob Bodine at 12:00 AM | Comments (1)
July 05, 2009
Real lawyers practice law. (Blogging comes second.)
We got a profession for you right here. See Scott Greenfield's April 22 piece "Waiting For The Checks To Roll In", commenting on a WSJ Mark Penn column declaring that "blogging is the newest profession". Greenfield excerpt:
They [pro bloggers] work long hours? Again, I'm not quite impressed. Working 50 to 60 hours might seem like a great burden to some, but most lawyers consider that half time. We work as long as we need to work, and then we work a little more to make sure our work is done right.
Note: Greenfield is a trial lawyer who simply hasn't yet heard that hard and careful work has gone out of style.
(From a WAC? 4/22/09 post.)
Posted by JD Hull at 11:59 PM | Comments (0)
"Play Time" on the Internet is Over. WANTED: A Few Good Rules.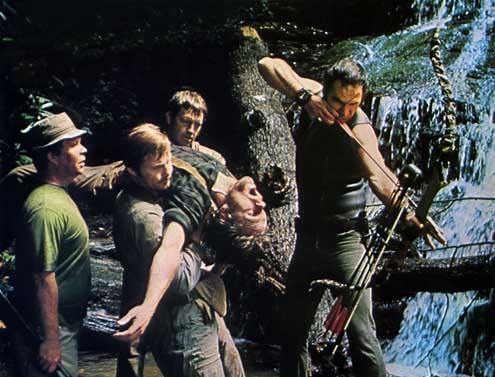 Are you really in Club Ned? Certainly, if he were real, Ned Beatty's character Bobby in the movie adaptation of the James Dickey novel Deliverance would be permitted to write in the blogosphere using a pseudonym. "Chattooga River Cutie", maybe. Those not in Club Ned? Real name, please. (Photo: Warner Bros.)
Life and Work are both supposed to be Fun and Meaningful. We can still get both. And if everyone wants to be a "junior journalist" on the World Wide Web, that's fine, too. But you need a few rules.
You need a few good, and intuitive, Internet rules for lawyers, non-lawyers, business people, academics, middle managers, CEOs, bloggers, commenters, students, sales people, Pulitzer winners, Fulbright scholars, store clerks, your Mom, Gen-this/Gen-that, your demented Uncle Seamus, and the 70-year-old guy across the street with strong views about Sarah Palin, Wall Street and the Cubs.
You can't, of course, legislate rules, and enforce them, for the Internet.
You can, however, demand of yourself and others--in your own spheres and "virtual communities"--a bit of fair play, credibility and stepping-up:
1. Tell people who you are. Your real identity. Demand that others do the same. Virtual sandboxes are fun for everyone. Make them a separate zone(s), maybe. But anonymity should not be the norm. Exceptions, e.g.: CIA undercover operatives; Cuban, Iranian, Chinese dissidents; abused housewives; serious risk-takers, productive radicals and genuinely-deserving victims.*
2. Be accurate. You just gave us your name. Try to get it right. Work at your content. Don't waste our time.
3. Be willing to take a hit. Again, you just gave us your name. You're without armor--we are proud of you. Now step up and take the pain, if you are challenged, criticized or even called a worthless cretin. That's the freight you pay. Respond if you want. But you have nothing to be ashamed of.
And, finally, our suggestion on anonymous "challengers". Ignore them. They are rarely worth your time or respect.
That's about all the rules you need.
*E.g., Not okay: Law students, associates or practicing senior lawyers with delusions that they were Federalist Papers authors in a previous life. Okay: Foul-mouthed but respected and mega-talented members of Lincoln's Inn with radical free-speech agendas; the people in Utah who just started up a hopelessly outrageous and funny Anti-PC site called "Dwarf-Tossing 101"; and certain men from Georgia or Tennessee writing about fishing, hunting or camping trips with their buds on the ill-fated weekends that have gone awry.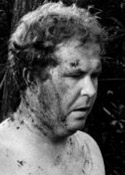 Anonymity: Reserve it for special cases. For people who need it. Keep The Club small.
Posted by JD Hull at 11:59 PM | Comments (5)
June 24, 2009
U. S. Copyright Office: Getting the bugs out of a $52 million "process".
"Who sold you that [expletive] and why did you buy it?" Ironically, over at the Library of Congress, a new $52 million electronic technology designed "to speed things up" has resulted in delays at the U.S. Copyright Office in processing paper copyright applications. Instead of the customary 5-month processing time, paper applications (which still account for roughly half of all submissions) may take up to one year to process. The Washington Post noted last month that applicants are reportedly waiting up to 18 months for their paper applications to be processed. Meanwhile, the Copyright Office says it's getting an "upgrade".
Posted by Rob Bodine at 12:59 AM | Comments (0)
June 22, 2009
Antitrust: Catching up with ICANN.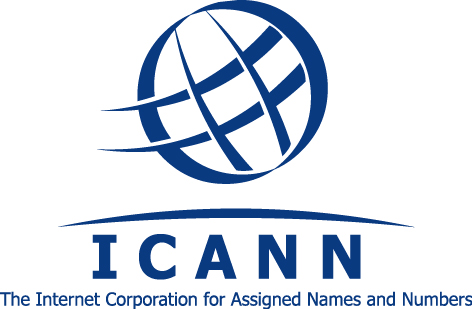 A complaint alleging antitrust violations against Verisign--the corporation with exclusive contracts with the Internet Corporation for Assigned Names and Numbers (ICANN) to maintain .com and .net domain name registries--states a valid claim.
In Coalition for ICANN Transparency, Inc. v. VeriSign, Inc., No. 07-16151 (June 5, 2009), the Ninth Circuit reversed and remanded the decision of the U.S. District Court for the Northern District of California with respect to one of the contracts. It held that the claims concerning the ".net contract" were correctly dismissed due to the competitive bidding process that preceded its execution; however, it held the ".com contract" to be much more suspect in the absence of such bidding--and so those claims were valid.
The Ninth Circuit explained that, because the complaint alleged that an automatic renewal provision harmed free-market competition in and of itself (as opposed to individual competitors), it properly stated a claim for restraint of trade under Section 1 of the Sherman Act. The Ninth Circuit also allowed a claim under Section 1 that alleged that the price per domain name--to which VeriSign and ICANN agreed--exceeded the rate competitive market conditions would produce, thus causing actual injury to competition. It recognized that this bilateral action is held to a higher standard than the unilateral price setting appearing in the cases on which the district court relied.
Finally, based on arguments both by the parties and in amicus briefs, the Ninth Circuit noted that expiring domain names may now represent a market distinct from other names, and remanded the case to the district court to make that determination. If deemed a separate market, the claims under Section 2 of the Sherman Act for attempted or actual monopolization based on predatory conduct should be allowed.
The plaintiff here must still prove the allegations. But at least it will get its day in the Northern District.
Posted by Rob Bodine at 11:59 PM | Comments (0)
June 19, 2009
Jammie Thomas file-sharing case: Virgin Records et al. win again.
So justice really is hard--even harsh. We've followed and written about this one for over two years: Virgin Records America, Inc. v. Thomas, 06-1497, D. Minn. 2006. Yesterday, the same result--and we think the right one--was obtained in the re-trial of the case against a sympathetic defendant. Jammie Thomas is single mother of modest means who was sued for downloading music in violation of copyright laws. Music industry plaintiffs focused on only twenty-four out of hundreds of likely infringements by Thomas.
Seven record companies claimed against her, alleging willful infringement, and exposing Thomas, then about 30, to big penalties. U.S. District Judge Michael Davis presided over the first trial in 2007; he ordered a new trial after deciding he had erred in jury instructions. We hope to write more later about the dispute--and what it means for hundreds just like it. In the meantime, there's no shortage of news coverage. See Associated Press:
Jury Rules against Minnesota Woman in Download Case

MINNEAPOLIS (AP)--A replay of the nation's only file-sharing case to go to trial has ended with the same result, finding a Minnesota woman to have violated music copyrights and ordering her to pay hefty damages to the recording industry.

A federal jury ruled Thursday that Jammie Thomas-Rasset willfully violated the copyrights on 24 songs, and awarded recording companies $1.92 million, or $80,000 per song.

Thomas-Rasset's second trial actually turned out worse for her. When a different federal jury heard her case in 2007, it hit Thomas-Rasset with a $222,000 judgment. [more]
Posted by JD Hull at 11:47 PM | Comments (0)
June 08, 2009
The Internet's Spine Problem: "Big Mouths. No Names".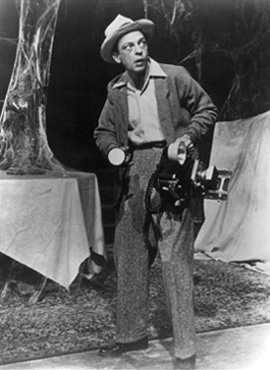 Mr. Chicken: He comments, and blogs, but doesn't use his real name. Some day he'll become a person, who'll put his real name behind his public thoughts. In the meantime, ignore him.
The marketplace of ideas is not well served by "no-name" writers and thinkers. And if you think about it, anonymous commenters have chosen to be in a lower caste. In a society where by law, or cultural folkways, we are not permitted to discriminate, here's your chance to break the rules for solid reasons. And do some good, too.

Exclude them. Insist on real names--or just block the comment. Exceptions to the requirement of identifying one's self in the blogosphere should be extremely rare.
The Problem: Nameless Bloggers and Commenters. "Hi, I'm Nothing. And No One. Here's what I really think? Very valuable. My opinions are very strong. Want to hear them?" No, sir, I really don't. Who with any character or intelligence would? So why do so many frequent and regular commenters--to this blog and others, in both North America and Europe, legal and non-legal--lack the courage and self-respect to use their real names?
And why do so many bloggers themselves put up with it? For example, see the very fine and enduring Above the Law. There, and at this blog (far less traffic, far fewer comments), the best comments seem to be by actual people who give their actual names. But there are too few of them.
Comments from identified humans are easier to swallow because they have more credibility. A reputation--of a real person, who has taken a risk--backs the comment.
1. At many blogs, the comments are routinely anonymous. Oddly, to me, they appear to be, and often claim to be, from males. "Men". Some no-name comments are wonderful. Some are funny; a few ABL comments are classics, and can be wickedly witty and biting. Some are dumb. Or absurd (that's okay). Some are cries for help. Some are based on horribly unfair innuendo and/or defamatory. Some are vicious.
2. I can be pretty mean and opinionated, too. Even vicious. Sometimes I get paid for that. But I'll sign my name to my ideas--and thereby to all my shortcomings.
3. People who have no spine: an industrial accident, maybe? A war injury? Tell me about that. WAC? is all ears, and we have a big heart.
4. So you don't give your real name. You're dressing it up--the condition of having no-sand--as a "privacy" protection? That it?
5. Are no-name commenters just Slaves and Peasants--leading lives of quiet desperation? Are they constantly in fear about losing their jobs? My humble opinion: they hate themselves, or have very little confidence in what they are thinking and saying. But under no circumstances are they worthy of your time--or even your thoughts.
6. I am fascinated by this. How did this all start? Our New Age digital spine deficiency. How can we end it? You know, become real people again. People with courage and character. All those old verities. How brave do you have to be in the blogosphere? Just a bit? Brave enough to use your own name?
7. Can we fine tune the Internet, and blogosphere? The Internet is still very new--and still very much an American phenom. Yanks built it, and will continue to control it, likely for decades. But play time is over. Can we now lead a little? We can make it more valuable, and more useful.
And more responsible and credible. We can make the Internet's dialogue more attractive to the entire world--respected by everyone as a fine and promising experiment in the trade, flow and use of great ideas.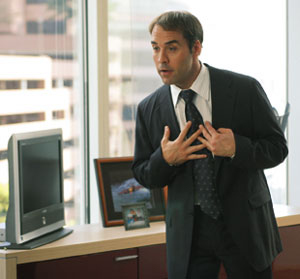 Ari Gold (likely based on one of the Emanuel brothers and played by Jeremey Piven): You might not like him--he's funny but abusive, dismissive and rude, right? But WAC? bets that the real Ari has the sand to use his own name on the Net. (HBO)
One Possible Solution? Well, WAC? is seriously considering a policy of "No Real Name, No Real Publish, Jack". A no-wankers policy. Set up safe and respected no-wank zones. No-wimp zones. "Spine-required" districts. How about just "no-wuss zones"? A little extreme? No, not really. The nameless-pundit problem is a serious and extreme impediment to the reliability, quality and future reputation of the Internet. In short, those folks are making us all look silly. They dumb down, and degrade, a fine project. And we're buying into it by letting them play along with us.
We can't, of course, legislate courage and accountability in the blogosphere, in legal or other communities. But self-respecting and serious bloggers everywhere--all around our New World in many different countries--can insist on maintaining their own sites as no-wuss zones. The marketplace of ideas is very rarely--if ever---well served by "no-name" writers and thinkers. They have nothing to lose by "lobbing in there" anything they feel like--and they are wasting your time, folks.
NWZs might (a) improve dialogues globally (some non-Anglo cultures don't "get" anonymity, or drive-by viciousness or pointless rudeness by fire-breathing no-names) (b) force better content in comments by making people think before they pushed "publish" or "send". They would make the blogosphere (c) more responsible, and a lot smarter all way around. In some cases, NWZs might even help some commenters (d) grow as humans, or grow up.
NWZs would also help (e) reduce the amount of "Ephemera". Insubstantial one-liners in the hands of people who aren't that witty or biting to begin with, or who just don't use words well, is often pathetic. Ephemera. It's something that practicing lawyers, and their business clients, not only strive to avoid, but justifiably look down on, and often even detest as a waste of precious time of life and work.
A Policy of Attraction. "NWZ" policies at enough blogs might have other good and productive effects. Lots of NWZs could (f) attract writers and thinkers not currently very active in the blogosphere to dive in and participate in it. Many talented and forthright people I talk to who are intrigued--and often very surprised--by the fact our firm has a blog, and I would ever write for such a "techie" device. They still believe the blogosphere is for: younger people, insular techies, digital circus barkers, dilettante journalists, pseudo-philosophers and, frankly, "lightweights" of the first order. Sorry but that is a fact; lots of people don't think blogging and other forms of social networking is noble or "cool". They are often (not always) laughing at you. I'd love it if the blogosphere were more attractive to them--they might participate
And a Tool of Retention. Lastly, but importantly, enough NWZs also (g) might encourage talented and well-meaning commenters and bloggers who "have had enough", and who are disillusioned, to stay in the blogosphere.
WAC?'s no-wuss zone will start--if it starts at all--very soon. The proposed rule we promulgate today: "No name. No comment. Screw you." Possible exception: (1) you have an established Internet "personality"; (2) we have met you in person; and (3) we know your real name, and mailing and office address (and know where to serve the summons or subpoena).* I realize that this test would close the doors to many commenters--some with interesting things to say--who regularly weigh in with WAC? But I see no reason to make exceptions.
Comments to this blog are generally fine--and often uplifting and educational. Not all of them. But we have still published 100% of them since August 1, 2005 when we started, even when my staff didn't want some of them published. We know that a few (maybe three) were from people who were fired from, or quit, my law firm, and who were very offended by simple work. But most were from the NYC and LA area--two of my favorite places. They have been from angry "hiders". Okay, they are cowards. A lot of the people who read this blog are, apparently, cowards. Wow. We said it. Also extreme. And also true.
One other new practice I'd like to see, and will adopt immediately myself--and for the other writers of this blog. It's a NW "personal" policy re: commenting on other people blogs which all of us could adopt. If someone enters into a thread on a name-less basis, do not respond to them. Ignore them. Unless circumstances for anonymity are both compelling (there will be a few isolated instances writers direly need a "protection") and readily understandable, you should feel free to treat the speaker--him, her, them or it--as simply "not there", and never worth engaging.
Comment Period to our WAC? proposed NWZ Rule: June 6 through June 12, 2009. But don't even think about it unless you sign your real name. Identify yourself. We'd all love to know who you really are.
Important Note: If your reason for your "no-name" comments is that you "don't want your employer to know", that won't cut it in WAC?'s world. A suggestion: either work harder and get promoted, or get a better job, one where you can be a person. Thanks to the incomparable Redford, for his inadvertent inspiration: "Big Mouths. No Names." And to the really tiny fearful people--mainly males, I'd wager--born without spines. This one's for you.
*Only two proper exceptions come to mind thus far: The talented and vile but funny GeekLawyer and the erudite Charon QC. WAC? can expose, embarrass and bring either to his/her/its patrician Southern England knees in a heartbeat, at any time. We know where they live. And, quite seriously, they are both first-rate people who care deeply about ideas, lawyering, the quality of the conversation in the blogosphere, and other humans. I've had Diet cokes with both of them, and may see them both again surprisingly soon--if it doesn't rain too heavily and Charon actually shows up at my new fave secret Mayfair hotel this time, and GL, of course, has finished his thrice-yearly 90-day rehab, or his monthly Lincoln Inn remedial morals-and-manners course, when I am next in London.
(Photo first above: from "The Ghost and Mr. Chicken", Universal Pictures, 1966)
Posted by JD Hull at 12:50 AM | Comments (6)
May 18, 2009
Trademarks: Drink like a Russian.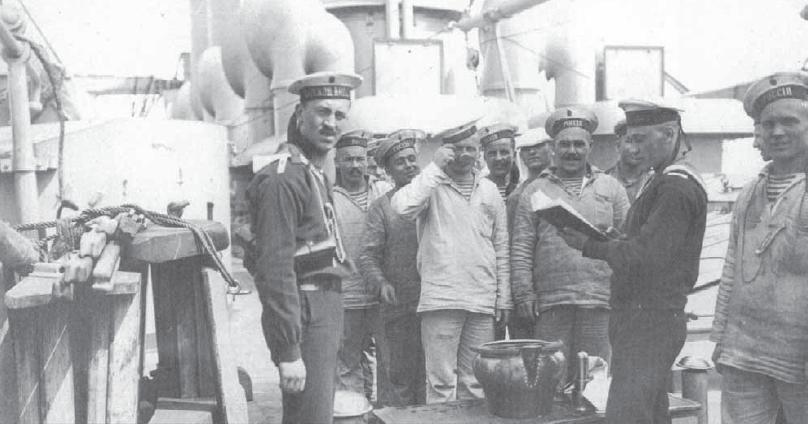 UPDATED: The right to know what befuddles you. The U.S. Court of Appeals for the Federal Circuit clarified the "materiality" prong of 15 U.S.C. § 1052(e)(3), a new subsection added to trademark statutory law by the NAFTA Implementation Act of 1993, which prohibits "geographically deceptively misdescriptive" trademarks (and service marks). In re: Spirits International, N.V., 2008-1369 (April 29, 2009) involved an application for Moskovskaya, which translates from Russian to English as "of or from Moscow," as a mark for a Russian vodka that is not from Moscow. Because the Trademark and Trial Appeal Board didn't apply the proper test--whether those capable of translating the term represented a "substantial portion of the intended audience"--the case was sent back to see if that proper subset of consumers would mistakenly assume the vodka was from Moscow and, for that reason, choose to purchase it.
Note: Seldom-confused Rob Bodine is a DC-based IP lawyer, world traveler, and philosopher. Rob recently became of counsel to Hull McGuire. He will be a frequent contributor to WAC? on issues of trade and service marks, IP licensing and, apparently, Vodka globally.
Posted by Rob Bodine at 11:59 PM | Comments (4)
May 15, 2009
Boron oxide is damn sexy.
Always describe your sex toys in great detail--no matter how embarrassing. The U.S. Court of Appeals for the Federal Circuit reversed a Florida district court finding of a valid patent on a sex toy. Ritchie v. Vast Resources, Inc., 2008-1528, -1529 (April 24, 2009). The court deemed the phrase, "appreciable amount," to be far too vague with respect to the amount of an oxide of boron present in the glass toy. In other words, the device was the result of ordinary experimentation on compositional structure one would expect from 'experts' in the area--and therefore obvious and unpatentable.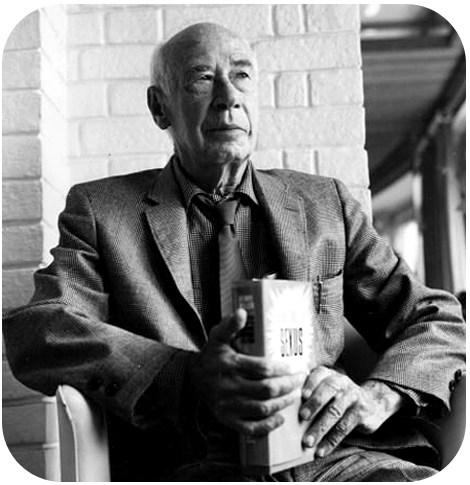 Henry Miller (1891-1980) toying with a new idea.
Posted by Rob Bodine at 11:59 PM | Comments (1)
February 23, 2009
IP Monitoring and Lobbying: Our Kind of Better Mousetrap.
In or out of DC, a lawyer in a "regulated-industry" practice is often a lobbyist in the broadest sense--you may not like the word, but get over it--if he or she monitors developments in Congress or the federal agencies, even occasionally, and is poised to react to them for clients. Many tax lawyers are a good example. If you aren't one, you may serve clients more effectively if on occasion you are one from time to time. Do check registration requirements to see if they apply to you; much of time, they won't, but don't guess.
It's okay to be "one". You don't need to lapse into stealing, womanizing or hanging around Kelly's Irish Times or The Monocle--although we do recommend The Monocle. At the Queen City's Patent Baristas in southern Ohio, see "Build a Better Mouse Trap" and this site, a new tracker of policy development and legislation in the area of patent reform. Patent Baristas:
The Better Mouse Trap Blog is supposed to track legislative and regulatory developments, highlight member company activity, and deliver filter-free pro-patent reform messages to interested audiences, which seems like an oxymoron. While they have an agenda, we're certain people will take away what they want.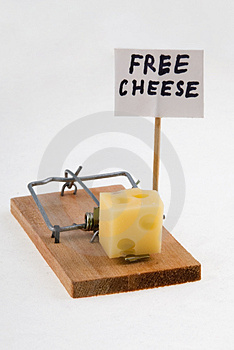 The BMT Blog is free, too.
Posted by Holden Oliver (Kitzbühel Desk) at 02:27 PM | Comments (0)
January 30, 2009
The Midwest: Toughen up, bundle up, tap your brakes.
Is that Exit 44A, or a new footpath to Springfield? You live too long in Southern California, you get too soft; too much time in New York City, you get too tough. A famous Indianapolis-born writer--the brand of eccentric you get only from America's Heartland--once said that.
This week: Detroit, and then Columbus and Dayton for driving. The weather gets worse at every venue. On an IP mission here, and can't figure out the heating system in the rental car. You get annoyed that the car's heat is not working, then you realize that's all the heat there is. Been a long time since you worried about your windshield wiper fluid cache. Speaking of icy southern Ohio, IP missions and frozen markets, Cincinnati's always-excellent Patent Baristas has this one from earlier in the week: "Patent Law: Global Economic Slowdown Edition".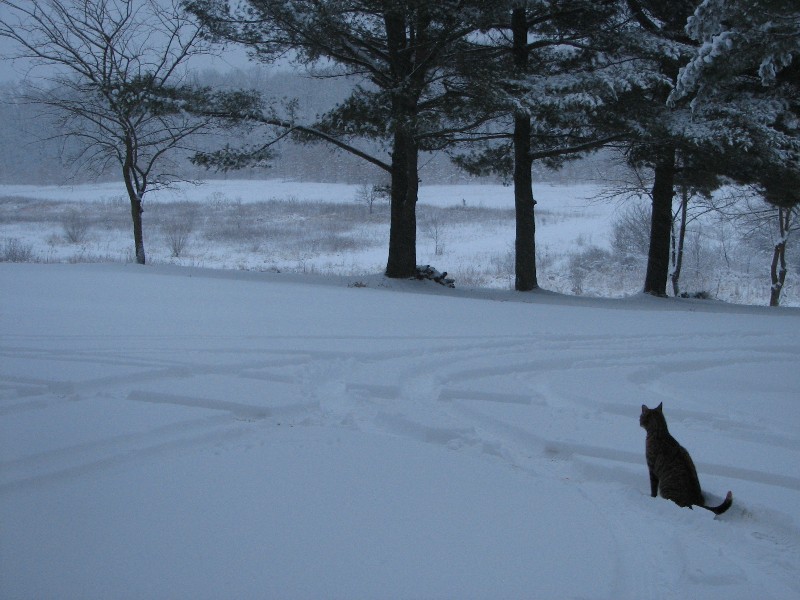 Hull McGuire's recent cut-back on travel expenses was offset by significant upgrades in its Pittsburgh staff. At a rest stop, a new hire surveys a snowy Ohio field. (Photo: Chicago Tribune)
Posted by JD Hull at 11:59 PM | Comments (0)
December 26, 2008
Don't know much about tech.
But we know people who do know. Except for IP problems my firm solves for clients--i.e., devise, secure and enforce marks, copyrights, and trade secrets, and licensing issues--we don't do "tech" tech. We are working lawyers. Personally, I'm still mystified by the workings of a ball point pen, don't know how to set up a blog, and would rather be asked a question about almost anything than about blogging platforms. But we increasingly get questions about "how to set up a blog". They are flattering. And we haven't a clue.
Here is our new model answer, based on our late-coming conclusions that (a) blogs by lawyers and other service providers are here to stay and (b) the weblog phenomenon can really help to turn clients and customers into the main event:
Trial lawyer-turned-blogging proponent (and respected blogger to boot) Kevin O'Keefe at LexBlog, Inc. is, well, The Man. He builds blogs for lawyers. I've followed his work for three years now, viewed a lot of it (and so likely have you), and made a point to meet with Kevin and his talented associate Rob La Gatta when I was briefly in Seattle last summer. If we ever re-devise WAC?--for now we like its simplicity and, besides, we just figured out last week how it works--we will do it through Kevin and LexBlog. We promise.
Note also that WAC? does not "do" ads, either. We write in spurts while working when inspired by law or life (which is apparently a lot). And if Kevin had asked us to do this post, we would have told our fellow Midwesterner to take a flying spastic leap into Elliot Bay. These guys do great work for leading practicing lawyers. Hire them.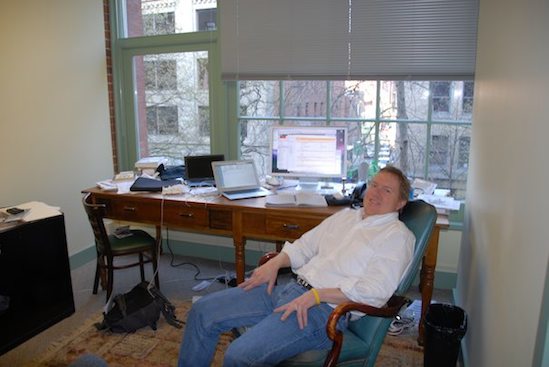 LexBlog's Kevin O'Keefe: Don't worry--more industrious than he looks.
Posted by JD Hull at 12:07 PM | Comments (2)
December 23, 2008
Festival of the Lanham Act
It's also known as The Trademark Act of 1946, as amended (15 U.S.C. §§ 1051-1127). But most of us call it the Lanham Act, popularly named after Texas U.S. Representative Fritz Lanham, who served from 1919 to 1947. The son of a Texas governor, Lanham was an amateur magician, a writer of two musical comedies, and even toured with a stage company before serving in Congress. Blawg Review, this week, #191, is hosted by Likelihood of Confusion, named after the operative language giving much of the Act its real play, and it's a first-rate job (trust us) by New York-based Ron Coleman, a leading IP lawyer-blogger. WAC? loves the Lanham Act, especially section 43(a) because of its remarkable versatility in the hands of the right lawyer:
§ 1125. False designations of origin, false descriptions, and dilution forbidden

(a) Civil action

(1) Any person who, on or in connection with any goods or services, or any container for goods, uses in commerce any word, term, name, symbol, or device, or any combination thereof, or any false designation of origin, false or misleading description of fact, or false or misleading representation of fact, which—

(A) is likely to cause confusion, or to cause mistake, or to deceive as to the affiliation, connection, or association of such person with another person, or as to the origin, sponsorship, or approval of his or her goods, services, or commercial activities by another person, or

(B) in commercial advertising or promotion, misrepresents the nature, characteristics, qualities, or geographic origin of his or her or another person's goods, services, or commercial activities,

shall be liable in a civil action by any person who believes that he or she is or is likely to be damaged by such act.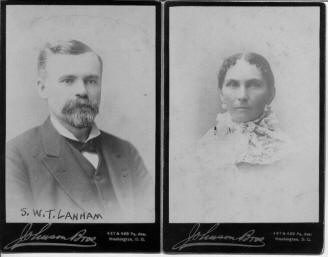 Fritz Lanham's parents, the Governor and Mrs. Lanham (and because we couldn't find a photo of Fritz).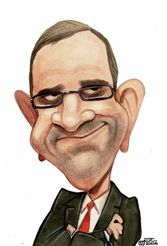 Ron Coleman, more or less (we have no photo of his parents).
Posted by JD Hull at 05:48 PM | Comments (2)
September 29, 2008
LinkedIn and Xing as "Facebook for Suits."
This week's The Economist: there are now 35 million members between LinkedIn and Xing. WAC? and some HMPC lawyers were early joiners. Our reasons were not compelling. They were: "Well, why not?"; as courtesy to those who asked us to link to them; it didn't take much time to join; and no public profile was required. We're still impressed with the overall set-up--but we still don't quite get it. Like most firms that solve problems for money, we already have a network of fine business lawyers, consultants, mover-shakers, influential people and other aggressive humans and their shops to help large and publicly-traded clients in Europe, the Americas and Asia; we'd like to use these kind of sites to supplement it. So:
1. What do we do now?
2. How do "facebooks for suits" help clients?
3. What about quality control?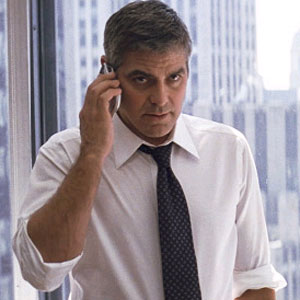 "Justin, thanks for the recommendation on LinkedIn. Do I know you?"
(Photo: Warner Bros.)
Posted by JD Hull at 03:09 PM | Comments (4)
September 23, 2008
New Senate bill targets global IP theft.
See Patent Baristas, by Cincinnati-based Stephen Albainy-Jenei, on the International IP Protection and Enforcement Act of 2008 (S. 3464).
Posted by JD Hull at 11:59 PM | Comments (0)
September 18, 2008
Trademarks: Dan Harris in Seattle and China
"Trademark Protection In The Global Marketplace" is at China Law Blog. His firm is the Seattle-based Harris & Moure.
Posted by JD Hull at 11:59 PM | Comments (0)
September 16, 2008
"LawBlog 2008 A Smash In London"
You think Lehman Bros. Holdings is big news? One source said of last night's solicitor-barrister-IP-bloggers' meet-up in London: "Like the Hells Angels Memorial Day Picnic in 1968". Several "institutionalisations" reported. Read Scott Greenfield at WAC?'s new NYC global affairs desk for this special report at Simple Drinking.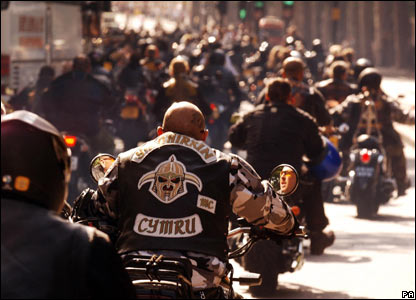 Welsh lawyers headed for LawBlog yesterday morning.
Posted by Holden Oliver (Kitzbühel Desk) at 11:59 PM | Comments (0)
September 15, 2008
LawBlog 2008: Tonight, London, The Harp, 6:00 PM.
Finally, the big day. The 2nd annual Brit blogger/IP summit and Extreme Word-Slurring WankFest is at 48 Chandos Place at 6 PM. See GeekLawyer's post. Midnight Antler Dance: Ms. Ruthie as Grand Wazoo; newly-married GL as Lizard King. Special guest: Albion's Hunter Thompson, Charon QC. Most Yanks welcome, mostly.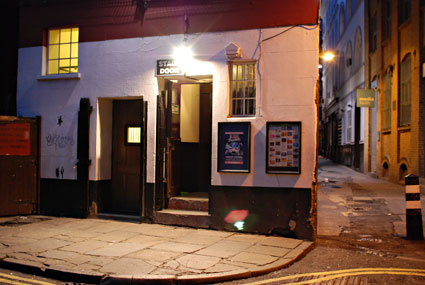 "...saw Lon Chaney walkin' with the Queen..."
Posted by Holden Oliver (Kitzbühel Desk) at 11:59 PM | Comments (4)
September 10, 2008
Blawg Review sobers up, gets literate.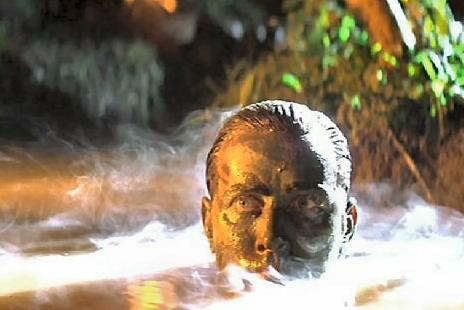 Ed. of Blawg Review, last known photo, Cambodia, circa 1968.
We've been traveling and saving clients, Kent maids in distress, and The World. We are behind on our Blawg Reviews--but we always catch up with the best thing that's happened to law blogs and the mainly idle people who love to read them. Each week at Blawg Review, a new host, eager to please and guided by the above Ed., works all weekend like a rat in heat to write a compelling thematic review of the past week's best articles. BR appears on Monday morning.
This week, Blawg Review, hosted by Hanna Hasl-Kelchner of legalliteracy.com, honors International Literacy Day, which was Monday, the 8th, and a beacon to 98.5% of the insurance defense bar, various "McLaw" tribes, and other law cattle in the USA. See Hanna's #176. Last week, Jamie Spencer of Austin DWI Lawyer hosted #175 with posts including the WB-Bollywood fight over Harry Potter, and Jordan Furlong's fine piece on law as automated and dumbed down in "The Rise of Good Enough". More McLaw. Cerebral types can read about the IRS' refusal to recognize Antarctica as a foreign country, so that U.S. salaries earned there are domestic, and therefore taxable. That's mighty cold, Kevin Underhill. Dang.
Posted by Holden Oliver (Kitzbühel Desk) at 11:59 PM | Comments (0)
August 15, 2008
What About Paris Hilton?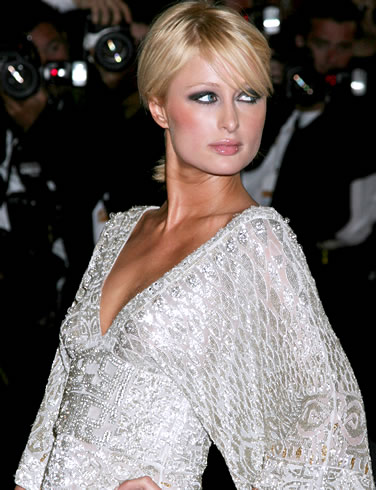 See "3.5 Million Viewers in 22 Hours" at Mark Del Bianco's Trying to Find the Sun.
Posted by Holden Oliver (Kitzbühel Desk) at 11:48 PM | Comments (1)
July 22, 2008
The Business of Blogging
San Diego North Chamber of Commerce
Tuesday, July 22, 2008, 7:30--9:00 a.m.
"The Business of Blogging" is the first of a number of workshops hosted by the San Diego North Chamber of Commerce to demonstrate how technology can boost business. WAC? was one of three speakers who addressed how to (1) make a blog successful (2) to help make a business improve. Below (past disgruntled blog-dogs) is the handout we used during the presentation.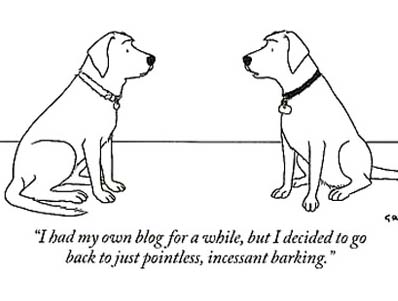 Dan Hull, Rancho Bernardo, California USA
What About Clients?
• 100 Most Informative Blogs in the World (No. 60), Carnegie Mellon (Nov. 2007)
• 2007 Best Business Blog, American Bar Association (Jan. 2008)
A. Stats (from Technorati.com)
1. About 70 million blogs worldwide
2. About 120,000 created each day (1.4 new blogs every second)
3. Japanese is the #1 blogging language; English is second.
B. 5 Rules
1. Write to match business goals.
2. Only the "right" people at your shop should blog (i.e., grownups who can write).
3. Do short posts (with compelling titles).
4. Post regularly.
5. Be provocative, and brave, ya' big wimp.
C. Seven Great Blogs
1. News/Commentary. InstaPundit, Glenn Reynolds, Knoxville
2. Personal. Minor Wisdom, Ray Ward, New Orleans
3. Business. Blog Maverick, Mark Cuban, Dallas
4. Arts. Paris Parfait, Tara Bradford, Paris
5. Travel. My Marrakesh, Maryam, Morrocco
6. Business. Groovy Like a Movie, Brent Altomare, San Diego
7. Business/Law. Real Lawyers Have Blogs, Kevin O'Keefe, Seattle
D. Resources
1. Technorati: www.technorati.com
2. AllTop: www.alltop.com (Guy Kawasaki)
3. ProBlogger: www.problogger.net
4. www.blogsearch.google.com
E. Blog platforms
1. Movable Type
2. TypePad
3. WordPress
4. Blogger.com
5. Tripod
6. SquareSpace
See the full PDF version of Dan's handout here.
Posted by Brooke Powell at 12:00 AM | Comments (0)
July 11, 2008
Virgin's tough new IP piracy strategy.
From "Stop Filesharing Or We'll Smack Your Bottom" at Ruthie's Law:
Ruthie was also hugely amused to hear four students who had received letters [from Virgin Media] being interviewed, and who were disgusted not to receive the letter but to be accused of downloading Amy Winehouse.....When will record companies start to understand that they may have to go without bubbly at the next few shareholders meetings until they can devise some alternative means of extracting cash from the music loving public?

Posted by JD Hull at 11:59 PM | Comments (0)
May 27, 2008
Veni, Vidi, Venti
Stephen Albainy-Jenei at Patent Baristas is hosting this week's Blawg Review #161 in honor of "those who have fought and died for our freedoms." We think BR #161 is among the most comprehensive, thoughtful and quality Blawg Reviews presented this year.
Posted by Brooke Powell at 11:59 PM | Comments (0)
May 14, 2008
Patent reform in in the US--and business-method patents.
The Economist: America's Patent System: Methods and Madness. "The federal court charged with hearing patent appeals has hinted that it may use a case [Bilski, argued at the U.S. Court of Appeals for the Federal Circuit in DC last Thursday with 200 people present] to cut back the scope of patent protection for business methods." [more]
Posted by JD Hull at 11:59 PM | Comments (0)
May 02, 2008
The decline of the American newspaper?
More on good things to read. London-based The Economist doesn't always love Yanks. But these men and women are clever and often hilarious. They write well enough to make Newsweek and Time seem like that 3rd grade paper about your new dog Sparky. See "On the Brink--Some of America's most venerable newspapers face extinction, unless they evolve".
Posted by Holden Oliver (Kitzbühel Desk) at 06:19 PM | Comments (0)
May 01, 2008
The Blog Thing--finding good ones.
See at Anne Reed's Deliberations her post "Finding Good Blogs". And for non-U.S. legal blogs, just scroll down the left-hand side of WAC? You'll find them sorted by nations and jurisdictions. We currently have a total of 222.
Posted by JD Hull at 11:59 PM | Comments (0)
April 27, 2008
$200 million in punitives cut from award against Genentech.
The California Supreme Court: No punitive damages can be awarded for a breach of contract claim absent a fiduciary relationship between the parties. But the court still awards to City of Hope National Medical Center $300 million in gene-splicing technology royalties in 1976 contract dispute. See San Francisco Chronicle and Law.com.
Posted by JD Hull at 11:29 PM | Comments (0)
April 15, 2008
By Steve Matthews at Stem's Law Firm Web Strategy blog. Matthews is also a member of the respected Canadian legal blogging co-op, Slaw.
Posted by Holden Oliver (Kitzbühel Desk) at 11:59 PM | Comments (0)
April 12, 2008
You'll get no argument from WAC?
The "social" side of the blogosphere. Whether it's linking to other blogs, or actually talking by phone or in person to other blogging humans, What About Clients? thinks that the better overtures, productivity and just plain fun of being alive often get lost in our brave new cyber-world. So we applaud and support that old-fashioned stuff wherever we see it. At Kevin O'Keefe's Real Lawyers Have Blogs, read "American law bloggers could stand to be more social" based on an interview with Canada's Steve Matthews of Stem Legal. And then get busy forming a relationship.
Posted by JD Hull at 12:33 AM | Comments (1)
April 07, 2008
Dweeb fatigue?
NYT: "In Web World of 24/7 Stress, Writers Blog Till They Drop".
Posted by Holden Oliver (Kitzbühel Desk) at 12:15 AM | Comments (0)
March 27, 2008
Wal-Mart trade dress: satire T-shirts OK.
Atlanta Journal-Constitution (3/25): "A Conyers man may continue criticizing Wal-Mart with parodies on T-shirts that compare the retail giant to the Holocaust and al-Qaida terrorists, a federal judge has ruled." Offending CafePress Ts: "I [heart] Wal-ocaust" and "Wal-Qaeda, The Dime Store From Hell."
Posted by Holden Oliver (Kitzbühel Desk) at 10:08 AM | Comments (0)
March 26, 2008
TechnoLawyer This: Blawg Review #152
"Late--but never lame", former and thankfully now dead FBI Director J. Edgar Hoover always remarked about a quarter horse at Del Mar he and his special friend Clyde Tolson (Johnny and Clyde, Truman Capote once called the pair) used to bet on religiously. And so the slightly late but totally studly and stylish blog of Neil Squillante of the acclaimed TechnoLawyer hosts Blawg Review #152. Last summer TechnoLawyer published BlawgWorld 2007, a first-rate, spiffy and easy-to-use compendium of the best legal weblogs, which TL has continued to update.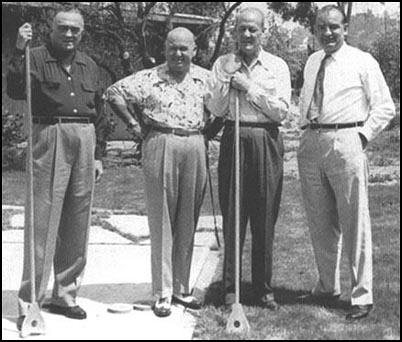 Real men read Blawg Review #152.

Posted by Holden Oliver (Kitzbühel Desk) at 12:12 AM | Comments (0)
March 18, 2008
IP Wars: Defamation suit by lawyers against Troll Tracker
Get all the dope at Cincinnati-based Patent Baristas in this post and the related links.
Posted by Holden Oliver (Kitzbühel Desk) at 09:30 AM | Comments (0)
March 11, 2008
The economic downturn and corporate boutiques.
NEW YORK (Portfolio Media, March 5, 2008)--Faced with the need to cut legal fee costs, in-house corporate counsel may avoid larger firms in favor of more cost-efficient alternatives, such as smaller firms, according to a new study commissioned by international law firm Eversheds LLP. [more]
Seattle-based business lawyer Dan Harris, at the well-regarded China Law Blog, forwarded us the above piece at IP Law360 called "Study: Cost-Cutting May Boost Smaller Law Firms". For WAC?, the real point is that for years law firms between 250 and 3000+ lawyers have been losing clients to smaller corporate law firms with BigTalent, even to those boutiques with comparable or higher rates, anyway. True, smart and secure GCs often perceive that they get better and faster lawyering and service at smaller shops. And, while it "helps", you don't need a downturn in the markets served by large law firms to make more inroads into their business. Here's another reason. With a few notable exceptions--and as we've written before--in the last 15 years many law firms now between 250 and 3000+ lawyers sacrificed lawyer quality and dramatically diluted their "gene pools" in order to grow and get big in the U.S. and around the world in the first place--especially large firms with offices in second-tier cities. We see it every day in our practice--partners and senior lawyers at "large" firms, many lateral acquisitions, who would have trouble getting steady work as street people in cities like London, New York, LA, Chicago and DC. There are now two distinct classes of talent at larger firms. (Which will GCs get stuck with at those shops?) Not kind to say--but it's sadly true.

Posted by JD Hull at 11:59 PM | Comments (0)
March 05, 2008
EBay patent suit finally settled.
From Canada's LawDay:
WASHINGTON – EBay Inc. and MercExchange LLC have settled a patent lawsuit that ended a long running legal battle, which prompted a landmark U.S. Supreme Court ruling.

The legal fight, which began in 2001, resulted in a US Supreme Court ruling in 2006 that weakened courts' power to issue injunctions to bar firms from using infringing technology. [more]
Posted by Holden Oliver (Kitzbühel Desk) at 11:59 PM | Comments (0)
February 28, 2008
Brussels to Microsoft: $1.3 billion.
From Canada's Law Day: The European Union fines Microsoft for delayed compliance with 2004 antitrust order.
Posted by Holden Oliver (Kitzbühel Desk) at 11:58 PM | Comments (0)
February 11, 2008
Clients "want an attorney who blogs"?
We picked up this post from this week's fine Blawg Review #146: "Why Every Client Should Want an Attorney Who Blawgs" at Ohio Practical Business Law Counsel. This is well-written and well worth your time. However, we continue to think that most clients worth having--and certainly busy in-house counsel--have no time to read blogs, think about blogs or to blog themselves. And real clients want their real lawyers working their asses off solving problems--not blogging. Blogger-professionals need to get over themselves. A client's knowledge that you are blogging regularly is about as helpful--or harmful--as knowing that you go to the track a couple of times a week with your drunken philandering stoner high school friend Ernie from Glen Burnie. Colorful and interesting--but so what? And with the wrong client, it could even hurt. Moreover, blogging still has a geeky connotation with the over-45 crowd who control much of the work law firms get. Clients could care less if you blog and might even resent it. Still, read Teri Rasmussen's post for a counter-intuitive counter-view. We of course may be wrong--but we are not about to trumpet the fact to our best clients that "hey, we be blogging". They don't care--and we should not expect them to care.
Work first. Blog later. And keep it to yourself.
Posted by Holden Oliver (Kitzbühel Desk) at 01:35 PM | Comments (7)
January 05, 2008
Legal London: O Rare GeekLawyer.
American wank-fest, eh? GeekLawyer's podcasts are always worth hearing. Around Christmas, lamenting a lull in Brit lawyer blogging, and likely in his cups, the genius barrister noted, among other things:
"The UK blogosphere is dynamic--and it's interesting. The Yanks' [blogs] are full of boring old farts, wanking on all about their professional careers....academic debates about this that and the other....frankly, the UK blogosphere is comprised of characters."
Posted by Holden Oliver (Kitzbühel Desk) at 11:59 PM | Comments (0)
December 12, 2007
The Oscars for Legal Tech
See the results reported by Robert Ambrogi at Legal Blog Watch or by Monica Bay at The Common Scold. The IT Director of the Year is John Sroka of Philadelphia-based Duane Morris. More honorees.
Posted by JD Hull at 11:59 PM | Comments (0)
December 10, 2007
Yanks in Wonderland: Your IP in China
There is still only one real solution to protecting your trademarks in China: register your trademark as soon as possible. --CLB
And do it first. See at China Law Blog Dan Harris's post "The Technical Side Of China Trademark Law: Forget You Ever Read This". And see one of our favorite CLB pieces: "China Trademarks--Do You Feel Lucky? Do You?". Well, do you, punk?
Posted by JD Hull at 10:33 AM | Comments (0)
November 05, 2007
Dites-le en anglais, s'il vous plait?
Two blogs on France in English: French-Law.net, "French Law in English", by Nicolas Jondet, currently in Edinburgh; and French Politics by Arthur Goldhammer, at Harvard's Center for European Studies.
More out there?
Posted by Holden Oliver (Kitzbühel Desk) at 11:59 PM | Comments (0)
October 18, 2007
Got corporate tax lawyers?
Hull McGuire has four such creatures. If your firm does, tell them to visit Paul Caron's TaxProfBlog. Established, well-travelled and easy to read, TPB daily covers tax and related business news in a format even non-tax professionals like. WSJ calls it a "must-read blog". See yesterday's "Law Firm Files First $1 Billion Tax Whistleblower Submission with IRS".
Posted by JD Hull at 11:11 PM | Comments (0)
September 22, 2007
It's One Web Day--and big day for all you druids in Pittsburgh.
OneWebDay is today and its mission is to "create, maintain, advance and promote a global day to celebrate online life." Each year on or around September 22 is also the autumnal equinox, which has meanings in science, religion and culture. It's also known as Alban
Elfed, Cornucopia, Feast of Avalon, Festival of Dionysus, Harvest Home, Mabon, Night of the Hunter, Second Harvest Festival, Wine Harvest, Witch's Thanksgiving, the first day of autumn, and about 2.5 weeks after the Hell's Angels Labor Day Picnic. It's not just a day for pagans, druids and your odd Uncle Fergus in Albany--but we mention such observances as these folks seem to be coming back via The Web.
Posted by Holden Oliver (Kitzbühel Desk) at 02:47 PM | Comments (0)
August 30, 2007
Happy Birthday, Minor Wisdom.
Three years ago New Orleans-based Ray Ward, our favorite lawyer-as-human, Renaissance Man, and guardian of the King's English, started his fine Minor Wisdom. "Please don't tell my mother/I'm a saloon and a moonshine lover." --L. Nyro
Posted by JD Hull at 10:37 PM | Comments (0)
August 17, 2007
Skype users hit with outage
See here, from today's San Francisco Chronicle.
Posted by Tom Welshonce at 09:32 AM | Comments (0)
August 02, 2007
Most wired American counties are...
The maddeningly-entitled but excellent beSpacific noted last week that the Center for Digital Government announced the below winners for digital innovation in county government. The DC area did especially well:
1st: Montgomery County, Maryland
2nd: Orange County, Florida (tie)
2nd: Anne Arundel County, Maryland (tie)
3rd: Fulton County, Georgia
4th: Fairfax County, Virginia
5th: Snohomish County, Washington
6th: Oakland County, Michigan
7th: Sacramento County, California
8th: Westchester County, New York (tie)
8th: Tulsa County, Oklahoma (tie)
9th: San Diego County, California
10th: Wake County, North Carolina
Posted by JD Hull at 12:00 AM | Comments (0)
August 01, 2007
Happy 2nd Birthday, WAC?
Our first post was two years ago today.
We still think that (1) client and customer service is deficient everywhere, but that lawyers seem to have more trouble executing than others, (2) many of you in smaller firms (under 150 lawyers) are bottom-feeding and bored, and should get off your knees and hunt bigger and more interesting game, and (3) America is just one of many playing fields in the great global game; we are not alone, and your clients already know it.
Finally, we have no idea whether or not blogging is important. We just like it. It's an escape, and turned out to be a great way to meet girls in Europe, Asia and Latin America.
Posted by Holden Oliver (Kitzbühel Desk) at 12:00 AM | Comments (0)
July 31, 2007
David Lat, the AUSA turned incredibly popular uber-blogger--and a guy who's possibly lived in more American cities (five that we know of so far) than D.C. lawyer turned vagabond WAC?--hosts this week's Blawg Review at Above the Law. This week's theme is complaining: "Indeed, many attorneys are better at complaining than they are at doing their jobs." Quite right, and it shows.
Posted by Tom Welshonce at 11:59 PM | Comments (0)
Blogs changing our profession?
See Bill Gratsch's post at Blawg's Blog, "Blogs, Law School Rankings, and the Race to the Bottom", discussing and linking to an article with the same title by Jay Brown of the University of Denver's law school.
Posted by Holden Oliver (Kitzbühel Desk) at 08:59 PM | Comments (0)
July 30, 2007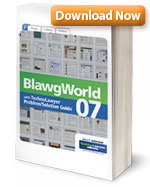 Ladies and Gents of the Blawgosphere: WAC? is extremely happy to join in on announcing today's release of BlawgWorld 2007. For those of you new to BlawgWorld, TechnoLawyer/Peerviews Inc. have put together 77 exemplary posts and essays by 77 blawgers into one e-book. WAC? is honored to be included in this incredible group of blawgers.
Last year's edition of BlawgWorld was downloaded 45,000+ times. This year's edition, which also includes the 2007 TechnoLawyer Problem/Solution Guide, will certainly surpass that.
The best part: you can download BlawgWorld 2007 for no charge at this link. Make sure you do that. This is a wonderful e-book you cannot afford to miss.
Posted by JD Hull at 11:58 PM | Comments (0)
July 25, 2007
Chris Abraham: "Blogosphere is a marathon, not a sprint."
From time to time we at Hull McGuire and WAC?--having no real agenda except to do interesting legal work for the best clients all over the world and get real rich doing it--have asked: "Is blogging really important?" And: "Does blogging 'work'?"
Importantly, we also have wondered: "Why is Keith Richards still alive?" and "Why does the Moon follow us when we drive?". Ever thought about that?
Anyway, getting back to blogging and blawging, DC-based blogging
pioneer Chris Abraham is WAC?'s friend, mentor, uber-advisor, and a serious Renaissance man. He and a wise telecom lawyer named Del Bianco got us to start WAC? two years ago. So we read Chris's blog more often than he may realize.
Chris is also not a lawyer, and therefore frequently makes sense. At his site Because the Medium is the Message, a recent post asks "Is Blogging Starting to Fade?". See his answer. Blawging pioneer-proponent and trial lawyer Kevin O'Keefe, who we also admire, should like this one.
Posted by Holden Oliver (Kitzbühel Desk) at 01:08 PM | Comments (0)
May 07, 2007
Professor Kingsfield Returns To Blawg Review
Young man, here's a quarter; call your mother. Tell her you definitely have decided not to become a lawyer.
Law school is over for most of us--and over for many American law students, if only for a few months, as another semester draws to a close. But legal life is difficult, and even cruel. Just as we all begin to recover from his ego-deflating questioning in October at Blawg Review #80, Professor Kingsfield is back, and he is this week's host at Blawg Review #107.
Posted by Holden Oliver (Kitzbühel Desk) at 11:59 PM | Comments (0)
April 24, 2007
Elefant and Levin on the Virginia Tech tragedy
Blogging is still young. WAC? has made no secret of the fact that we think the jury is out on "whether blogs matter". We don't know or care. We do like tossing out ideas that have worked for us or we think merit exploration. Each of us doing business, lawyering or just sitting on a beach is a player of some rank in our bold, demented, sad, dangerous, exciting and wonderful new world--whether or not we have a blog, read a blog or know what a blog is. Yet here are two posts on a recent American tragedy which, by themselves, and for different reasons, do make blogs and blogging worth it. DC-based Carolyn Elefant wrote Virginia Tech Tragedy and the Law at her Law.com Legal Blog Watch column. And Boston's Diane Levin has offered Why I will not be observing One Day Blog Silence at her Online Guide To Mediation.
Posted by JD Hull at 03:26 PM | Comments (0)
March 11, 2007
Charon QC - Rest in Peace.
My friend Charon QC has died. No flowers. CQC was nihilist. He'll be missed, mainly.
Posted by JD Hull at 12:36 AM | Comments (0)
March 10, 2007
Michael Fitzgibbons: Of Mice, Men and CEOs Blogging
At Canadian lawyer Michael Fitzgibbon's Thoughts From A Management Lawyer, see "CEO Blogging - The Risks and Rewards".
Posted by JD Hull at 11:00 PM | Comments (0)
March 07, 2007
O'Keefe: BigLaw Blogging Is Where It Should Be.
Here's a good piece from Seattle's Kevin O'Keefe at Real Lawyers Have Blogs: "AmLaw 200 law firm blog growth in line with law firm blog growth".
Posted by JD Hull at 05:10 AM | Comments (0)
March 06, 2007
Not Too Many Larger Law Firms Blogging.
That finding is reported here in Carolyn Elefant's Legal Blog Watch piece. My take: clients who hire larger law firms (1) aren't that likely to read blogs to begin with; and (2) the few GCs who do read blogs aren't hiring law firms because of their blogs.
And why should they? Blogs are an important marketing supplement--similar to a website or Martindale-Hubbell--but are not likely to be the basis of a decision by an in-house lawyer for hiring a firm to do high-end or high pressure work. That may change--but that is the situation right now. In the meantime, legal weblogs are a wonderful new form of expression, a way for some smaller firms to market, and an important laboratory and forum for new ideas: both in law and in the business of law.
Posted by JD Hull at 08:44 PM | Comments (0)
February 16, 2007
The Times on Charon QC
The Times, the UK's national newspaper since 1785, has done a succinct and glowing review of British blawger and pundit Charon QC. "Compelling" and "admirable", The Times says.
Well done, Mike. Riojas are on WAC?
Posted by JD Hull at 07:49 AM | Comments (0)
January 19, 2007
Are blawgs that big a deal?
Nearly Legal in UK asks the question. See the comments by some of England's leading blawgers.
Posted by JD Hull at 05:40 PM | Comments (0)
December 07, 2006
Intriguing Google Search of the Month.
This morning we found "attorney strategy meetings are useless", at WAC?'s Site Meter, originating from one of our favorite NYC IP firms at 12:20:53 AM Thursday for 2:17 minutes. An associate's cry for help?
Posted by JD Hull at 08:37 PM | Comments (0)
November 27, 2006
Mix extroversion and blogs for fun and profit.
Please go un-geek yourself, and begin by reading this one, by Diane Levin at Online Guide to Mediation. It's called "Get the connection: building your network through blogs". Diane, always upbeat, outgoing and intelligent at once, notes that blogging is "not a solitary activity" and instead is "joyfully, boldly public". If you read this and other posts by Diane, you'll know that extroversion and blogging can be mixed. I will chime in and emphasize this: folks, if you are going to do this blog thing, please pick up the phone, talk to people, travel, and meet with people in the flesh, too. (Which bloggers are doing increasingly but, in my view, not enough--why confine yourself to "e-mail vibe" relationships?) There is no substitute for these human activities in building a life or a business.
Posted by JD Hull at 12:59 AM | Comments (0)
November 25, 2006
Music for Young Lawyers: "Another Billable Christmas"
Heads up, associate lawyers, but also partners because you have more money. First, turn your speakers up. Just keep your meters running, Bluebooks out, and billable hours high (to hit 2350 by December 31, if you're on the wimpy side). Then, to get you in the mood for the holiday season, and to help you work with a song in your stomach, see New York lawyer Lawrence Savell's "Merry Lexmas From The Lawtunes"! Larry gives you a great sampler at his Lawtunes.com site, but you'll want to purchase the full "Lexmas" CD and other CDs for your very own.
Maybe buy some for your Mom, and high school friends, who won't be seeing you that much this Christmas anyway. My favorite could be "Santa And I Are Gonna Pull An All-Nighter On Christmas", or maybe "All I Want for Christmas Is A Stomach Lining" - not sure yet. Oh yeah, Larry, the composer and creator, told me in an e-mail that that's him singing on these. Even if Larry weren't a friend of my friend Patrick Lamb, I'd hire the guy. He's got Moxie, Madness and The Spirit. And he knows how to treat associates. Now get back to work.

Posted by JD Hull at 11:30 PM | Comments (0)
November 23, 2006
A New Blawg.Org
Blawg, Bill Gratsch's clearinghouse for legal weblogs, is about to enter its 5th year. Blawg just acquired a new format and look. In addition to past features, there's an even better organization of blogs by category, including World Blawgs. Blawg now even has its own blog, Blawg Blog.
Posted by JD Hull at 03:59 AM | Comments (0)
Blawgosphere: "A Generous Place".
If like me you are relatively new to blogging, or even if you consider yourself to be an old hand, please see "Blawgspace is a Generous Place (2006)" at DennisKennedy.com. It revisits a 2003 Dennis Kennedy post. Consider it part of the "legislative history" of blawging which too many of us know too little about. Note the mention of the "First Ones."
Posted by JD Hull at 12:25 AM | Comments (0)
November 16, 2006
Del Bianco, the Blog.
My trip tomorrow back to old haunts and new projects in DC reminds me that my friend and Washington, D.C. colleague Mark Del Bianco, a telecom lawyer and consultant with a golden resume, has a very fine blog, BroadbandLaw.info. See "Dubai's Brick Wall for VOIP".
Posted by JD Hull at 11:59 PM | Comments (0)
November 11, 2006
KFB sounds off on mid-term elections, tax reform, Executive Branch retirement age.
The Kid From Brooklyn in his November 10 video.
Posted by JD Hull at 11:59 PM | Comments (0)
October 19, 2006
American Law Prof Blogs: Who's got the juice?
The top 30 are here, courtesy of UC Law's Paul Caron at his respected Tax Prof Blog. Caron collects some of the best law sites published.
Posted by JD Hull at 11:59 PM | Comments (0)
October 18, 2006
Amendments to Trademark Dilution Act becomes law.
On October 8, President Bush signed into law H.R. 683, the Trademark Dilution Revision Act of 2006. The new law overturns the Supreme Court's requirement in the 2003 Moseley case--pitting the "Victoria's Secret" mark against "Victor's Little Secret"--that plaintiffs show "actual dilution" instead of a "likelihood of dilution." "Likelihood" is now enough, and injunctive relief is available before a "famous" mark is harmed. H.R. 683 was intended supposed to clarify the scope of protection afforded to "famous" marks under Section 43(c) of the Lanham Act, 15 U.S.C. §1125(c). For more, see a great site WAC? has been reading more and more: Legislating IP (an intellectual property law blog).
Posted by JD Hull at 11:09 PM | Comments (0)
October 07, 2006
Yale Law Meets Paris Hilton.
Law truly is a backstage pass to the world.
Do a Google search of "Paris Hilton" and "Del Bianco" together, and you'll get news coverage by everything from the technology section of The Washington Post to the "The Showbuzz" site at CBS News. Our DC-based of counsel Mark Del Bianco, a versatile telecommunications lawyer, has been in the middle of a hacking scandal in which previous hackee Paris Hilton may have been among the hackers. Actress Lindsay Lohan, who Hilton reportedly does not like, was one of the people whose voicemail was hacked. The calling card service provider, which Mark represents, terminated Hilton's account. From CBS's "The Showbuzz" "Paris Embroiled In Voicemail Scandal":
Del Bianco wouldn't comment on whether Hilton hacked into Lohan's voicemail, but he did say that [his client, the provider] plans to cooperate with any law enforcement investigation into the incident and added that the company has beefed up security.
And see Mark's article "Caller ID Spoofing and Network Security" at his blog, Broadbandlaw.info.
Posted by JD Hull at 09:07 AM | Comments (0)
September 13, 2006
Lonelygirl15 Not Real; NYT Out-Scooped by "PM" Brigade. WAC? Bummed.
In its Technology Section today, the New York Times reported that "Well, It Turns Out That Lonelygirl Really Wasn't". So "Bree" is really Jessica Rose, an actress? If you've been following this intriguing if slightly demented YouTube mystery, you already know that days ago a "PM" press conference beat the NYT to the punch in exposing the cruel Lonelygirl15 ruse on a much different but equally disappointing theory, about what's really the deal with Bree and her chum Daniel. Either way, "What About Clients?" is crestfallen, needs a few days off and is leaving town for a while. Chicago sounds good.
Posted by JD Hull at 11:12 PM | Comments (0)
July 21, 2006
Real Americans Read Blogs.
Fifty-seven million of us, at any rate. From Kevin O'Keefe's respected site Real Lawyers Have Blogs, here's "39% of Americans reading blogs" based on a BusinessWeek online article commenting on a Pew Foundation study. As Kevin notes, "[t]hat ain't chopped liver for something 99% of folks never heard of a couple years ago."
Posted by JD Hull at 11:56 PM | Comments (0)
May 05, 2006
We are the world/We are the children?
An NBC reporter thinks blogs are coming into their own. This spare but thoughtful article by NBC correspondent Dawn Fratangelo bloomed last night. It's a very upbeat piece. She says blogs are increasing in number, power and influence. They are the "new age opinion pages" by names, no-names and Everyman. Shucks.
Posted by JD Hull at 02:50 AM | Comments (0)
April 21, 2006
The Guardian: Blogging in Europe is Already Driving Ideas and Markets.
Justin Patten of the London-based blog Human Law - Law, Technology and People reports an interesting Manchester Guardian article on the growing power of blogs on public opinion. Bloggers and internet commentators are still a new and small sliver of the European on-line public--yet already have a "disproportionately large influence" on business trends, according to a study by Jupiter Research. The article is entitled "Ignore Bloggers At Your Peril, Say Researchers".
Posted by JD Hull at 02:14 AM | Comments (0)
April 06, 2006
Del Bianco: AT&T - BellSouth Merger May Not Be a Done Deal.
Two days ago, Mark Del Bianco, a colleague, friend and a DC-based telecom lawyer who once labored in DOJ's Antitrust Division, wrote "Bumps in the Road for the AT&T-BellSouth Merger?" It's here reprinted from News.com. As usual, Mark's sober writing has triggered interesting arguments amongst the article's wonky readers plus a bonus gratuitous lawyer-bashing, free marketeer-mocking and my favorite, a reader-to-reader final comment: "To clarify matters further, you're a moron."
Posted by JD Hull at 11:09 AM | Comments (0)
April 04, 2006
Washington Post: Blogging is now a major player in Internet growth.
According to this morning's Washington Post, blogging is one of the the 3 biggest factors in driving Internet growth, along with local information retrieval and social networking. And traditional websites for now are taking a dive. Just see "New Trends In Online Traffic, reported by Leslie Walker and reprinted at MSNBC.
Posted by JD Hull at 01:49 AM | Comments (0)
March 27, 2006
Del Bianco: Net Neutrality - "The Next Broadband Battleground"
Shouldn't we all be able to to access all internet content without having to pay extra to attach adapting devices? And what about the IP rights of the providers? From DC-based telecom lawyer-consultant Mark Del Bianco, the article is here, reprinted from News.com--News of Change. "Network neutrality" has fast become a big tech issue worldwide, with a focus in the U.S. and Europe alike (see also WAC?'s post last week "The French Get Hissy About IP - Part 2"). Note also that Mark's article was published at News.com just 5 days ago and has sparked constant comment from the first hour it was on-line. Broadband giants like telephone companies are responding. Nerves have been hit in regulatory communities and legislatures. Stay tune.
Posted by JD Hull at 08:14 PM | Comments (0)
March 21, 2006
The French Get Hissy About IP--Part 2
Here, from an AP news story. Ironically, the draft on-line copyright bill, which passed the French National Assembly but still needs to pass the French Senate, would force the sharing of proprietary anti-copying technologies of companies like Apple and Sony so that their rivals can compete, as well as punish music pirates. Increasingly, our clients focus on IP issues. This follows up our March 8 post.
Posted by JD Hull at 01:19 PM | Comments (0)
March 08, 2006
IP Piracy: China Gets Religion, French Rockers Get Hissy.
Because it involves our clients and practice, I've posted about this overall issue before. And yesterday both the WSJ Law Blog and China Law Blog discussed efforts by the Chinese government to take patent enforcement "more seriously". A mainland Chinese company just sued an American company for patent infringement in the US. This is a first. The notion is that China--with its infamously "whatever" attitude about protecting non-Chinese inventions and marks--might have to start taking it all more seriously if Chinese firms want justice here in the US. One step toward the solution, per China Law Blog and yours truly: Dude, register your IP in China.
Meanwhile, the French legislature, the National Assembly, consistently earnest if nothing else, is still struggling with file sharing on the Internet. French rock n' roll artists in particular are not happy with efforts both to eliminate a user's downloading fee passed late last year and to reduce punishments for illegal downloaders.
Posted by JD Hull at 07:49 AM | Comments (0)
March 07, 2006
And the KeyBlog Stat Is...
See Kevin O'Keefe's recent post containing the secret answer at his Real Lawyers Have Blogs. Brace yourself, because Kevin's answer makes way too much sense. Irish guys who try cases rule.
Posted by JD Hull at 06:43 PM | Comments (0)
March 01, 2006
Addictive "Del Bianco" Brand: Telecom Law.
Brands. Some lawyers become brands. In my litigation and environmental practices, I'm still working on it--but some lawyers of ours already are. Especially in telecom and tax. I was even thinking of starting a series showcasing lawyers in our firm called "It's Official: I'm the Least Well-Known and Likely the Least-Credentialed Lawyer in My Law Firm" but Tom Welshonce, the pluperfect associate in Pittsburgh who helps me with this blog, talked me out of it, mostly. Listen, Tom: telecom legal issues lurk in every deal these days. In straight-on telecom deals, obviously. But mainly in non-telecom deals. Mark Del Bianco figured this out long before it happened. See, as many clients and firms sans telecom lawyers are seeing, this link and/or this one and learn about Del Bianco, a telecom wunderkind, DC native, Yale Law grad and long-time friend who is of counsel to us, and you can see why I partially vetoed Tom on the showcasing thing. Del Bianco's so busy we can't even get him to raise his rates. Three months ago, Mark and I penned for The Pennsylvania Lawyer an article entitled "The Law of Telecom: Identifying and Resolving Telecom Issues in Acqusitions and Transactions". Judging from e-mails and inquiries, it's the most popular article we ever published in our 14 years. Enough said. Congratulations, Mark. Sorry, Tom.
Posted by JD Hull at 11:16 PM | Comments (0)
February 04, 2006
WJC Plays It Cool with HMPC...and More Metadata Materials.
Even with a hefty assist two days ago in a post by Peter Lattman at his new but popular WSJ Law Blog, WJC, who I've steadfastly liked and admired since the 1980's, and even after spending 20 great minutes with him on January 1 around noon in Charleston talking about AIDS medicine cost reductions and U.S. energy policy, still hasn't contacted my co-founder corporate tax lawyer Julie McGuire--who, notably, is one of 7 or 8 Republicans said to be living in the Pittsburgh area--or me in response to our ad of January 27. No luck so far in the crusade to bring a true natural to American law. Meanwhile, due to the excitement of the first Steelers Super Bowl in a while, in my first metadata post last week, I overlooked good advice, opinions, insights and materials collected in posts by Dennis Kennedy, the new blog Electronic Discovery Law, by Seattle's Preston Gates, the law firm of the dad of the second most famous American Bill, and writing by Evan Schaeffer, in both his Legal Underground and the Illinois Trial Practice Weblog. Dennis and Evan were among the first to bring metadata issues to public attention.

Posted by JD Hull at 07:16 AM | Comments (0)
January 12, 2006
IP Theft and "Cultures of Piracy"--Sure those new Nike shoes are the real thing?
Even though it's a little (well, very) off-message for this blawg, I thought writer Sarah Schafer in next week's Newsweek International did a good job reporting and summarizing some aspects of IP theft--a problem not limited to just China, by the way, and one which has gotten worse. Twenty years ago in DC I got involved in IP theft issues for trade associations and single clients alike--the watch industry in particular. My firm and I continue to be involved.
These days, counterfeiters are bolder, bigger and better financed. Bogus American and European products which once circulated in just local Asian markets are now being exported. American businesses increasingly are confronting goods counterfeiting as they do more and more business abroad. And these days you don't have to be Disney, Microsoft or Nike to be adversely affected. One organization which has combated IP theft for years is the DC-based International AntiCounterfeiting Coalition which you or your clients can join.
Posted by JD Hull at 07:39 PM | Comments (0)