January 16, 2019
What do members of Congress really do, anyway?
What have they done traditionally? True, staffs are bigger now--but much of life on The Last Plantation is the same as 50 years ago. What values, if any, are shared by those on work in Capitol Hill?
The Brookings Institution first published "The Congressman: His Work as He Sees It" by Charles L. Clapp in 1963 (507 pages, Anchor). Congressional fellow, policy wonk and former Capitol Hill aide, Clapp was one of the first Washington "old hands" to study and write about the way a legislator actually thinks and works--as opposed to "how Congress works" generally--in the American Congress.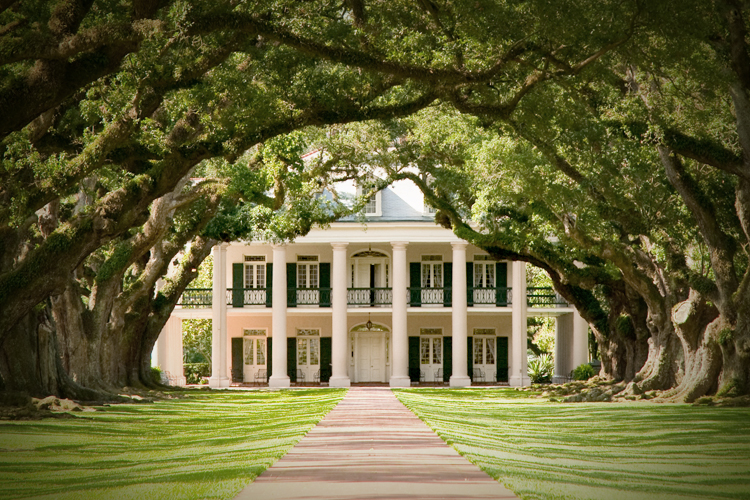 Posted by JD Hull. Permalink | Comments (1)
January 15, 2019
A man with his belly full of the classics is an enemy of the human race.
— Henry Miller, Tropic of Cancer (1934)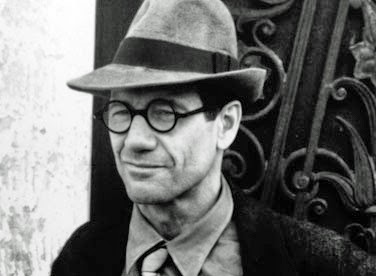 Posted by JD Hull. Permalink | Comments (0)
January 14, 2019
Trump can be off-the-charts funny. The "Pocahontas" label for Warren and referring to some 3rd World nations as "shitholes" last January about this time are classics. That's the way corporate men talked in private when I was growing up. Irreverent, creative, dead-on true and calculated to shock. These weren't racist, insensitive or bad. They were quick-witted and unforgiving about anything that begged for humor, satire or parody. Above all? They hated bullshit no matter what side was hurling it.
Posted by JD Hull. Permalink | Comments (0)
January 12, 2019
About half the people you meet live from one day to the next in a state of such fear and uncertainty that about half the time they doubt their own sanity. Their boats are rocking so badly that all they want to do is get level long enough to think straight and avoid the next nightmare.

--HST, Fear and Loathing on the Campaign Trail
For the past two centuries, starting just about the time the world started feeling the effects of morphing from farming to industrial economies, people got more out of whack than ever. Many historians think the industrial revolution started as early as the mid-18th century--when Brits learned how to do machine-based manufacturing--but it took a few decades for the world to lose its way while it enjoyed and celebrated labor-saving devices, increased wealth and higher standards of living for most Westerners.
What ever happened to well-roundedness?
"Fragmentation" became one word philosophers and writers often used to describe the real price paid for our "progress". People became cut off from the natural world, their own innate spirituality and the meaning of a true education. We drifted away from physical culture, real health, exercising our bodies and eating correctly. Notions of friendship and bonds with others changed and, in my view, all but disappeared. As a result, we became less useful to others, friends and family, clients and customers, co-workers and ourselves. We are more alone than ever. We lead paltry, under-achieving and often miserable lives. Many of us are, most of the time, "hatin' life".
In short, we have lost our very souls. We feel isolated from life itself and we feel alone. We are ignorant of the history that got us here, watch television mindlessly and by default, wax patriotic or tribal as a substitute for thinking, are unaware of that happens in the rest of the world (Americans are easily the worst offenders), take pills we don't need and are getting fat enough to have our own zip codes. We don't even venture outside and into the natural world that much. We think we'll be and feel better if we "buy more stuff". Perhaps worst of all, even the most talented of us no longer think for ourselves. We follow. We run in mindless packs.

Fragmentation, isolation, unthinking conformity, chronic unhappiness or being "screwed up"--whatever you want to call it--is true of most of us, in varying but substantial ways, regardless of race, class or level of education. The unhappiness covers us all. We are not "putting it all together" to form (to take a musical conceit) one major chord.
Doing that starts with each human--and it takes work. Work we should be anxious to undertake.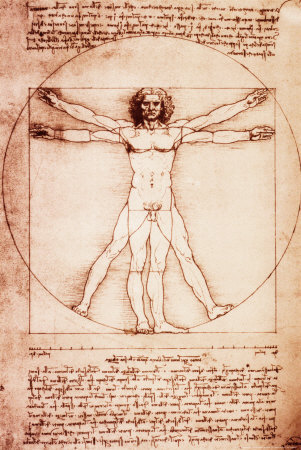 Work at a life more complete: one that "adds up".
*This post first appeared in What About Paris? on January 2, 2014.
Posted by JD Hull. Permalink | Comments (0)
Starting to get Cold again in America and Europe. How cold? Way cold.
One Night, One Person is the program to help homeless outdoor sleepers on the 30 or so coldest nights a year when hypothermia thresholds are exceeded in certain American and European cities. This is year 5 of One Night, One Person. Cleveland lawyer Peter Friedman and I started it in the winter of 2014-2015.
In short, it's a keep-people-alive initiative for the coldest nights. As an (a) Eagle Scout, (b) Lifelong Camper and (c) All-Weather Philanderer, I assure you that sleeping in cold or the snow is not all that fun. At times, it's not even a choice. Jack London and Hans Christian Andersen wrote enduring stories about death from hypothermia. Happens above freezing temps, too. So consider more than ever (and right now) One Night, One Person.
The Instructions:
You're a Yuppie, professional or other generic dweeb between the ages of 22 and 82. You live in towns like New York City, Philly, Boston, Baltimore, Indianapolis, Cleveland, Wilmington, DC or Chicago. Or Salzburg, Berlin, Frankfurt, Budapest, Copenhagen, Helsinki, Vienna. You may live in the suburbs or in a downtown neighborhood of these cities. But if you work during the day in a downtown area of any of them, you and yours will go forth and do this:
1. Pick out and ask a homeless woman or man what articles of warm clothing she or he needs that you already have at home or in storage--thermal gloves, wool scarfs, warm hats and beanies, big sweaters, winter coats, thermal underwear, socks, etc.
2. Ask just one person at a time.
3. Agree on a time to meet (preferably at the same place) later that day or the next day.
4. Find the winter stuff you have at home or in storage.
5. Bring said stuff to the homeless woman or man as agreed.
6. Nine out of ten times, your new friend will be there when you show up. By the way, the most appreciated and popular items are: gloves, warm beanies, socks, scarves, winter coats, big sweaters and blankets. Items that many of us seem to have in extra supply.
7. Wait for forecasts of the next super-cold night--and repeat. Resist the urge to "virtue signal." Don't put it on your resume. No need to hold a press conference. No need to even tell a soul. Try it.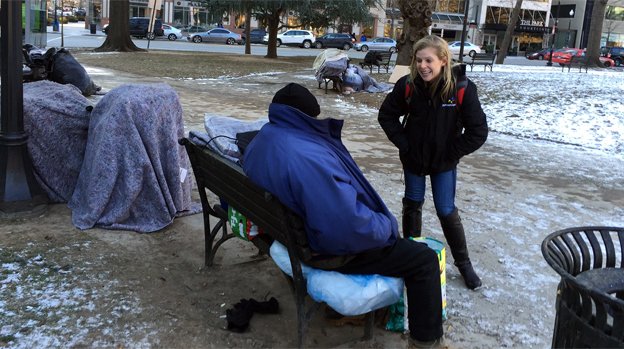 Original post: November 2016
Posted by JD Hull. Permalink | Comments (0)
January 11, 2019
Every normal man must be tempted, at times, to spit on his hands, hoist the black flag, and begin slitting throats.
— H. L. Mencken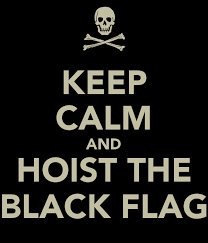 H/T my friend and brother YallQaeda

Posted by JD Hull. Permalink | Comments (0)
January 08, 2019
The Left—which until recent years I admired—hates Donald Trump far more for his personality than for his politics. It's Cultural. Almost 100%.
I've been working for or working with national pols steadily since I was 21. There is nothing "political" about Trump the man. Zero. Zilch. Nada. He's a pragmatist.
The Left dislikes Donald Trump so much because he's an out-of-the-blue (if inadvertent) alpha male bid to reverse 30 years of emasculating and effeminizing The West. They never saw him coming; they're losing it.
In 100 years Trump, if nothing else, will be seen as a foil to "moral evolutionists," most feminists and some Beta-males who politically and culturally were used to getting what they wanted.
Generationally, Millennials were taken by surprise. They still don't know what to think about Donald Trump. They were brought up to think school/workplace would always be PC: chilled and sterile environments where human interaction, play, flirtation and free expression existed mainly as intriguing ideas once fully embraced by their Boomer parents. Millennials thought free speech and expression meant a certain quality and content of speech/expression—it doesn't and never did.
No one saw Trump or anyone like him coming.
Posted by JD Hull. Permalink | Comments (0)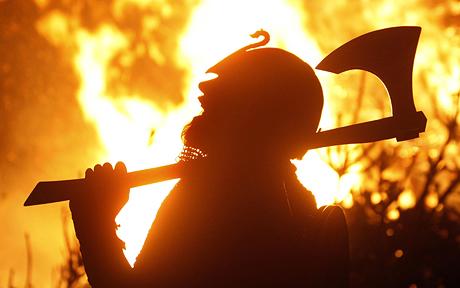 Wild Men. Wild Women. Wild Men and Wild Women are people who listen only to the little voice in their head. They get things done. They build things. Uncertainty and turbulence--in the economy, stock markets, governments, the weather, bad odds, you name it--only get their juices flowing. True, they often have dark and self-destructive sides—but we seem to like giving them a pass. They come with evey political and cultural stripe. They don't care what you think. Ever.
1. Christopher Columbus
2. Ted Turner
3. Dr. Johnson
4. Dr. Thompson
5. Theodore Roosevelt
6. Henry Ford
7. Michelangelo
8. Ayn Rand
9. Walt Disney
10. Japan
11. Boudica
12. Winston Churchill
13. Benjamin Disraeli
14. Arianna Huffington
15. Bucky Fuller
16. Nino Scalia
17. Bill Buckley
18. Bill Clinton
19. Steve Jobs
20. Ben Franklin
21. Nick Nolte
22. Jerry Lee Lewis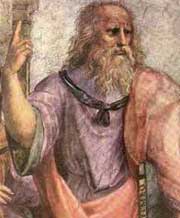 Plato (#27) was way Wild. Read the Timaeus.
23. The Welsh
24. Jann Wenner
25. Audie Murphy
26. Rasputin
27. Plato
28. Catherine the Great
29. Val Kilmer (way wilder than Jim Morrison)
30. Harry Dean Stanton
31. LBJ
32. Julius Caesar
33. Peter O'Toole
34. John Lennon
35. Joseph P. Kennedy, Sr.
36. Peter Sheridan
37. Christopher Hitchens
38. George Patton
39. Warren Beatty
40. Jack Nicholson
41. W.B. Yeats
42. Rahm Emanuel
43. Robert Mitchum
44. Joan of Arc and Charles Barkley (tie)
45. Dylan Thomas
46. "E"
47. Boswell
48. Ben Jonson
49. Mae West
50. Daniel Pinchbeck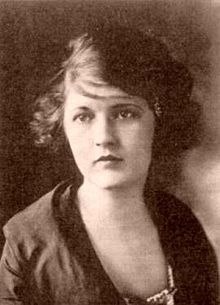 Zelda Fitzgerald (#90) was Wild. So was her childhood friend Tallulah Bankhead (#91).
51. Daniel O'Connell
52. Quentin Crisp
53. David Boies
54. Holden Oliver
55. St. John of Patmos
56. John Henry "Doc" Holliday
57. Genghis Khan
58. Alexander
59. Charles Bukowski
60. Gordon Liddy
61. Malcolm Lowry
63. Keith Moon
64. Jonathan Swift
65. Babe Ruth
66. Chrissie Hynde
67. Donald Rumsfeld
68. Warren Zevon
69. Kim Jong-un
70. Billy Martin
71. Joe Namath
72. Guy de Maupassant
73. Grace Slick
74. Edna St. Vincent Millay
75. Mickey Mantle
76. François Villon
77. Friedrich Nietzsche
78. Rep. Bob Eckhardt (Texas-D) (gifted, eloquent, exotic)
79. Al Neuharth
80. Ray Davies
81. Marc Randazza
82. Skippy the Head
83. Alec Baldwin
84. John Huston
85. Australia
86. Oscar Wilde
87. Oscar Levant
88. Ava Gardner
89. Frank Sinatra
90. Zelda Fitzgerald
91. Tallulah Bankhead
92. Jordan Peterson
93. Frances Farmer
94. Richard Burton
95. Partner Emeritus
96. Margaret Thatcher
97. Racehorse Haynes
98. Ben Bradlee
99. Davey Crockett
100. William Randolph Hearst
101. Steve Bannon
102. Donald Trump
103. Mike Cernovich
104. Scott Greenfield
105. Clark Hat
106. Elvoy Raines
107. Bobby Knight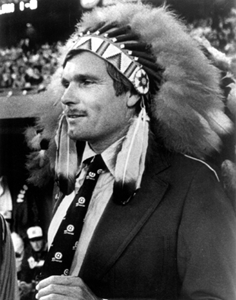 Meet Ted (#2). He never cared what you thought.
[post updated again on January 2, 2019]
Posted by JD Hull. Permalink | Comments (0)
January 07, 2019
The difference between a job and a career is the difference between forty and sixty hours a week.
Robert Frost (1874-1963) spent his life as a poet, student, teacher, newspaper reporter, farmer, factory worker, father, husband and accomplished Yankee. He was awarded the Pulitzer Prize four times.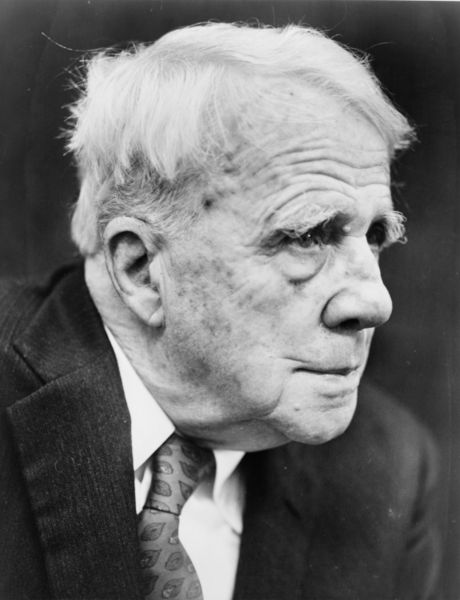 (New York World-Telegram & Sun)
Posted by JD Hull. Permalink | Comments (0)
January 06, 2019
It makes little difference how many university degrees or courses a person may own. If he cannot use words to move an idea from one point to another, his education is incomplete.

--Norman Cousins, author, editor, professor (1912-1990)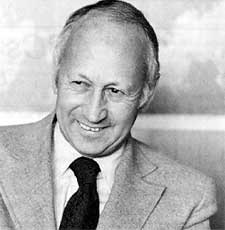 Posted by Rob Bodine. Permalink | Comments (0)
January 05, 2019
One of the most clicked-on of our annoying but 100% failsafe 12 Rules is Rule 7: Know the Client. Excerpt: "Take time out to learn the stock price, industry, day-to-day culture, players and overall goals of your client. Visit its offices and plants. Do it free of charge."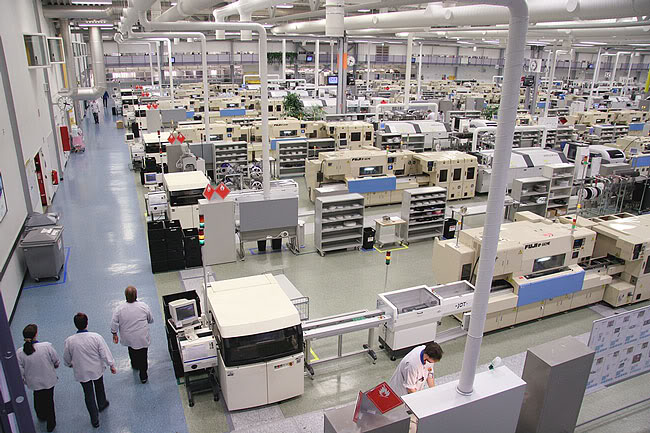 The firm's client has a factory or plant? If so, please visit it. Above: Nokia factory in Finland.
Posted by Holden Oliver (Kitzbühel Desk). Permalink | Comments (0)
January 04, 2019
There is no joy except in creation. There are no living beings but those who create. All the rest are shadows, hovering over the earth, strangers to life. All the joys of life are the joys of creation: love, genius, action...
--Romain Rolland (1866-1944), Nobel Prize winner, in "Lightning Strikes Christophe".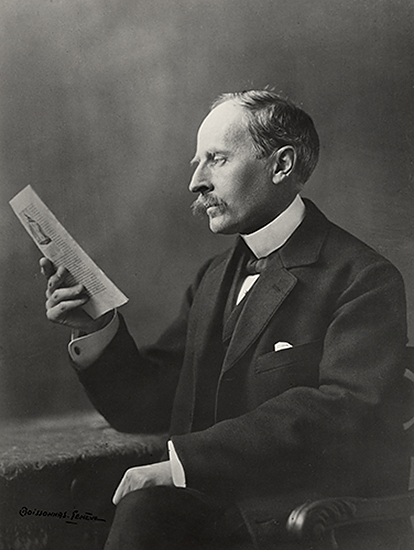 Posted by JD Hull. Permalink | Comments (0)
He who makes a beast of himself gets rid of the pain of being a man.

--Samuel Johnson, 1709-1784, London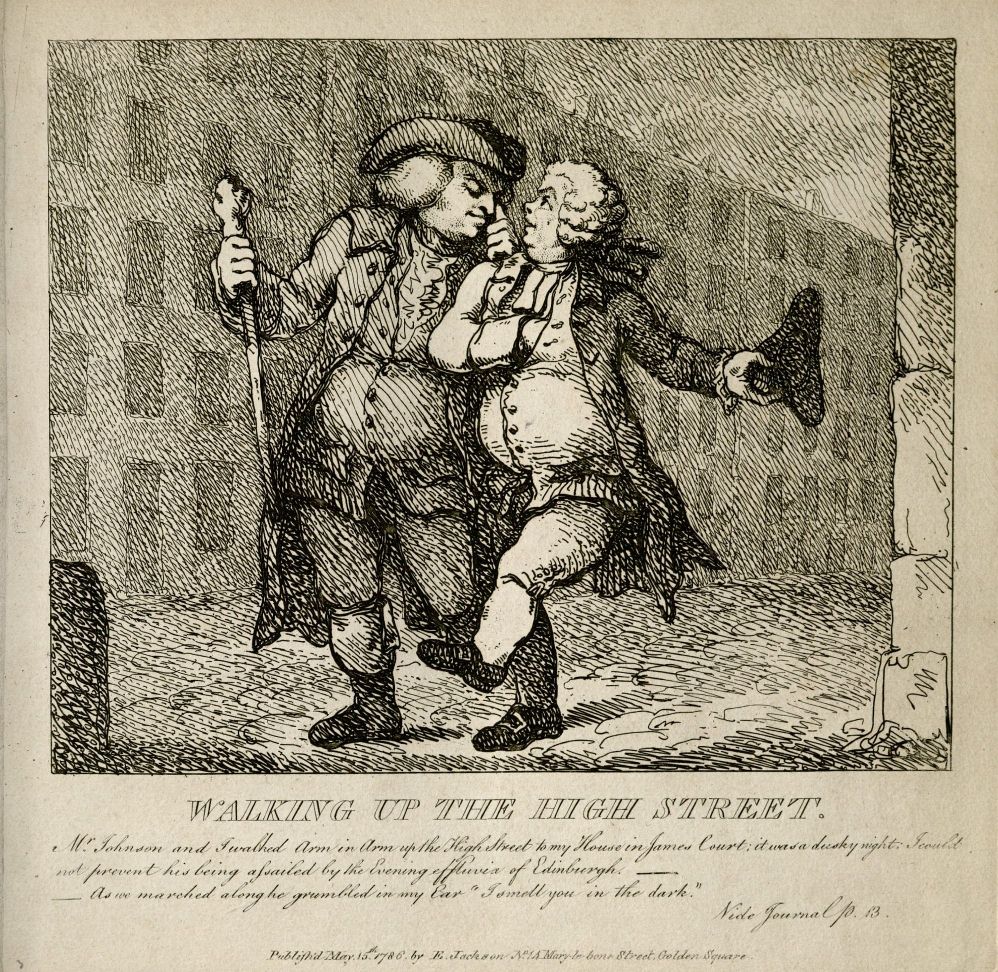 Posted by JD Hull. Permalink | Comments (0)
January 03, 2019
It is hard to find this track of the divine in the midst of this life we lead.

Hermann Hesse, Steppenwolf (1927)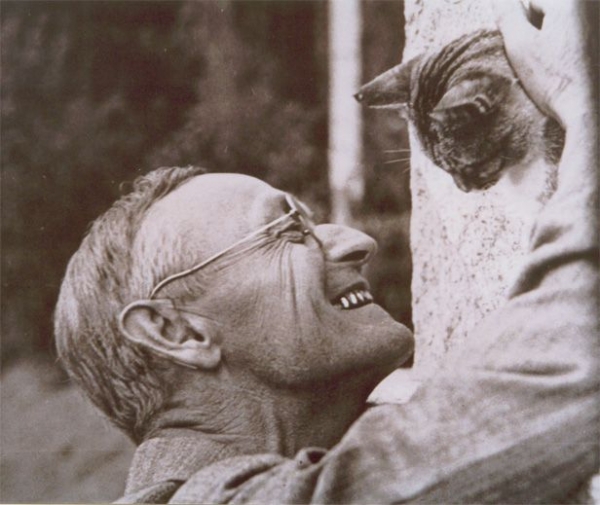 Posted by JD Hull. Permalink | Comments (0)
January 02, 2019
You can't wait for inspiration. You have to go after it with a club.

--Jack London (1876-1916)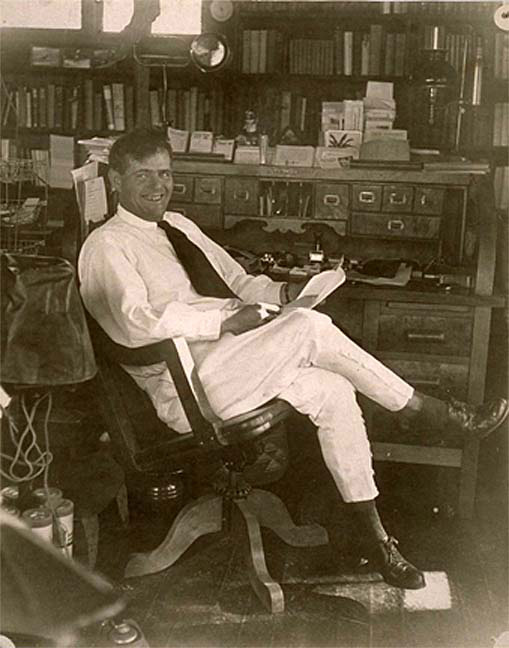 Posted by JD Hull. Permalink | Comments (0)
January 01, 2019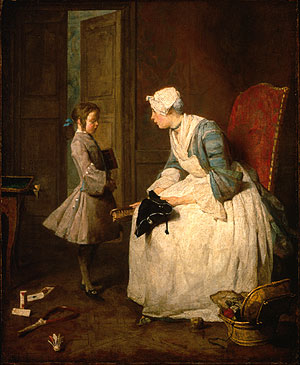 Typed is okay--but handwritten is better. Even if you are not convinced that thank-you notes are noticed and appreciated (they are), pretend that we know more than you (we do), and do it anyway (thank us later). Good stationery. We suggest Crane's on the lower end, or something better, like stationery from Tiffany's, or a Tiffany-style knock-off, on the higher end. A "studio card", maybe. Plain. Simple. Initials on it at most.
If you get personalized stuff, have a return envelope address to a home or business--but without the business mentioned. It's personal. Leave Acme Law Firm off it.
If you get mentioned or "linked-to" on the Internet? However, "electronic thank-yous" by e-mails to express thanks for links, comments or mentions in posts or articles on the Internet--i.e., three different people link to your blog every day, you are working full time for clients, busy firing looter-style staff and associates, and writing op-ed pieces entitled "Summer 2015: The Mood of the Midwest"--are totally okay.
Short, sweet, and press "send".
Blogging about you or your ideas is, of course, very nice--but it's not like they bought you dinner, or invited you up to Newport for the weekend. Besides, you'll always miss a few kudos thrown at you in the digital ether.
But what if you are trashed in the ether? A "reverse" thank-you? Sure, you may be insulted, purposely mis-paraphrased, misinterpreted, or just inadvertently misquoted. It happens. Remember, some bloggers and pseudo-journalists are (1) angry, (2) disorganized, or (3) essentially unemployed. Our suggestion? Let 'em have it. And you can be rude. You've earned it.
Anyway, let's get back to manners. If you don't regularly thank people for links or mentions of you or your firm's blog or website, you are fouling your own nest.
Not thanking people in the blogosphere is (1) arrogant and (2) dumb. It adds to the notion that (3) bloggers are insular, passive-aggressive lightweights lacking in people skills.
So develop some habits about all thank-yous for everything--and make handwritten the default position. If you don't, bad things will happen:
1. No one will give you any more business, or invite you to The Hamptons.
2. People will say mean things about your dog, your wife, your girlfriend, or about all three. Worse, they trash you.
3. If you went to Brown, snide people will remind you and your friends that Brown used to be the safety school for the Ivies.
4. If you were at Duke, they'll re-float the completely untrue story that Duke exists only because Princeton had too much honor and class to accept Buck Duke's filthy tobacco money and re-name Princeton Duke.
5. If Princeton, they'll just say you were always kind of light in the Cole Haans, too, and were once even seen dancing at an "alternative lifestyle" bar in the city--dressed in full leather biker garb--so what can you expect?
You get the idea. So thank people in writing. Handwritten as a general rule. E-mail only for a cyber-mention.
Finally, if your site is so successful that your links, e-mails and comments are through the roof, hire someone else to do the thank-yous--written or electronic--for you.
Posted by JD Hull. Permalink | Comments (0)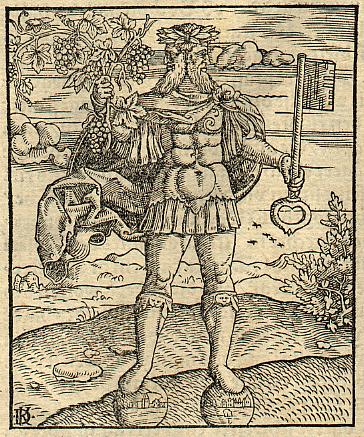 Posted by JD Hull. Permalink | Comments (0)


239 rue Saint-Honoré.
Posted by JD Hull. Permalink | Comments (0)
December 28, 2018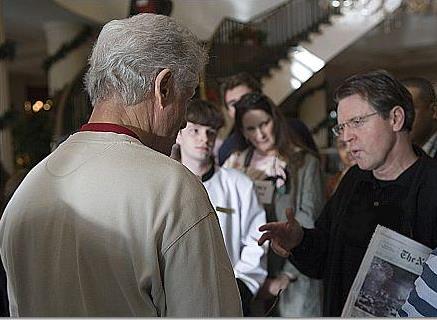 Posted by JD Hull. Permalink | Comments (0)
December 27, 2018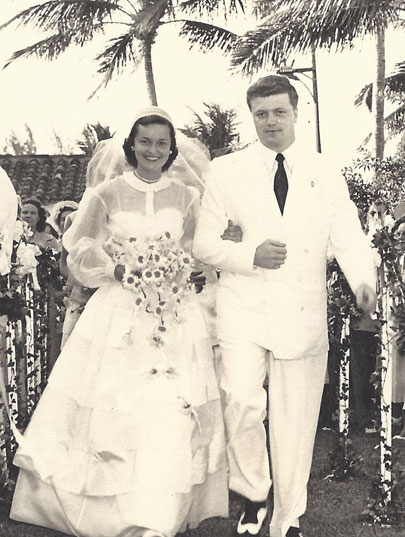 "Best day's work I ever did was marry your Mom."

Obituary in Ohio, Indiana and Florida papers December 31, 2012:
*********************
John D. Hull, of Cincinnati, Ohio, and Marco Island, Florida, a longtime executive of the Procter & Gamble Distributing Company, died on December 27, 2012 in Marco Island, Florida. He was 84. The cause of death was sudden cardiac arrest.
He is survived by his wife of 62 years, Arlene "Penny" Hull, and their children, J. Daniel Hull of San Diego, David A. Hull (Maureen) of Cincinnati and Rebecca Gorman (David) of Atlanta, daughter-in-law Pamela Larsen (Dan), and seven grandchildren: David Hull, Jr., Kelley Hull, Katie Hull, David Gorman, Jr. (Erin), Chris Gorman, Carrie Gorman, and James Gorman. He is also survived by a sister, Nancy Hull McCracken, of Robinson, Illinois.
John was born in Springfield, Missouri in 1928. His parents were J. Dan Hull, an educator, and Alene Oliver, a home economics teacher. John graduated from Indianapolis's Shortridge High School in 1945. He attended Wabash College, and DePauw University in Greencastle, Indiana, graduating in 1949. In both high school and college, he excelled in varsity football and basketball. At DePauw, he met Penny Reemer, his future wife. John and Penny were married in 1950.
After graduating from DePauw, John began a 41-year career with Procter & Gamble in sales. When P&G purchased the Charmin Paper Company in 1959, John played a key role leading the integration of Charmin into P&G. He stayed in the Paper Division for the balance of his career in several executive roles. He trained, coached and mentored many P&G people throughout his career. He was known for his unpretentious management style, and willingness to share his knowledge and experience with others. John Hull had an impact on countless P&G people over the years.
During the Korean War, and between 1952 and 1954, he served in the U.S. Army, and was honorably discharged.
John and Penny raised their family in Aberdeen, Maryland, Chicago, Grand Rapids, Detroit and Cincinnati. All his life, John was a sportsman who loved lakes and the sea. He was a dedicated fisherman and was especially enthusiastic about fishing trips to Central America, Alaska and lakes and streams in the U.S. where smallmouth bass ran. He enjoyed golf, and was an avid tennis player. John and Penny were members of Cincinnati's Kenwood Country Club.
John Hull was known to everyone he met as a larger-than-life personality, curious about the world he lived in, and an engaging storyteller.
A short memorial service celebrating John's life will be conducted by family and close friends at Marco Island on New Year's Eve. In the Spring of 2013, on a date to be announced by the family, there will be second memorial service in Cincinnati, and John's ashes will be interred at Old Armstrong Chapel Cemetery in Indian Hill, Ohio.
--Dan Hull, David Hull, Maureen McHale-Hull and Nancy Hull McCracken
Posted by JD Hull. Permalink | Comments (0)
December 26, 2018
"This is Slavery: not to speak one's thought."
— Eurípides (480-406 BC)
Posted by JD Hull. Permalink | Comments (0)
December 25, 2018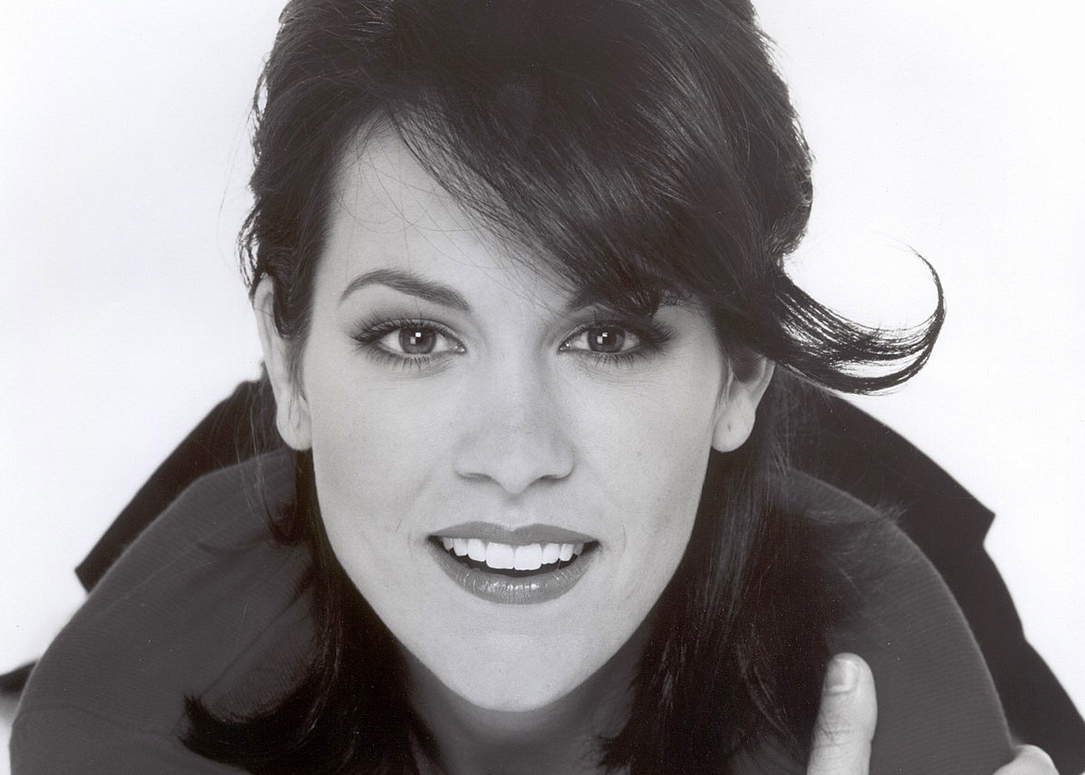 Posted by JD Hull. Permalink | Comments (0)
Since 1866, Speakers' Corner in London's Hyde Park (northeast corner near Marble Arch) has been important in Britain's demonstrations, protests and debate. In 1872, the area was specifically set aside for those purposes. Here are among the best and most eccentric daily shows in London. Marx, Lenin and Orwell all spoke at Speakers'Corner there on Sundays, the traditional speaking day. For the dark history of this area of Hyde Park as the execution place know as Tyburn Gallows for nearly six centuries--everyone condemned to die could make a final speech--see the website of the Royal Parks. Below: uncredited photo from a Sunday in 1930s.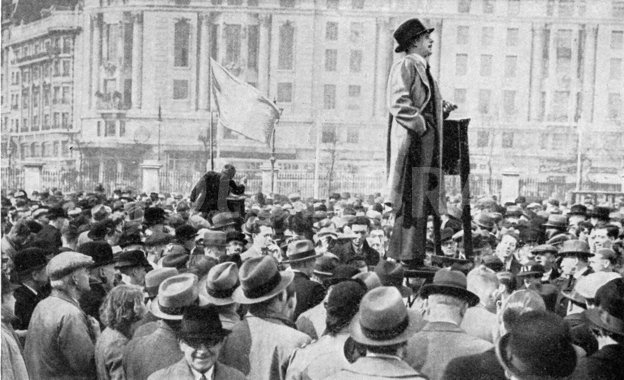 Posted by JD Hull. Permalink | Comments (0)
December 24, 2018
Rule Three: Ensure That Everyone In Your Firm Knows That The Client Is the Main Event.
Conveying what you are doing for clients and how you will accomplish that needs to be transmitted clearly to everyone in your firm: from the big picture to small details: what does the law firm do, who are the clients, what do the clients do, in what city is the general counsel's office, who works with the GC on that project, does she like e-mails or phone calls for short-answer projects? One way to start this process with a new employee is by having her or him read a short, amusingly-written confidential "Practice Guide" (with almost no procedures or "rules") on the firm's overall goals, your firm's service vision, client descriptions and genuinely useful ways to work--before the first day of work. Everyone must know.
Posted by JD Hull. Permalink | Comments (0)
Merry Christmas.
Free Speech, Expression & Creativity are even more important than Civil Rights, Human Rights, Equality, Tolerance or Sensitivity.
Without them you have Nothing. Your words your ideas your way.
Use or lose, Campers. Use or lose
Posted by JD Hull. Permalink | Comments (0)
December 23, 2018
Yes, they have far more class.
--with apologies to the Fitzgerald-Hemingway exchange.
Like their natural enemy, the English, Parisians are wonderful--but neither nation's citizens are openly "friendly". When the English and French encounter Yanks abroad, they just can't get why Americans are so outgoing, or why they would even want to be. Most Americans are openly curious and warm everywhere they go.
Both the English and the French, however, would rather choke to death than ask a question about something they don't know, and they bristle at at the overly-familiar tone they associate with American tourists and businessmen. True, the reserved English are getting better at customer service. But a Parisian retail-level employee is still likely to treat basic customer service as horribly degrading to his or her person-hood: "I know it's my job, I know you aren't like the other Americans, but you are still bothering me, sir."
Despite my own predominately English roots--I've got smaller bits of German, Welsh, Irish and French, and dabs of any of the four can make you hopelessly eccentric and irritating in completely different ways--the French are my still favorite. They are flirtatious and serious, volatile and sturdy, civilized and feral, logical and irrational. But they do teach their children of all social classes that education and being steeped in the best of Western culture is not something like, as Brit author Julian Barnes once suggested in Something to Declare, an optional feature to a car.
Art is a necessity, not a luxury.
The French are "designed by God to seem as provokingly dissimilar from the British as possible. Catholic, Cartesian, Mediterranean; Machiavellian in politics, Jesuitical in argument, Casanovan in sex; relaxed about pleasure, and treating the arts as central to life, rather than some add-on, like a set of alloy wheels."
So the humanities, ideas and old verities from great men and women now gone are essential for living and enjoying life as a Whole Person. Art isn't just for the rich, the elite or the intellectual. Moreover, the French are not runners and cowards--don't make the mistake of buying into the notion that they shrink from adversity. Throughout most of their history, they've been calculating, competitive, courageous and war-like. They are intelligently patriotic. And they'll beat you with argument, and arms, if they have to. But their real gods are Reason and Art. My sense is that, in the next few decades, the French will manage to save us all from ourselves, as they can be counted on to remind humans of what's important--and who we all really are.
Watch them.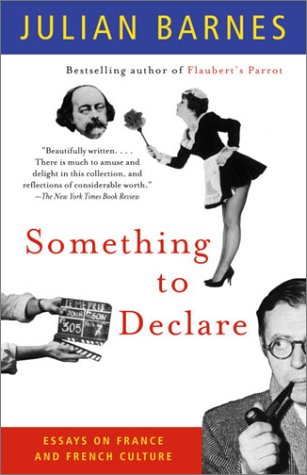 Posted by JD Hull. Permalink | Comments (0)
December 22, 2018
As an alternative to Twitter, which keeps kicking me off, I just tried out GAB. Started today.
GAB is appallingly vile. Drunks. Low lifes. White trash social media. Makes Hustler look like the Yale Daily News.
I really like it.
Posted by JD Hull. Permalink | Comments (0)