November 15, 2018
Some of you are familiar with One Night, One Person, the program to help homeless outdoor sleepers on the 30 or so coldest nights a year when hypothermia thresholds are exceeded in certain American and European cities. This is year 5 of One Night, One Person. Cleveland lawyer Peter Friedman and I started it in the winter of 2014-2015.
In short, it's a keep-people-alive initiative for the coldest nights. As an (a) Eagle Scout, (b) Lifelong Camper and (c) All-Weather Philanderer, I assure you that sleeping in cold or the snow is not all that fun. At times, it's not even a choice. Jack London and Hans Christian Andersen wrote enduring stories about death from hypothermia. Happens above freezing temps, too. So consider more than ever (and right now) One Night, One Person.
The Instructions:
You're a Yuppie, professional or other generic dweeb between the ages of 22 and 82. You live in towns like New York City, Philly, Boston, Baltimore, Indianapolis, Cleveland, Wilmington, DC or Chicago. You may live in the suburbs or in a downtown neighborhood of these cities. But if you work during the day in a downtown area of any of them, you and yours will go forth and do this:
1. Pick out and ask a homeless woman or man what articles of warm clothing she or he needs that you already have at home or in storage--thermal gloves, wool scarfs, warm hats and beanies, big sweaters, winter coats, thermal underwear, socks, etc.
2. Ask just one person at a time.
3. Agree on a time to meet (preferably at the same place) later that day or the next day.
4. Find the winter stuff you have at home or in storage.
5. Bring said stuff to the homeless woman or man as agreed.
6. Nine out of ten times, your new friend will be there when you show up. By the way, the most appreciated and popular items are: gloves, warm beanies, socks, scarves, winter coats, big sweaters and blankets. Items that many of seem to have in extra supply.
7. Wait for forecasts of the next super-cold night--and repeat. Resist the urge to "virtue signal." Don't put it on your resume. No need to hold a press conference. No need to even tell a soul. Try it.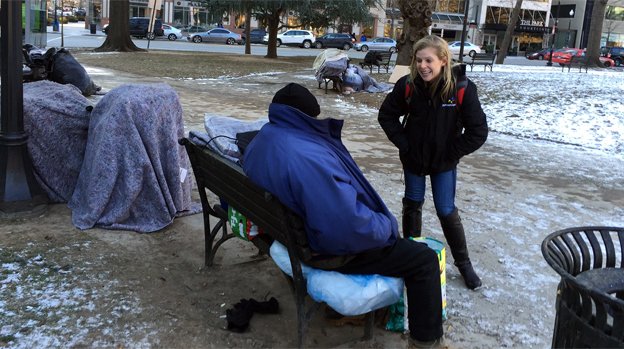 Posted by JD Hull. Permalink | Comments (0)
"A living language....needs above all else constant transactions of new blood from other tongues. The day the gates go up, that is the day it begins to die."
—H.L. Mencken, The American Language, 1919
Posted by JD Hull. Permalink | Comments (0)
November 14, 2018
The Book of Kells: Is there anything more beautiful? Below is Folio 292r (circa 800) of The Book of Kells, an illuminated manuscript of the four Gospels of the New Testament. It's housed at Trinity College Library, in Dublin, Ireland. This page opens the Gospel of John. Illustrations in the Book of Kells are bursting with pre-Christian, pagan and Celtic symbols and motifs that had evolving, mixing and merging in Ireland for nearly 8000 years before Christianity. The result is a religious document and montage of mixed media that is at once playful, quirky, sexual, mystical and a deeply devout mainstream Christian tract. 680 pages of the work survives.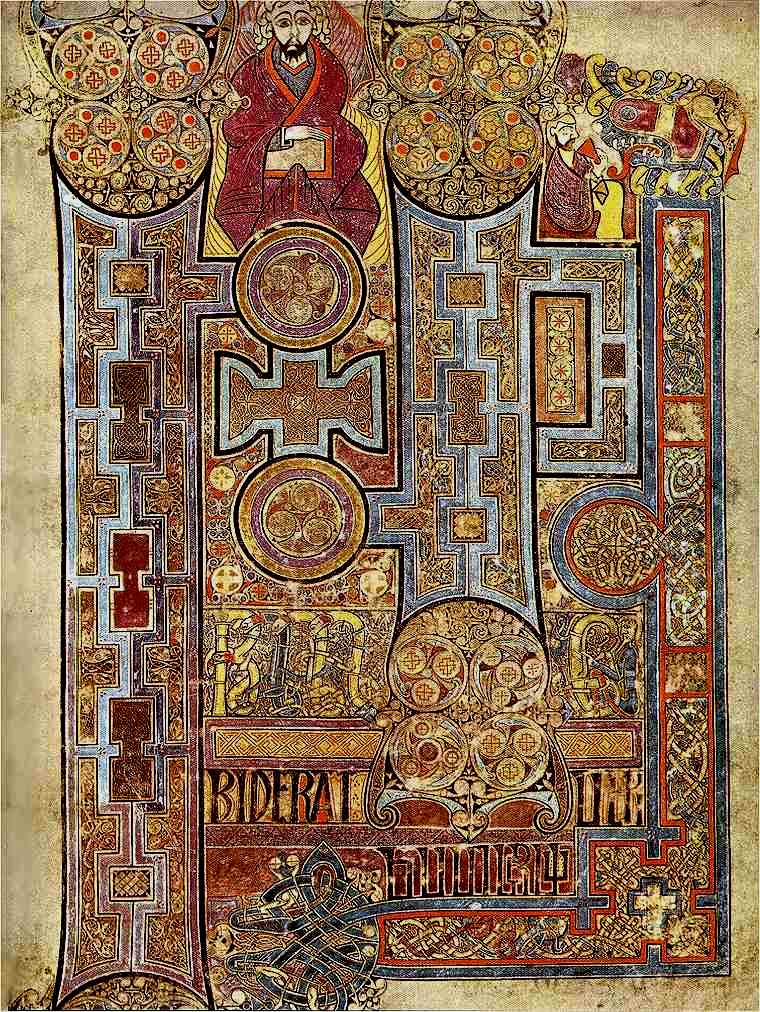 Posted by JD Hull. Permalink | Comments (0)
Over the years this blog has showcased a number of pet issues and themes. And apart from customer service, litigation strategies, lawyering abroad and cultural literacy. One of them has been the importance of thinking independently about law, government, politicians and political ideologies.
Or thinking about Anything. There are these days lots of good, and arguably "bad" notions and ideas--nationally and internationally--all along the political spectrum, and there is no reason to pick one party, camp or pol to follow on all ideas.
After all, people, not ideologies, solve public problems.
You don't need a label. You need not be a Democrat, Republican, Libertarian, Anarchist or Nihilst. You can "mix and match" both pols and ideas. Me? I've changed, if subtly, and in ways that trouble a friend here and there. But my thinking is pretty much the same as it was when I was in my 20s. As a "liberal", I never trusted Big Labor. I've never liked the "politically correct" speech regimen many traditional liberals unfortunately embraced. To the contrary, I've always admired free speech--and I revel in it. But the main change is that last year I registered Republican for the first time. Not much else is different.
Most of us do have a Political-Civil Rights-Human Rights-Social Justice resume, CV or profile (hereinafter "Political CV"). I use "political" broadly here to describe anything related to participation in public affairs where some social purpose was fully served beyond my own self-aggrandizement, ego or pleasure. More than one purpose is okay; few of us do anything out a pure heart to "will one thing." So below I've fashioned my Political CV. Forget about Dem or GOP or Libertarian scripts. I've listed things that I did in large part "for the public good." For example, things I'm not including are Senior Class President (mix of duties and agendas), Eagle Scout (the same), working in a union-shop factory (Keebler's, in my case), membership in student or church groups with some but not primary political or social welfare slant, merely being asked to run for Congress (and saying no), merely voting, serving on an elected but non-partisan Zoning Board for a community of 40,000 or going to see Jerry Rubin, Timothy Leary or Milo speak at the Cow Palace. Or throwing a huge pickle at an on-stage Iggy Stooge (and hitting him).
But passing out leaflets for a political candidate, demonstrating against POTUS candidate and Alabama Governor George Wallace or working regularly with the urban homeless? Oh yeah. Those are "political". They reflected my idea of furthering "the public good" at the time I did I them. You get the idea. There's got to be a cause, some heat, some passion in an activity that helps others. Doesn't matter if it's a national issue or not. Doesn't matter if there's rhetoric involved.
Anyway, I've been an "activist" in everything I've ever done--and particularly with respect to groups I've joined or with which I've identified. So since I was 16, here is my political resume in chronological order. I'll update it as I remember things things:
1. Campaigned twice for Jerry Springer (Ohio-D), for runs for Congress and City Council in Cincinnati.
2. Campaigned more briefly but earnestly for Howard Metzenbaum, U.S. Senator (Ohio-D)
3. Worked with Armstrong United Methodist Church in Indian Hill, Ohio on several long-term projects for inner-city kids in Cincinnati, Ohio. Some with my mother (Head Start). Some in connection with working toward God & Country Award for BSA. (I was Boy Scout.)
4. Worked twice at as counselor at a camp for inner-city handicapped kids at summer camp in Cincinnati.
5. My party's candidate for 1970 Governor of Ohio Boys State. I was "liberal" party candidate and lost to a black kid from Sandusky. Ohio named Tony Harris. The race made news on television and in newspapers all over Ohio.
6. Student Reporter, Duke University Daily Chronicle. Civil Rights beat, Durham. (1972-73)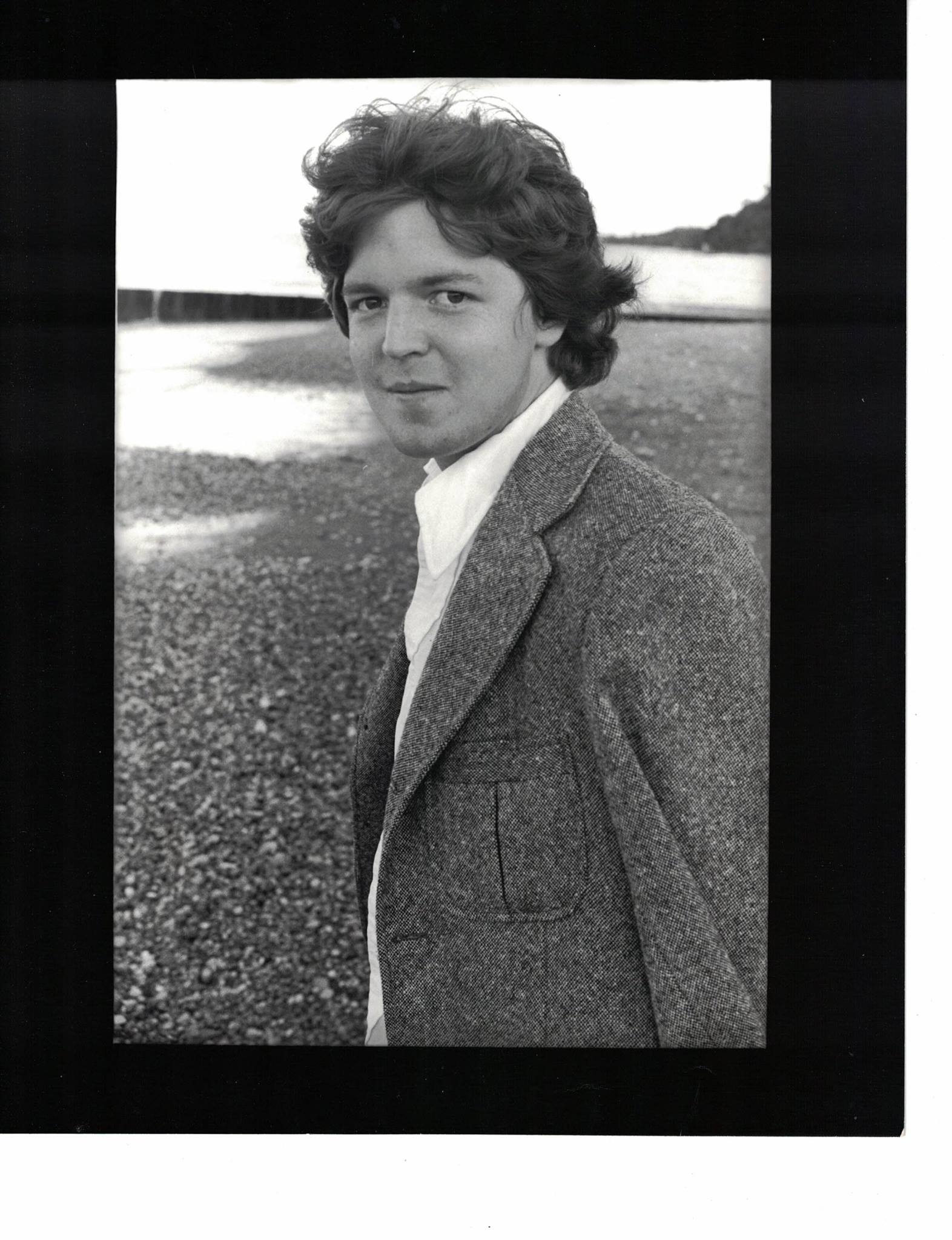 Dem then, GOP now. But still a classic liberal, and always the same guy.
7. Demonstrator, anti-Vietnam war movement. Several marches, demonstrations, including Moratorium in D.C. Demonstrated against POTUS candidate George C. Wallace.
8. Wrote "Soul City: A Dream--Will it come true?" feature for DUDC, March 1974. Interviewed among others Floyd McKissick, one of founders of Soul City, the first model black city in America.
9. Aide, Sen. Gaylord Nelson (Wis.-D) (1974-1975, parts of 1976) Spearheaded demonstration project passed in Congress in preventative health care for Menominee Indian tribes in Wisconsin.
10. Worked for Lawyers Committee Under CIvil Rights suing VA furniture makers under Title VII. Class action suit. Covington & Burling.
11. Worked off and on but actively for 2 years helping probe possible violations of Voting Rights Act by large Ohio city. Department of Justice/Legal Aid Society.
12. Awarded 1-year poverty law fellowship in Toledo, Ohio. Turned down to move back to DC.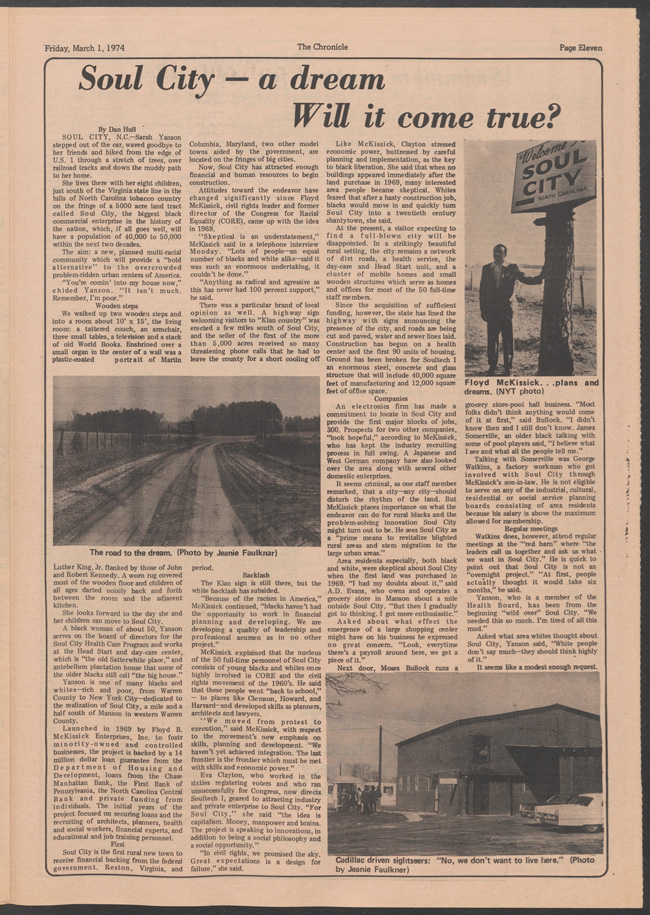 14. Two of three law review articles on racial discrimination under Constitution. Zoning and Voting.
15. Two feature articles appearing in major paper Sunday magazine. First on zoning in a small Ohio River town, New Richmond, Ohio. Second about a 1st Amendment and zoning crusader named John Coyne in rural Clermont County, Ohio.
16. Aide, Representative Bill Gradison (R-Ohio) 1978-1981. Health. Energy. Natural Resources,
17. Treasurer 2003 State Assembly Campaign for CA Democrat, Karen Heumann.
18. Chief San Diego Fundraiser and (briefly) CA Convention Delegate. Wesley Clark for President (2003-2004)
19. Board of Directors, North San Diego County Democrats (2002-2012)
20. Hillary Clinton for President, 2008, 2016.
21. Co-Founded (with Peter B. Friedman) One Night/One Person Winter Homeless Program in Northern America & Europe 2015.
Posted by JD Hull. Permalink | Comments (0)
November 13, 2018
It's not about learning and parroting a cultural, political or partisan script, either.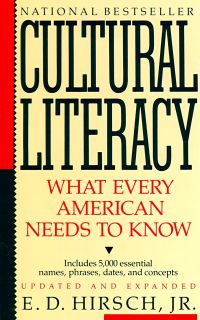 Posted by Holden Oliver (Kitzbühel Desk). Permalink | Comments (0)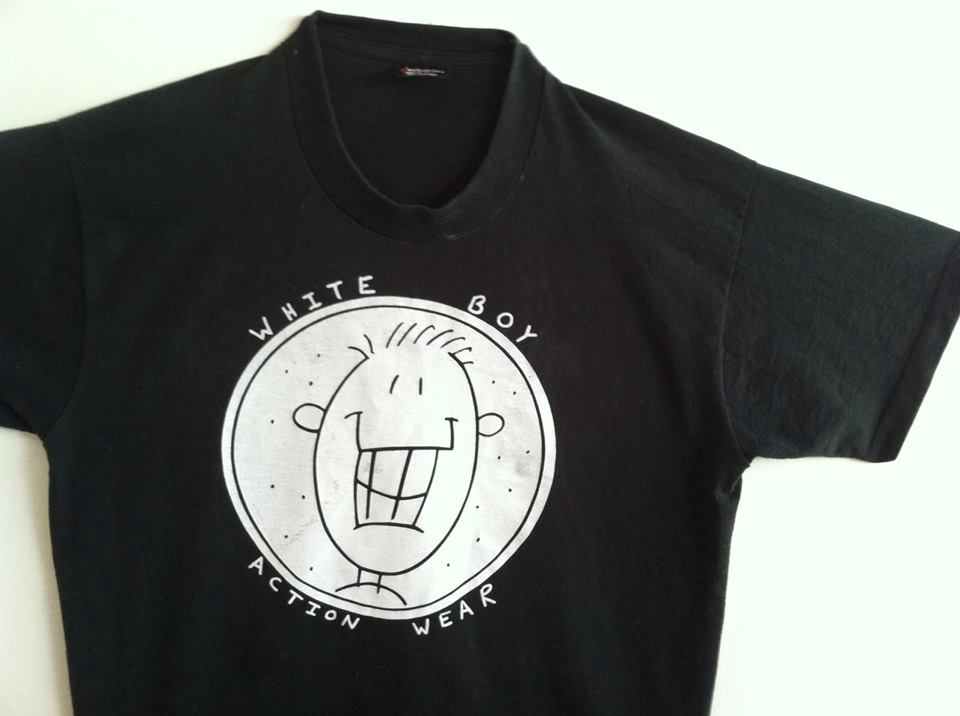 Twenty years ago I started a company called Black Dog to sell tees, sweatshirts, jackets and the like under the name of "White Boy Action Wear". The WBAW logo and "White Boy" (see T-shirt image above) would have appeared on every product.
We shelved the company and the clothing line when we realized something while selling a few items initially to obtain trade and service marks: very few people outside of the largest U.S. cities and some fun (but insular) snowboarding, skateboarding and extreme sports communities (a) "got it"--the name, that is--and (b) felt comfortable with it and the "concept", such as it is. Lots of people said they felt uncomfortable with White Boy Action Wear--the words, the concept, the tee shirt--and in ways they could not always explain to us. Me? I think it's funny (read: hysterical) and always have.
It makes fun of white people, by the way.
And although I'm a white guy, I think anyone can make fun of white people. I don't believe in "cultural appropriation."
Help me out:
1. Does, for example, the T-shirt product above offend you?
2. Would you buy it?
3. Would you keep or wear it if it were a present?
4. Would you let your kids wear it?
5. Would you wear it at your country club? An Irish bar?
6. Would you wear it into the "Soul Lounge" in Madisonville, Ohio, a Cincinnati suburb of mainly black (or Afro-American) residents? Or at a mainly white working class bar in nearby the suburb of Norwood?
7. Even if you have no problems with it, and think it's wonderful and funny, what problems do you see other people having with it?
8. Have things (and sensibilities) changed or loosened up enough for people to understand the mild fun and satire connected the "White Boy Action Wear" idea and the goofy White Boy who would appear on every product?
Posted by JD Hull. Permalink | Comments (0)
November 11, 2018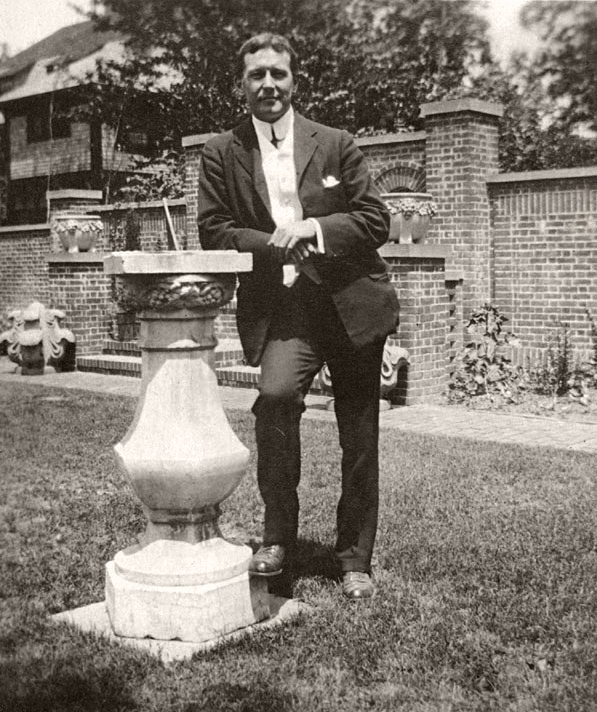 McCrae in 1912
Veterans Day—or Poppy Day in the U.K. and Europe—is always on November 11.
This year in America the day will be observed tomorrow, Monday November 12. We Americans on Veterans Day honor all U.S. military veterans. However, it was originally only a day set aside by the participating combatant countries to honor the dead of World War I, or The Great War, and to celebrate the Armistice with Germany which had commenced November 11, 1918 at 11:00 am
Poppy Day is always observed today, November 11. And Britain and the Commonwealth nations still enthusiastically yet solemnly observe it to honor military veterans who died in the line of duty.
The name Poppy Day, and the holiday's moving symbolism you see in British homes and streets today, come from a famous three-stanza poem by Lt. John Alexander McCrae, a Canadian soldier and physician, believed to be written on May 3, 1915. Early in the war, and in his forties, McCrae served as a front-line surgeon, including in the Second Battle of Ypres (April 21-May 25, 1915).
The poem first appeared in Punch in December of 1915, while McCrae was still alive. In early 1918, he died of pneumonia while still commanding a Canadian military hospital in northern France.

In Flanders Fields
In Flanders fields the poppies blow
Between the crosses, row on row,
That mark our place; and in the sky
The larks, still bravely singing, fly
Scarce heard amid the guns below.
We are the Dead. Short days ago
We lived, felt dawn, saw sunset glow,
Loved and were loved, and now we lie,
In Flanders fields.
Take up our quarrel with the foe:
To you from failing hands we throw
The torch; be yours to hold it high.
If ye break faith with us who die
We shall not sleep, though poppies grow
In Flanders fields.
--John Alexander McCrae (1872–1918) Poet, physician, Lieutenant Colonel of the Canadian Expeditionary Force.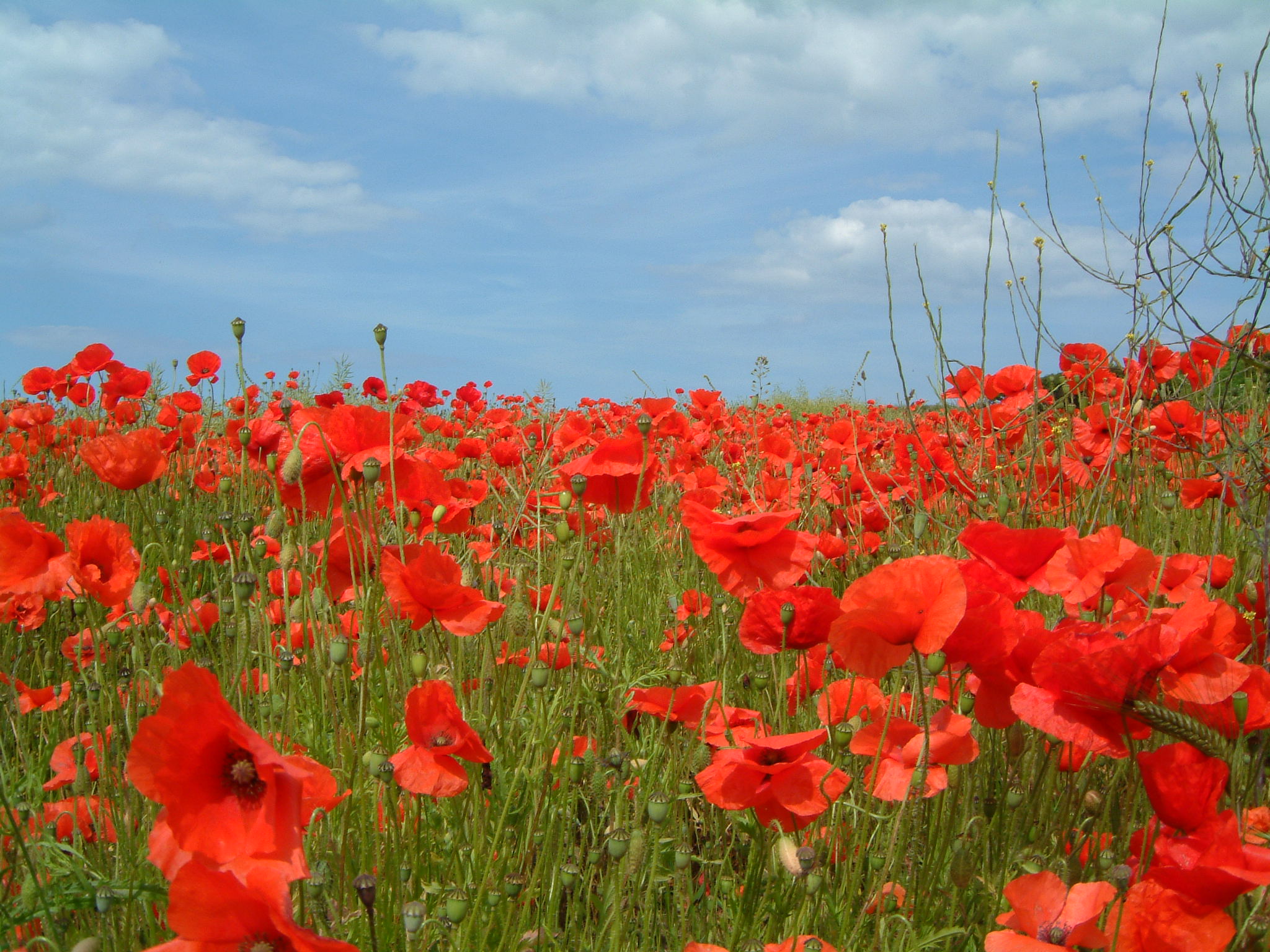 Posted by JD Hull. Permalink | Comments (0)
November 10, 2018
An objection must be stated concisely in a nonargumentative and nonsuggestive manner.

--from Rule 30(c)(2), Fed. R. Civ. P.
Defending lawyers who testify are bad. And let he or she without sin cast the first stapler. In defending in a deposition, giving speeches and coaching your witness on the record is "bad" because it may be suggestive of the answer the witness should give. We could go on and on and on about this--but we'll just be quiet and let you read it.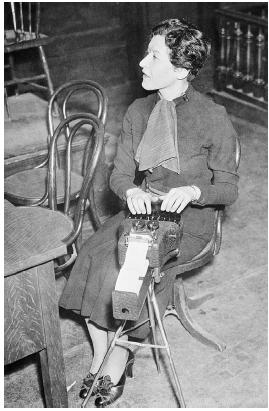 (Does this guy ever shut up?)
Posted by JD Hull. Permalink | Comments (0)
November 09, 2018
1. Represent only clients you 'like'.
2. The client is the main event.
3. Make sure everyone in your firm knows the client is the main event.
4. Deliver legal work that changes the way clients think about lawyers.
5. Over-communicate: bombard, copy and confirm.
6. When you work, you are marketing.
7. Know the client.
8. Think like the client--help control costs.
9. Be there for clients--24/7.
10. Be accurate, thorough and timely--but not perfect.
11. Treat each co-worker like he or she is your best client.
12. Have fun.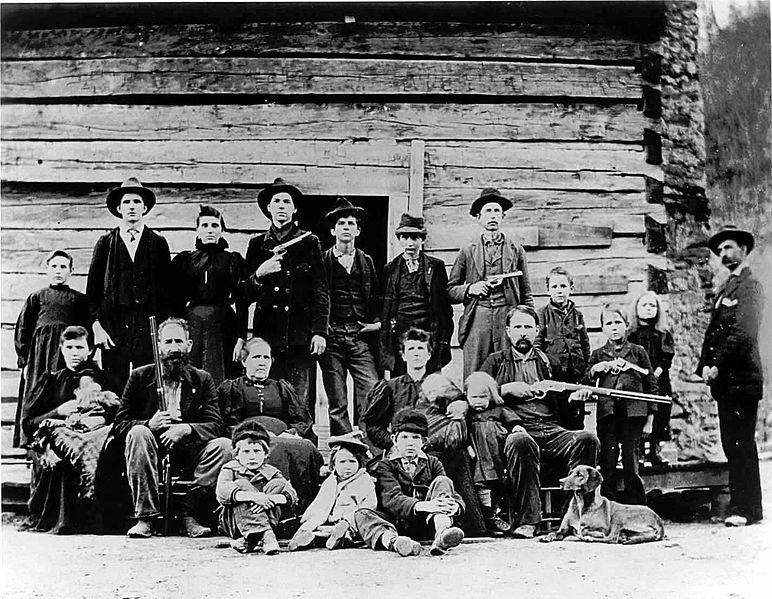 Copyright 2005-2014 J. Daniel Hull.
Posted by JD Hull. Permalink | Comments (0)
I need a woman about twice my height.
Statuesque.
Raven-tressed.
A goddess of the night.

--John Barlow and Bob Wier, "I Need a Miracle"
Patrician. Five foot eleven. Stanford and Yale. 69 years old.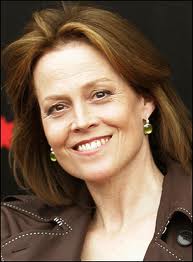 Susan Alexandra Weaver in 2008
Posted by Holden Oliver (Kitzbühel Desk). Permalink | Comments (0)
November 08, 2018
Being part-Irish like me is a gift. Mainly.
But overstatements for lawyers at work are Mainly Bad. True, they can be hilarious. With them, at parties, and in arguments with lame store clerks, we can drive home a point using hyperbole. Overstatements can even impress your date, wife or mistress--or all three. They can feel good to make.
But they are Bad for lawyers (and for our witnesses). We should keep them out of pleadings and remarks to arbitrators, mediators and judges. And juries. We have all made them. Yes, overstatements are Bad:
When you overstate, readers [and listeners, too--WAC/P] will be instantly on guard, and everything that has preceded your overstatement as well as everything that follows it will be suspect in their minds because they have lost confidence in your judgment or your poise.
Do see "The Only Writing Tip That Really Matters", quoting The Elements of Style, by William Strunk, Jr. and E.B. White, at Evan Schaeffer's The Trial Practice Tips Weblog.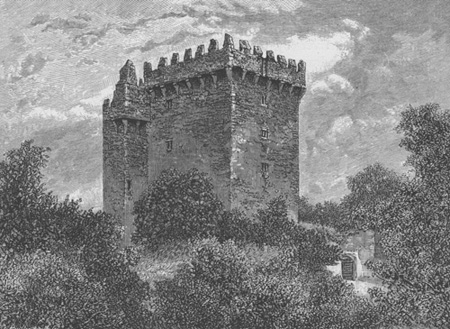 Blarney Castle, near Cork, Ireland
Posted by JD Hull. Permalink | Comments (0)
November 07, 2018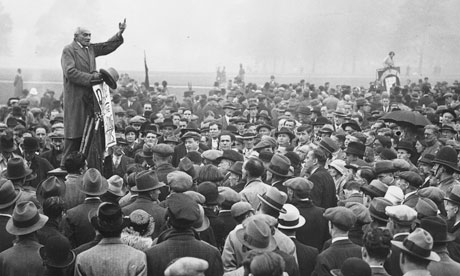 Posted by JD Hull. Permalink | Comments (0)
So what did you think?
I expected Dems to do better in the 2018 midterms.
The House shift to DEM I expected—and is consistent with midterm elections down through history.
But I expected Ted Cruz to lose in Texas and did NOT expect GOP to get stronger in Senate.
.....
Trump, in any event, is one far-out mother, Watched his presser this afternoon, You either like guys like Trump or you don't. I do. I didn't vote for him two years ago. But I liked him and still do. Guess I grew up with lots of Greatest Generation men with a dash of Trump.
Posted by JD Hull. Permalink | Comments (0)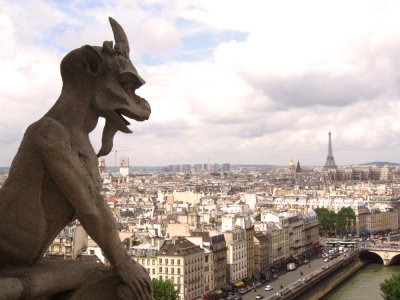 When you work, you are marketing. You are constantly sending the customer small but powerful ads. Rule Six comes from our hopelessly arrogant and deeply infuriating but consistently right, practical, and world-famous 12 Rules of Client Service.
Posted by Holden Oliver (Kitzbühel Desk). Permalink | Comments (0)
November 06, 2018
If voting changed anything, they'd make it illegal.

--Emma Goldman (1869–1940) Anarchist, Activist, Writer, Leader, Bad-Ass.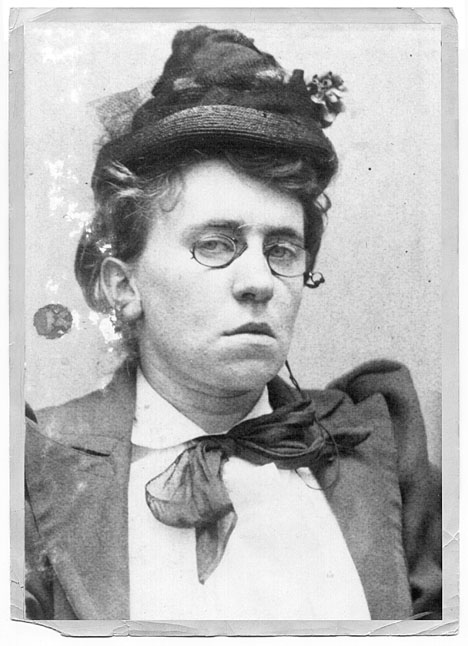 Posted by JD Hull. Permalink | Comments (0)
If you have nothing nice to say, come sit by me.

-- Alice Roosevelt Longworth
Died on February 20, 1980 at 96.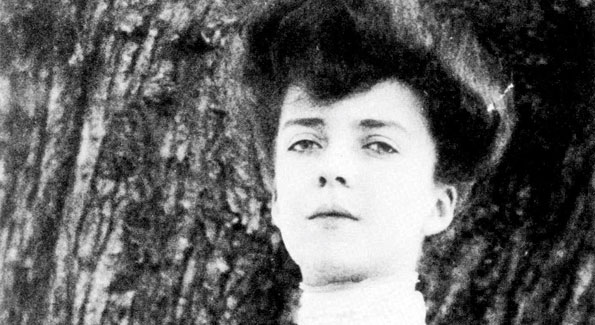 Posted by JD Hull. Permalink | Comments (0)
November 05, 2018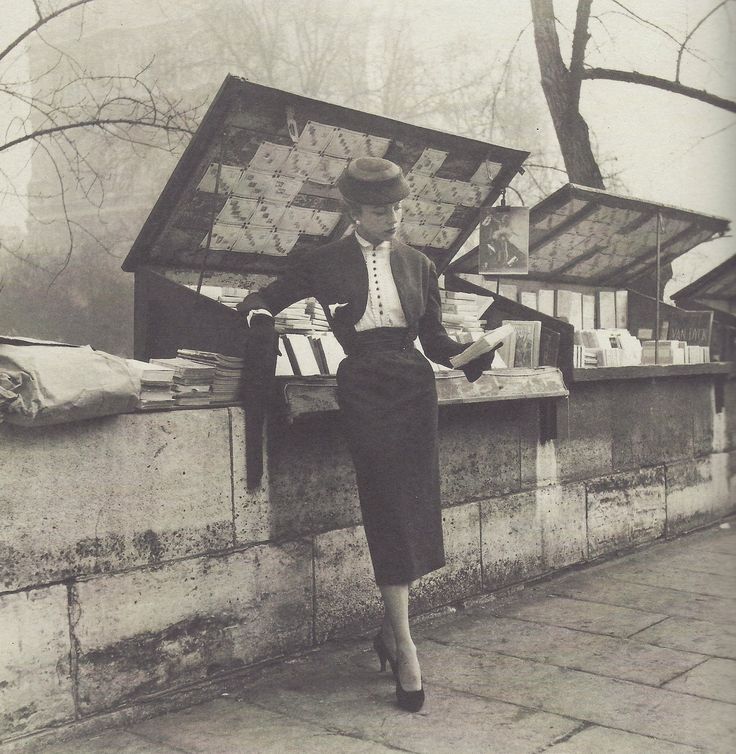 Paris 1952: Willy Maywald, Mannequin en tailleur quai Saint-Michel.

1. Never swive anyone named Zoe, Brigit or Natasha.
2. Let no one leave anything at your house.
3. Don't buy cheap shoes.
4. Shoe trees. Cedar. The most expensive.
5. Sorry. The Harvard Bluebook is always important.
6. British women don't really like British men.
7. Have a coworker in same room if you interview someone.
8. Completely legal interviews are not very informative.
9. Don't jump to hire law grads with blue collar backgrounds. Some think they've arrived and are done.
10. Women make better associate lawyers.
11. On documents Rules 34 and 45 do different things. Know what.
12. If you travel, cats not dogs.
13. Very attractive women think they're ugly.
14. Very attractive men are delusional.
15. Irish, Welsh, Finnish and Afro-American women are totally and forever in charge. They are heroes.
16. A disproportionate number of Irish people are drunks.
17. A disproportionate number of Irish people are verbally and lyrically gifted.
18. Jewish doctors do not get Irish, English or German drunks. Have a cookie instead?
19. Jews and Italians are the best drinkers. They have rules. They have the genes.
20. The Jews really are it. Consistently awesome and world-changing tribe for 2500 years.
21. Well-dressed Russian women are cheap, treacherous and insane.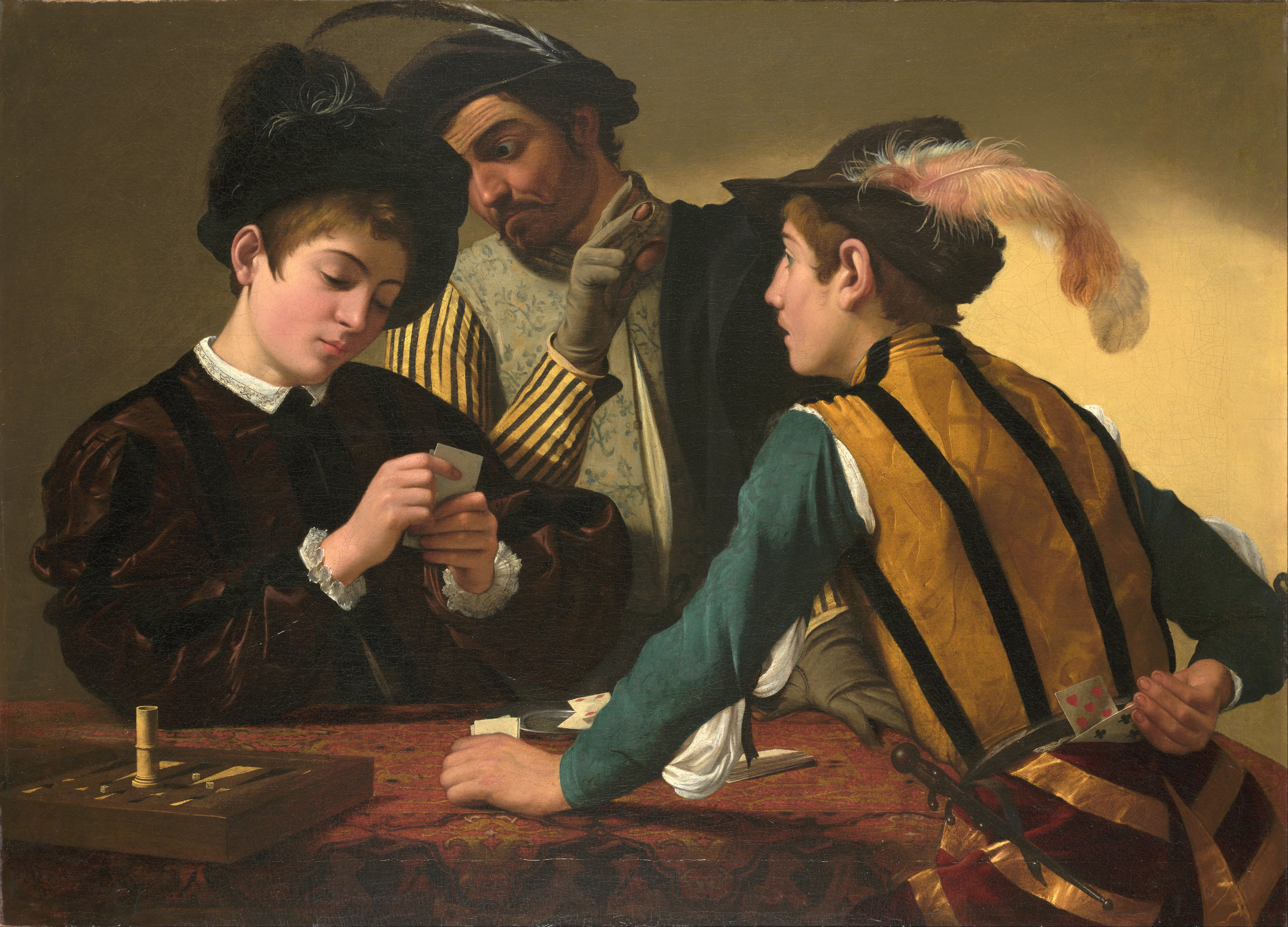 The Cardsharps, Caravaggio, c. 1594
22. Most lawyers dislike being lawyers. It shows.
23. Lawyers are less well-rounded every decade.
24. Super-smart and super-nice kids--without lots more--make lousy lawyers.
25. There are at most 35 truly excellent American colleges and universities. It shows when you meet their grads.
27. Parisian men are not as insecure, jealous or violent as other men. Let's just talk about this, Luc, okay?
28. Never be impressed by Phi Beta Kappas.
29. Always be impressed by Marshall scholars, Rhodes scholars and Wesleyan grads.
30. Have at least 4 impeccable suits. They should be expensive but need not be tailored.
31. Don't wear bow ties every day. Almost every day is fine.
32. Cuffs on all long pants except jeans and tuxes. Khaki? Summer only.
33. Twice a month you should dress like a pimp from a New Orleans whorehouse.
34. Saabs can be driven forever. They like to go fast.
35. Know who you are. Learn if you can family history back 8 generations at least.
36. Talk to people on elevators. All of them.
37. Don't do Europe with other Americans.
38. Just 2 cats.
39. Commando, guys.
40. When in Rome, do as many Romans as you can. ~ Hugh Grant, Brit actor
41. Always attribute--especially when you think no one will notice. They do.
42. When they notice, they might call me.
43. Don't let people tell you who you are.
44. The Internet teems with folks telling you what you must do/think/say/write. Get off your knees.
45. Always talk to jurors post-verdict.
46. One juror will always surprise you big time. Learn who that is before you close.
47. Don't communicate in any manner ever with that one female juror who seemed to like you a lot.
48. Women are meaner, more vindictive and more treacherous than men.
49. The dumbest woman is 100 times more complex than the smartest man.
50. Most men are easy to suss. Not much going on with most of them.
51. Rule 36, Fed.R.Civ.P., my friend.
52. Rule 56(d) is misunderstood.
53. Civil RICO is an unintended consequence.
54. Seldom watch television.
55. Dads don't get a pass for merely siring. So what?
56. All moms suffer.
57. Your mom is your best friend.
58. Buenos Aires has the best-looking people on this planet.
59. Lovemaking probably cannot be learned.
60. Love can be learned.
61. There are no lapsed or recovering Catholics. This is not bad.
62. Jewish women rarely have great legs.
63. Japanese woman have the best legs.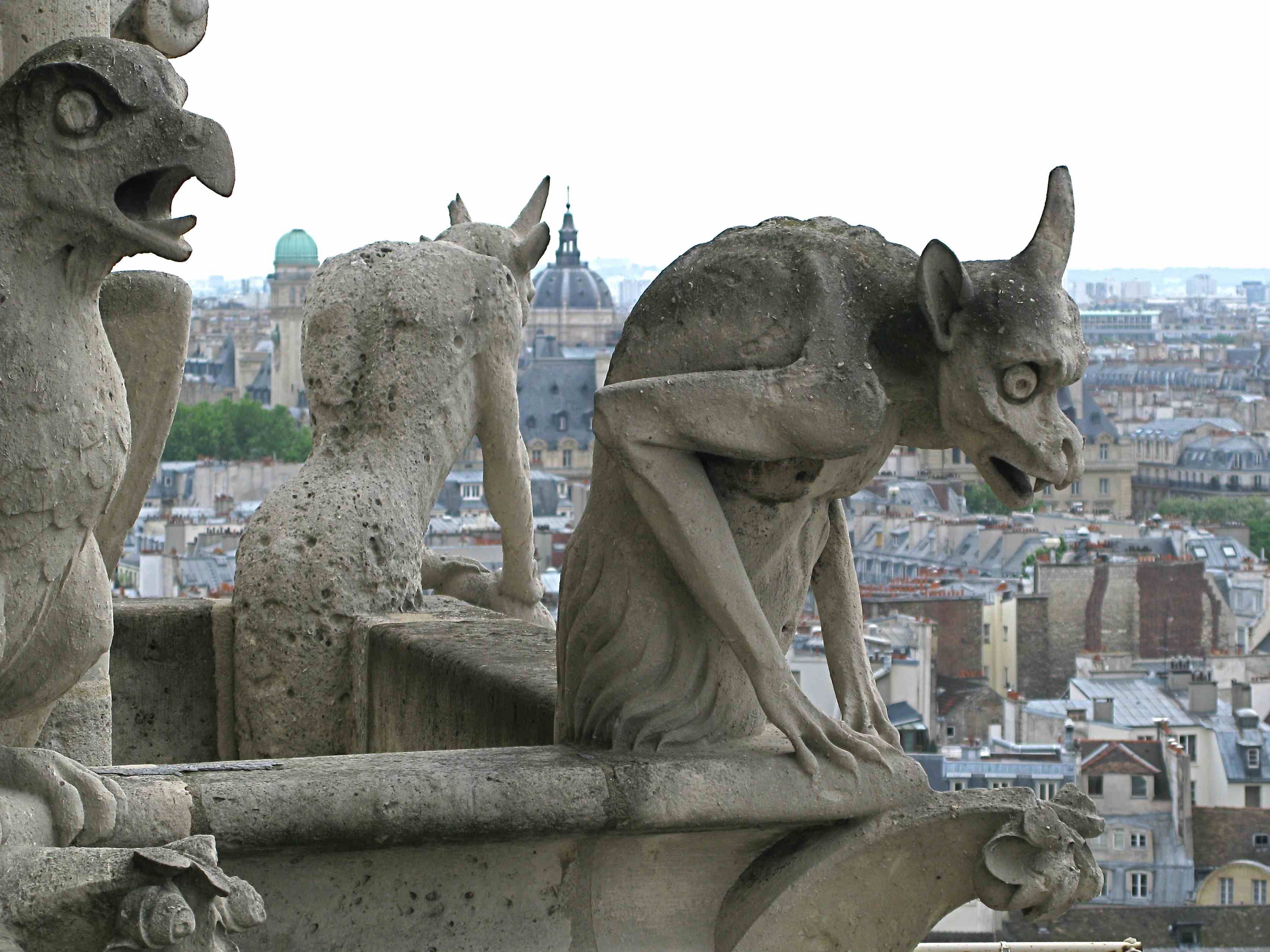 64. Jewish women are good lovers.
65. Japanese women are the best helpmates.
66. Hopelessly insane WASP women are the best lovers.
67. Fewer people should become parents or lawyers.
68. Brown shoes go well with grey suits. No one knows why.
69. Your handkerchief should never match your tie.
70. We need to bring suspenders back.
71. Being right is expensive.
72. The Dutch have no use for Italians.
73. Most Italians view Germans as classless.
74. The English diss anyone who is not English. This will not stop.
75. The French are playful.
76. The Irish are playful, but in a different way.
77. Women in Prague are not playful.
78. Trust no one in Budapest.

Posted by JD Hull. Permalink | Comments (0)
The difference between a job and a career is the difference between forty and sixty hours a week.
Robert Frost (1874-1963) spent his life as a poet, student, teacher, newspaper reporter, farmer, factory worker, father, husband and accomplished Yankee. He was awarded the Pulitzer Prize four times.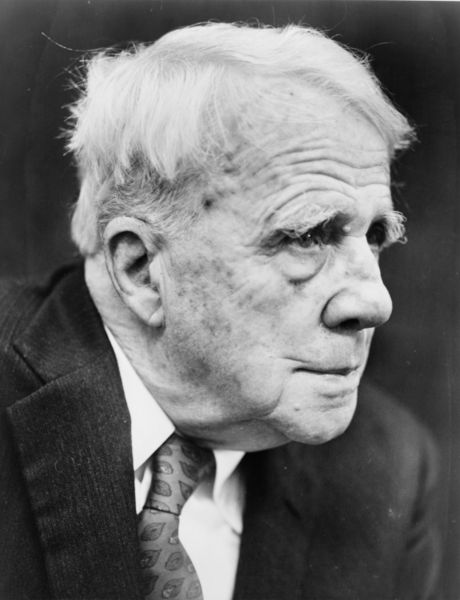 (New York World-Telegram & Sun)
Posted by JD Hull. Permalink | Comments (0)
October 31, 2018
Allhallowtide is a Western three-day observance (or triduum, a word I learned today) between October 31 and November 2 when we remember and honor the dead. The days are All Saints Eve (Halloween) on October 31, All Saints' Day (All Hallows') on November 1 and All Souls' Day on November 2. Although a tradition associated with Christianity for the past 1000 years, Allohallowtide is hardly recognized outside the Catholic church, and even Catholicism seems to have increased its distance over the centuries. The observance, especially the first day of Halloween, a contraction of "All Hallows' Evening", seems to have deep pagan roots, with many of its celebration traditions like those of Celtic harvest festivals. Culturally, however, it's still a big deal with most Westerners, especially their kids. Little kids. Big kids. Those celebrating that first day of Allohallowtide seem to get older every year.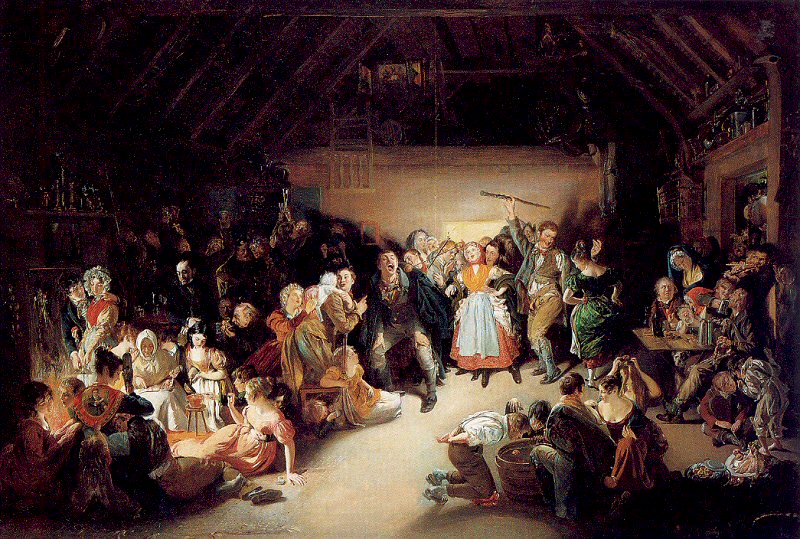 "Snap-Apple Night", Daniel Maclise, 1833. It was inspired by a Halloween party Maclise attended in Blarney, Ireland, in 1832.
Posted by JD Hull. Permalink | Comments (0)
"Being right is expensive," a brilliant friend always says. May be my favorite expression after "Go Braves/Blue Devils."
And here's a great example: demanding that the President of United States not to come to Pittsburgh in the aftermath of Saturday's horrific synagogue kiliings. Okay, I get it. But Jesus. That gesture will make those leaning right hate Dems and progressives even more.
Pittsburgh pols and the local leadership, which have been largely Democratic over the years, blew this one. Most folks of ANY political ilk in the Midwest, South and non-coastal West just DO NOT GET asking your president to stay away from your town when he has offered to come after a tragedy.
No bueno, Pittsburgh. You screwed up. And it just does not matter, my old Steeltown friends, that you are "right." It's not enough. Not ever.
Posted by JD Hull. Permalink | Comments (0)
October 30, 2018
Lips like cherries and the brow of a queen,
Come on, flash it in my eyes.
You said you dug me since you were thirteen,
Then you giggle as you heave and sigh.
--R. Plant, J. Patrick, Albion Inc.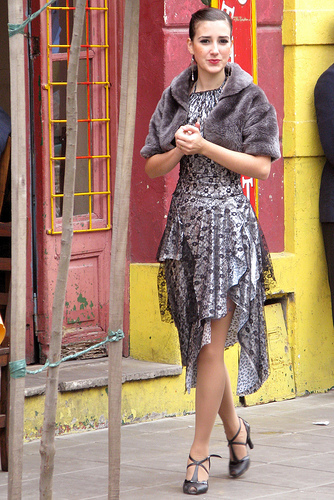 Through the circus of the Buenos Aires queens.

Posted by JD Hull. Permalink | Comments (0)
October 29, 2018
He who makes a beast of himself gets rid of the pain of being a man.

--Samuel Johnson, 1709-1784, London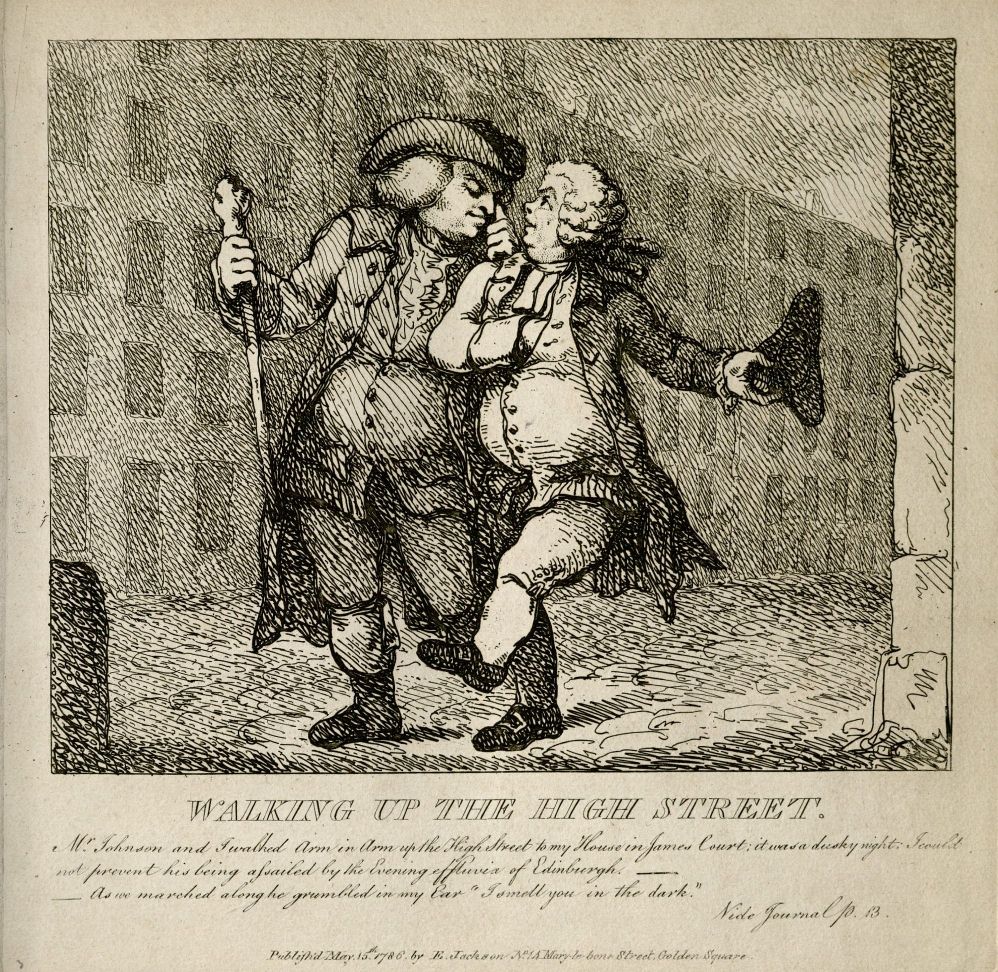 Posted by JD Hull. Permalink | Comments (0)
"One of these days, thought Winston with a sudden deep conviction, Syme will be vaporized. He is too intelligent. He sees too clearly and speaks too plainly. The Party does not like such people. One day he will disappear. It is written in his face."
--Winston, thinking, in George Orwell's 1984.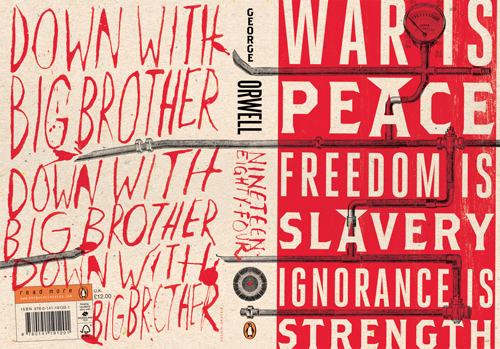 Posted by JD Hull. Permalink | Comments (0)
October 28, 2018
It is hard to find this track of the divine in the midst of this life we lead.

Hermann Hesse, Steppenwolf (1927)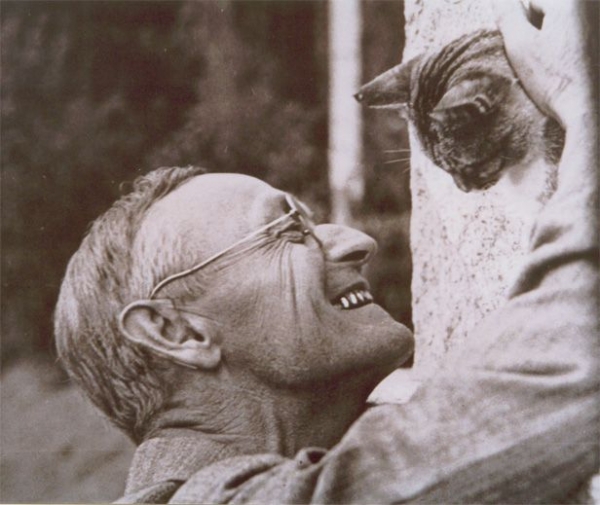 Posted by JD Hull. Permalink | Comments (0)
Query re: "affirmative action" workplace feminism.
Shouldn't we stop (a) celebrating and advancing women as having the same abilities as men but—and at the same time—(b) coddling and protecting them like hopeless retards and little girls?
Do they really need a "hand-up"?
Posted by JD Hull. Permalink | Comments (0)
There's no point in being Irish if you don't know that the world is going to break your heart eventually. I guess that we thought we had a little more time.

--Daniel Patrick Moynihan, then-Assistant Secretary for Labor, a few days after November 22, 1963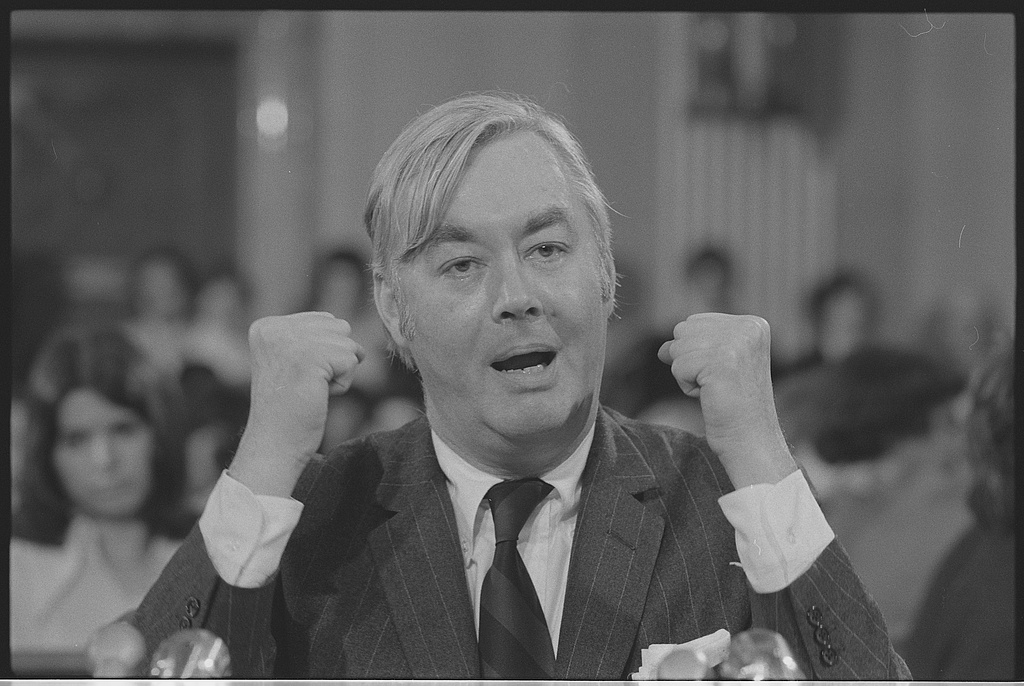 Posted by JD Hull. Permalink | Comments (0)
October 25, 2018
Swift was a Titan in rebellion against Heaven.

-- John L. Stoddard, 1901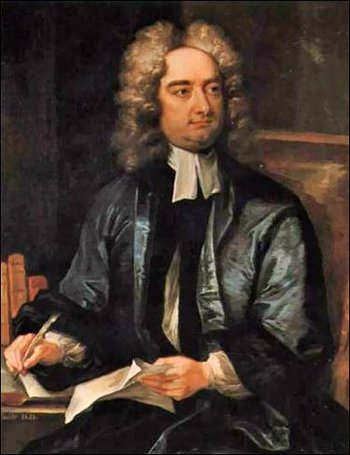 Anglo-Irish, Angry and Brave: See one of our past tributes to Dean Swift (1667–1745) in "Heroes and Leaders: Anyone out there with soul and sand?"
Posted by JD Hull. Permalink | Comments (0)
When are we going to stop (a) celebrating and advancing women as having the same abilities as men but—and at the same time—(b) coddling and protecting them like hopeless retards and little girls?
Modern women have oceans more going on than men. Many (not all) are talented. But we treat our women like players in the Special Olympics. We insult professional women every day by presupposing they need a "hand up." They don't.
Posted by JD Hull. Permalink | Comments (0)
O famous Kent
What country hath this isle that can compare with thee?

--Michael Drayton (1563-1631), in Polyolbion
I've been here several times and will return as many times as I can. London lawyer friends live here in this village and civil parish of the City of Canterbury district of Kent, England: a sane and civilized rural way station on the path from Cardiff or London to Paris. Barham is above all ancient, pastoral and undisturbed. Population 1200. It was spelled Bioraham in 799, after Beora, a Saxon chief. The Anglican village church dates to the 1100s and was likely built over a Saxon church which existed at least by 809. Barham is not far from Canterbury--and local legend has it that one of knights who killed Thomas Becket had an estate here.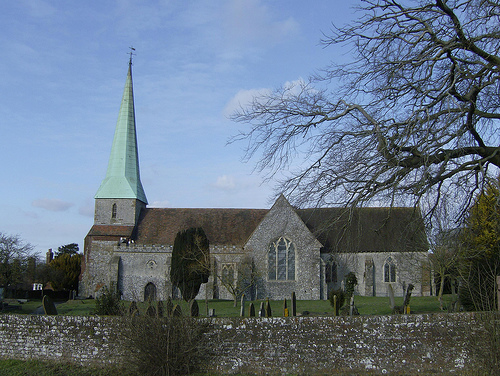 Posted by JD Hull. Permalink | Comments (0)
October 24, 2018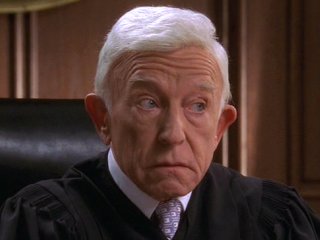 You hosin' us, Mr. Hull?
Rule 27 of the U.S. Federal Rules of Civil Procedure is "Depositions to Perpetuate Testimony". It's not invoked that often. Subdivision (a) covers "Before an Action Is Filed":
(1) Petition. A person who wants to perpetuate testimony about any matter cognizable in a United States court may file a verified petition in the district court for the district where any expected adverse party resides. The petition must ask for an order authorizing the petitioner to depose the named persons in order to perpetuate their testimony. The petition must be titled in the petitioner's name and must show:

(A) that the petitioner expects to be a party to an action cognizable in a United States court but cannot presently bring it or cause it to be brought;

(B) the subject matter of the expected action and the petitioner's interest;

(C) the facts that the petitioner wants to establish by the proposed testimony and the reasons to perpetuate it;

(D) the names or a description of the persons whom the petitioner expects to be adverse parties and their addresses, so far as known; and

(E) the name, address, and expected substance of the testimony of each deponent.

(2) Notice and Service. At least 21 days before the hearing date, the petitioner must serve each expected adverse party with a copy of the petition and a notice stating the time and place of the hearing. The notice may be served either inside or outside the district or state in the manner provided in Rule 4. If that service cannot be made with reasonable diligence on an expected adverse party, the court may order service by publication or otherwise. The court must appoint an attorney to represent persons not served in the manner provided in Rule 4 and to cross-examine the deponent if an unserved person is not otherwise represented. If any expected adverse party is a minor or is incompetent, Rule 17(c) applies.

(3) Order and Examination. If satisfied that perpetuating the testimony may prevent a failure or delay of justice, the court must issue an order that designates or describes the persons whose depositions may be taken, specifies the subject matter of the examinations, and states whether the depositions will be taken orally or by written interrogatories. The depositions may then be taken under these rules, and the court may issue orders like those authorized by Rules 34 and 35. A reference in these rules to the court where an action is pending means, for purposes of this rule, the court where the petition for the deposition was filed.

(4) Using the Deposition. A deposition to perpetuate testimony may be used under Rule 32(a) in any later-filed district-court action involving the same subject matter if the deposition either was taken under these rules or, although not so taken, would be admissible in evidence in the courts of the state where it was taken.
And subdivision (c), equally as vague in some respects (but see the Committee Notes), states:
(c) Perpetuation by an Action. This rule does not limit a court's power to entertain an action to perpetuate testimony.
Posted by JD Hull. Permalink | Comments (0)
October 23, 2018

I unexpectedly met her in DC about week before her swearing in. Smart yes but she had this great EveryMom persona. She was at a daytime party given by a mother of a law school friend. I was told to come even though I was in Saturday sweats. Idea was to meet my friend's mom. Had been working. About to go drinking. Met the friend's mom first. Burst into a circle of well-dressed older men and women. Met Mrs. Reckling and then she said "Dan, meet my Arizona friend Sandy O'Connor." Was surprised but neat to meet her.
Posted by JD Hull. Permalink | Comments (0)
October 22, 2018
I second-chaired my first jury trial and only insurance defense trial defending Burger King.
I was a 2nd year DC associate right off the Hill. A tall smart Houston professional black woman had slipped on a step and (allegedly) hurt her back in a BK facing the FBI building. She had diversity juridction so it went to DC district court before older WASPy judge (John Lewis Smith) who were were happy to draw. Plaintiff was also the first deponent I had ever examined—deposition lasted 6 hours (carrier hated me for that)—and she seemed smart but smallish, fragile and ailing when I took it.
The trial lasted 3 days. The judge hated her and black attorney (who was excellent) and loved me and my Pittsburgh-based partner like we were his Mayflower Bros. But the jury of course was mainly black. When she walked into the courtroom the first day she sashayed in healthy and shapely and about 6'2" in these 3" heels. (That's how confident their side was. Great rack, too. Everyone male in the courtroom wanted to jump her....but I digress here.) She didn't seem sick. She wasn't poor. She seemed happy. But testified off this "victim's" script that her life was ruined. Our cross examination was skillful and to most observers—including to a black paralegal we shipped in from Detroit just to sit there—devastating.
And she won. Not a lot. But she won.

Posted by JD Hull. Permalink | Comments (0)
October 19, 2018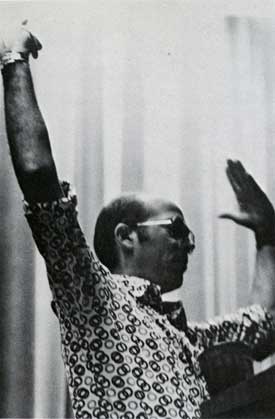 Editor's Note: The following is a verbatim reproduction of an article appearing in The Chronicle, Duke University's student daily on October 23, 1974. Page Auditorium is on Duke's West campus.
Thompson, Audience Clash in Page Chaos
By Dan Hull
"Is there any coherence in this thing? I feel like I'm in a fucking slaughterhouse in Chicago early in the morning."
DURHAM, N.C.--In a pathetic attempt to slide something coherent through his staccato mumble, Gonzo journalist Dr. Hunter S. Thompson was met last night at Page Auditorium with a bevy of jeers, curses, and a request by the Duke University Union to leave the stage.
According to Union spokespersons, it was expected that the slightly inebriated Thompson would drive away the audience if his talk turned out particularly monotonous.
Frustrated by the dialogue between the disjointed speaker and the belligerent audience, some did leave while others, many of whom were as well-oiled as Thompson, remained until the journalist was escorted off the stage.
Beer cans and joints
Beer cans and an occasional joint passed among the rows of the auditorium as Thompson, forty minutes late and looking more like a lanky tourist than a radical journalist, poked across the stage to the podium.
Slouching there, Thompson began: "I have no speech, nothing to say. I feel like a piece of meat," referring to his marketing by his lecture agency.
Having tossed aside the index cards on which were written questions from the audience, Thompson received few serious oral questions from the audience.
"What I'd really like to be in is an argument" he said.
When a baby cried Thompson mumbled, "That's the most coherent fucking thing I've heard all night."
In most cases, serious questions, and Thompson's responses to them were inaudible or incoherent.
Visibly put off by the belligerent Duke audience whom he repeatedly referred to as "beer hippies," Thompson was most relaxed and clear when talking about Richard Nixon.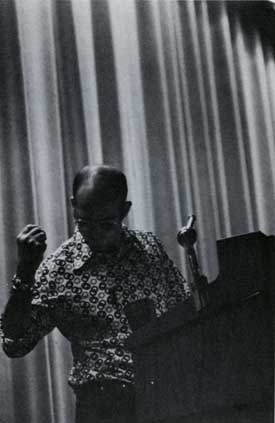 Photos: The Chronicle.
Posted by JD Hull. Permalink | Comments (0)
Trials are always about people.
Even high-stakes business v. business cases before federal trial courts or arbitrations panels abroad will lead your staff to an American Legion hall, a local official, a fire chief, or a beat reporter for a small newspaper.
Before you schedule a deposition, do some informal investigation. Next time a new case begins, resist rushing into written discovery and depositions. Step back from the discovery routine--you'll get into that bubble soon enough--and learn a few things on your own.
This is not a new idea. Over 20 years ago, James McElhaney, a gifted lawyer, writer and teacher of trial tactics, and the ABA Litigation Section, first published McElhaney's Trial Notebook, now in its fourth edition. Discovery, McElhaney noted, is a good way to learn what a witness will say, or to bind a party or witness to a particular version of the facts. But, he continued, it is also "a very inefficient way to get information."
Let us add to that:
Most of the formal discovery you see is worse than inefficient. It is often unimaginative, cookie-cutter, straight-up lazy, wasteful, client-unfriendly and a hopelessly dumb-ass way to learn much of the background information, and many of the facts, that will frame and flesh out your case. This is especially true of depositions, and (for that matter) any other live sworn testimony. If you really don't have to "wing it", don't.
So, hey, think a bit on your own. Prepare--but do that differently.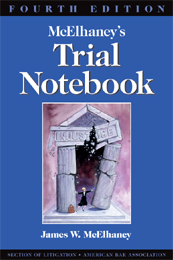 Posted by JD Hull. Permalink | Comments (0)
October 18, 2018
When the going gets Weird, the Weird turn Pro.
—HST, 1937-2005
Posted by JD Hull. Permalink | Comments (0)